House of Pride ★ Ballroom Boudoir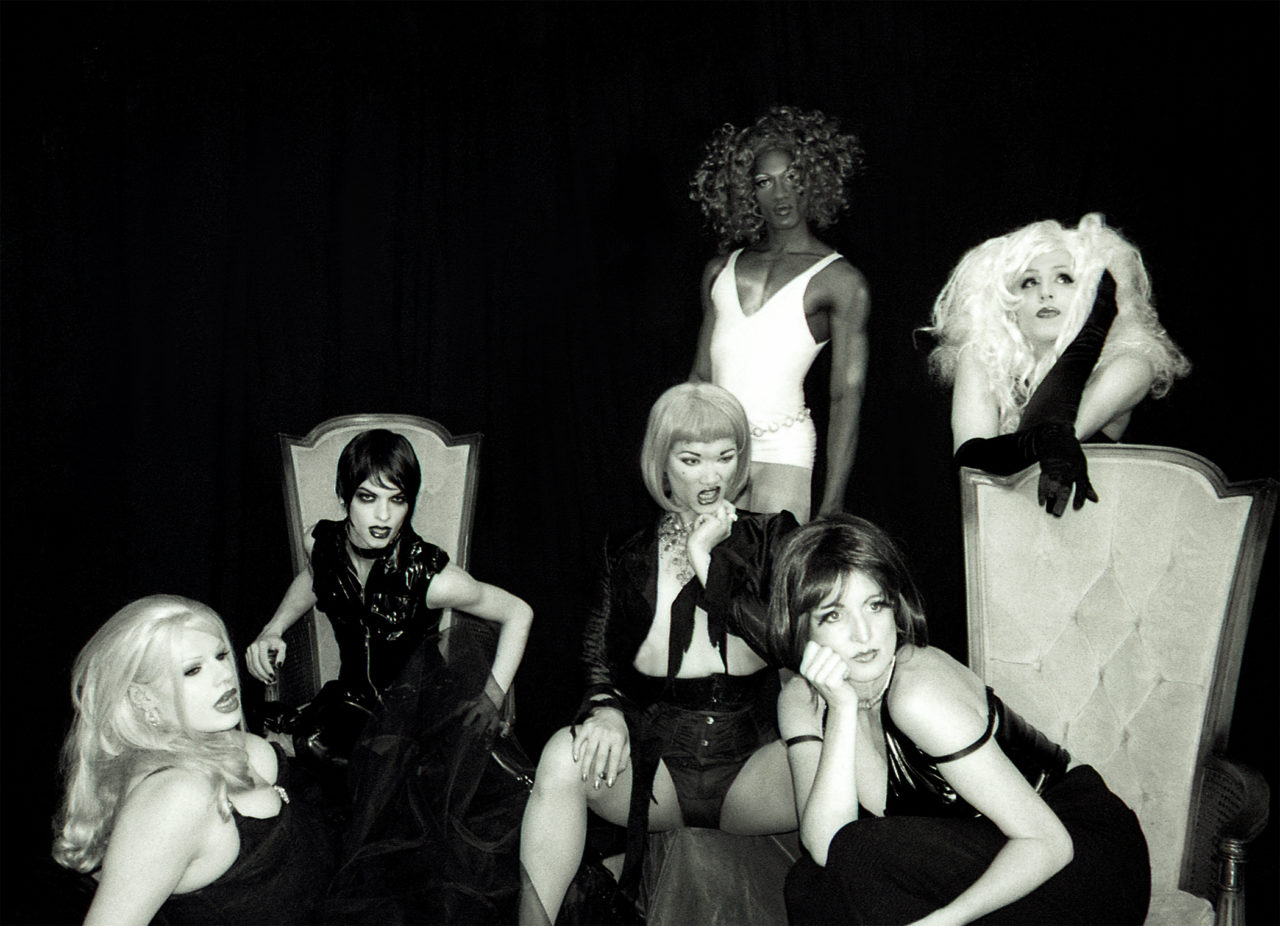 A long, long time ago in a distant galaxy — part of the Rainbow Multiverse— there was a queer family made up of six non-binary Queens called 'House Of Pride'…
House of Pride, a Montréal art collective comprised of artists Jacques Besner (Jackie Jet), Martha Carter (Marta Marta), Joffrey Dumas (Frigid), Stephen Hues (LaReign), Kiet Ha and Garth Johnson (Gartina J.) – rocked Canadian stages and beyond in the '90s, rousing audiences with their dynamic choreographies, fabulous costumes, poignant monologues, original songs and projected visuals while delivering a hopeful message of love, unity, and peace.
By collaborating with other performers, musicians, dancers, photographers, filmmakers, visual artists and composers, as well as acclaimed fashion/hair & makeup designers, House of Pride is recognized for creating works that championed the ongoing dialogue around gender politics, racial equality, civil rights, oppression and abuse, consciousness for the environment, and a new level of respect for mother earth: the ultimate goddess.
Following a 16-year hiatus from working together, House of Pride reunited in 2017 to mourn the loss of their colleague, Garth Johnson. This reconnection sparked the idea to dig into the collective's archives to re-envision past works and create a series of new collaborations, starting with an original song and film 'Queer Nation' which premiered at Montréal's Image+Nation Festival in 2020.
House of Pride ★ Ballroom Boudoir, featuring photography by LaReign, takes you behind the scenes to experience the collective's innovative work. Larger than life, gender bending, ground-breaking, outrageous, legendary, queer, feminine power!
All photos by Stephen LaReign Hues