Afternoon Delight Series by Andy Williams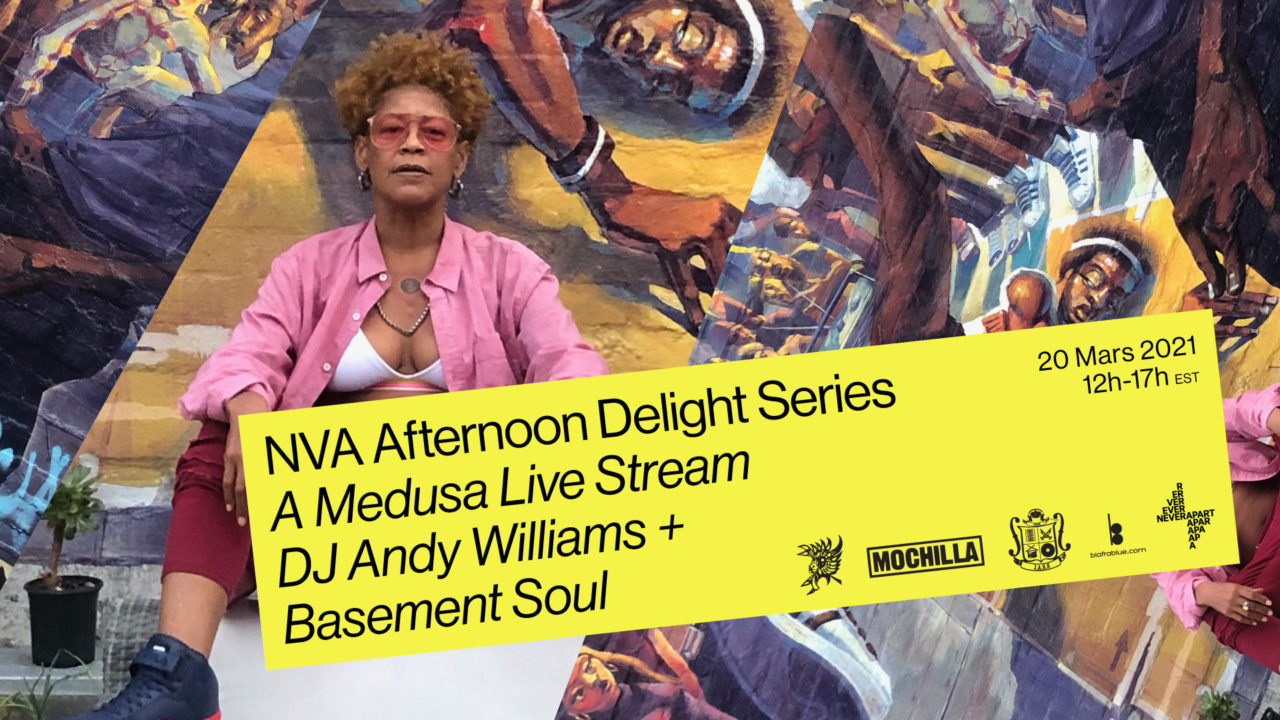 Join us Saturday March 20th for a special artist Q&A with Montreal's acclaimed DJ Andy Williams and LA-based hip hop artist Medusa.
Medusa is a respected hip-hop artist who makes scenes as a performer and an educator. Informed by legacies of the blues and jazz women that preceded her, she is committed to creating a community through music. Medusa the MC, singer, poet, motivational speaker, actress, writer and professor, a title which had her as one of the heads of the hip-hop department at Cal arts for 2019, in addition to teaching in El Salvador for Creator Dizzy Gillespie's government program next level.
As a writer, some of her ASCAP credits have been earned with Tupac Shakur Gridlocked sound track, Tina Marie's Macking game featuring Medusa and MC Lyte and with Speech of Arrested Development's solo album Spiritual people. 
Medusa the goddess of hip-hop is a performer like no other. Being in Medusa's portal traveling around L.A., explaining her experiences as an LGBT rapper, motivational speaker, filmmaker, P.O.C, and a dancer, you will be brought into her world in this unique virtual event.
She will discuss her life, hip-hop, culture and activism, which has earned her the honor of her image on the entrance of the hip-hop archive department at Harvard. In an interactive Q&A directed by Andy Williams, we will explore what it means to be black in Montreal versus life in Los Angeles, our common challenges and what we can do for a better and more diverse society. Performances and DJ sets will add to this creative and diverse virtual event, a safe place for everyone.
12h – 14h: Andy Williams (dj set) Launch
14h – 15h: Film screening / Q+A with Andy Williams and Medusa (Facebook Live)
15h – 17h : Basement Soul (dj set) Launch
Moderator: Tracy Valcarcel, Artist Liaison and Curator at Never Apart
This conversation will take place in English.
The discussion portion of this event will take place on Zoom. Eventbrite RSVP required to receive the link via email.
This project has been made possible in part by the Government of Canada.