Amour is Love with Fariha Róisín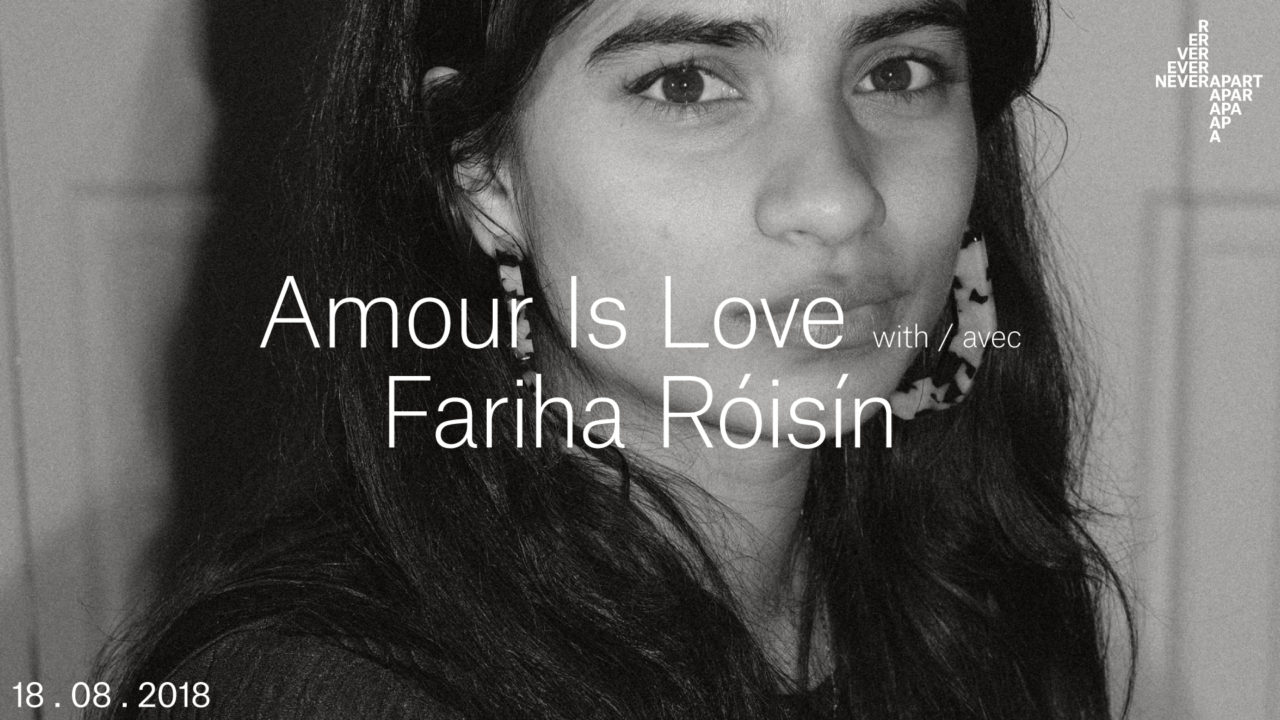 AMOUR IS LOVE II is an annual event curated by Never Was Average , showcasing artists from the LGBTTIQA2S, and that places Black, Indigenous and people of color (BIPOC) at its core.
Elaborated within the 2018 edition of Fierté Montréal / Montréal Pride, this second edition which will take place in form of a panel lead by Nene Myriam Konaté, co-founder of CC: MTL, who will receive special guest Canadian-Australian writer, Fariha Róisín. This panel will be centered around identity, self-love and acceptance, and will be surrounded by a curated photo series inspired by these topics.
The panel will be held in English.
Accessibility
This exhibition is free and everyone is welcome to attend by RSVP.
It will be possible to donate, on a voluntary basis, in order to help Never Was Average finance its future endeavours.
The venue is accessible to people with disabilities and reduced mobility.
Bathroom facilities at Never Apart are gender neutral.
We acknowledge that the land where we are gathering for Pride Canada Montreal 2018 is part of the traditional and unceded territory of the Kanien'keha:ka (Mohawks) people. The island known under the name of Montreal is called Tiotia:ke, as said in the language of the Kanien'keha:ka people. This site has, for a long time, served as a place of meetings and exchanges between native nations, including the Algonquin people.
Photo credit : Clémence Polès
Graphic design : Niti Marcelle Mueth