Join Never Apart for a one-day online festival merging art, music, ecology and food, with Cultivate as its theme.
CULTIVATE — at the root of the word, we find its meaning in "tilling the land to grow crops." To cultivate also carries notions of care, labour and tending to. Devoting one's attention to something in order to see it grow. Cultivate shares kin with another word: culture. Culture is both a crop and way to speak of human creativity—food from the land and food for the soul. Land and art are thus deeply enmeshed through the practice of cultivating; this is what we explore in the 2020 edition of Equinox.
Known for its previous five editions as a one-day electronic music festival—this year's context of confinement has us branching out, growing roots towards a different source of water: more conversation, more intimate performances and a pause before the autumn season to reflect and honor the harvest of the year, both physical and spiritual.
Free
All events will be streamed live on Never Apart's Facebook page, except for the talk with Adrian Stimson which will take place on Zoom, RSVP here to receive the access link.
Curated by Leticia Trandafir
PROGRAM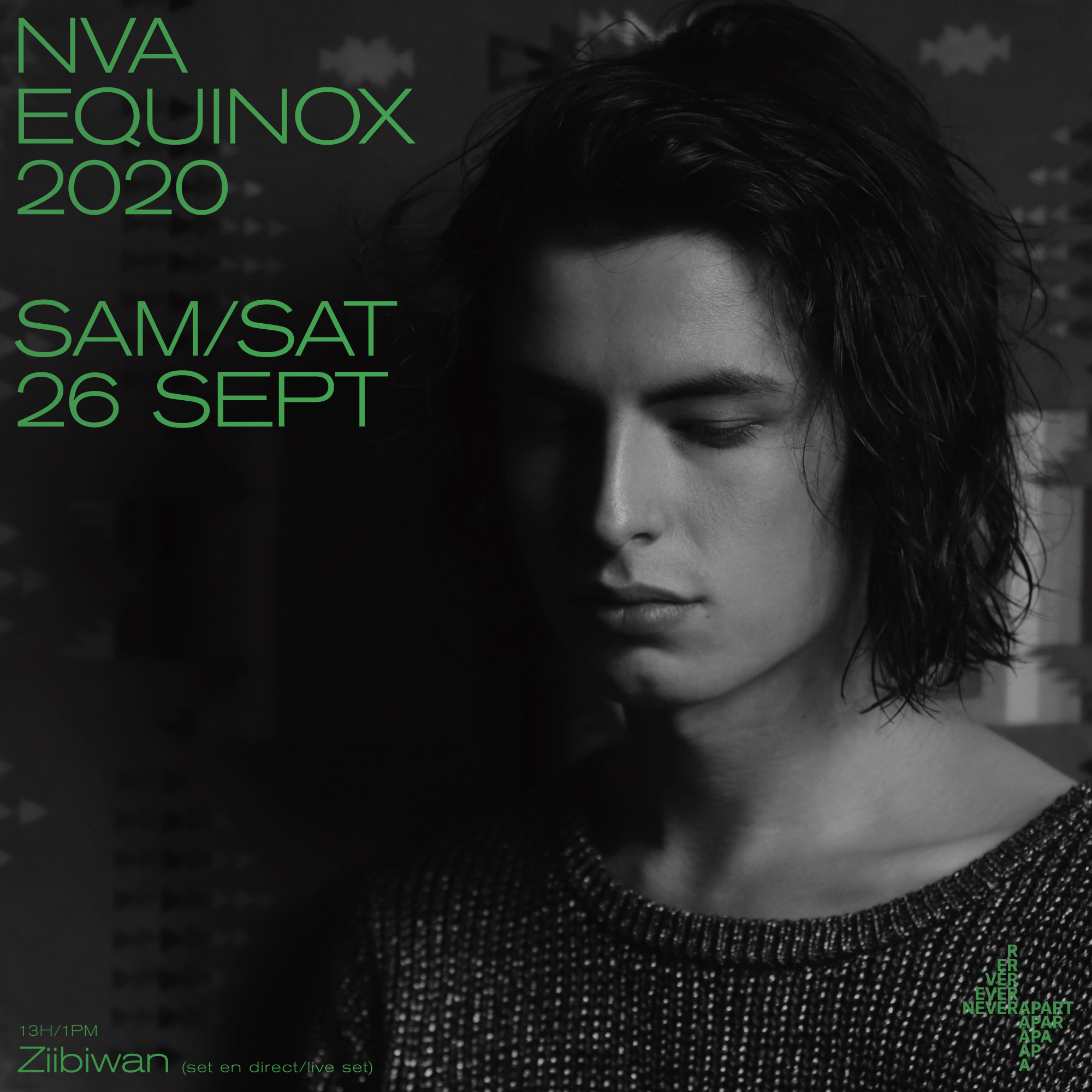 1 PM ► Ziibiwan (CANCELLED)
Live music set
On Facebook Live
Genre hopping from ambient experimental electronics to hip hop, trip hop, R&B, and more, Ziibiwan is an electronic musician/producer with a no-holds-barred approach to production. Beautiful and tension-filled soundscapes follow dense, calm, trap-inspired epics. Their ethereal sonics open into deeply hypnotic spaces where land, sky, and deep sea meet. Ziibiwan is Anishinaabe from Wiikwemkoong, based in Tkaronto (Toronto).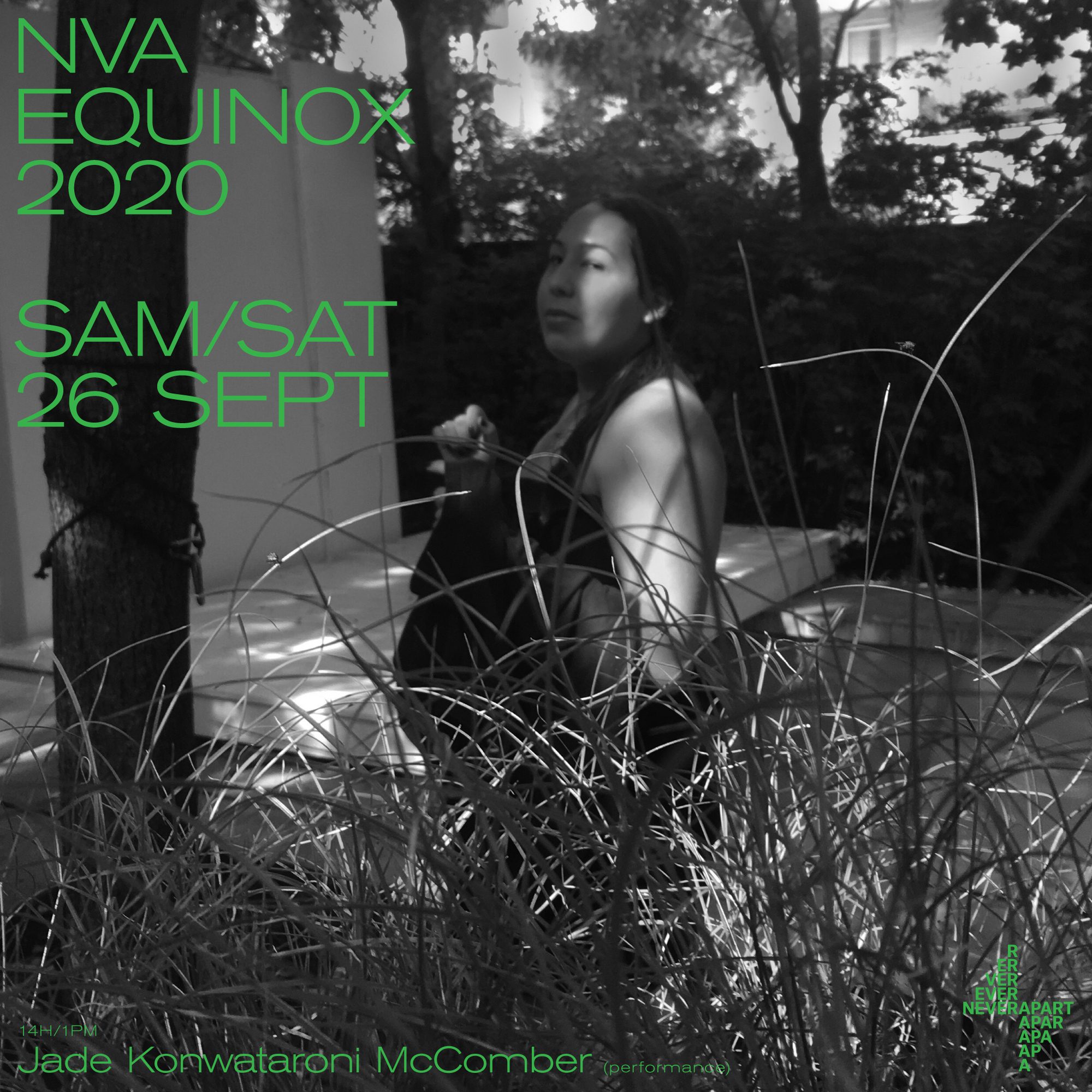 2 PM ► Jade Konwataroni McComber
Discussion / curated by Dayna Danger
On Facebook Live
"Kwe! My name is Jade Konwataroni McComber and I am Kanien'kehá:ka from the Mohawk territory of Kahnawà:ke. I generally identify as queer and use she/her pronouns. My studies and work have surrounded Indigenous food sovereignty and traditional means of seed saving, planting and harvesting our foods and medicines, as well as youth engagement with my work in Nunavik, Eeyou Istchee and my own community. I'm all about health and healing within Indigenous perspectives."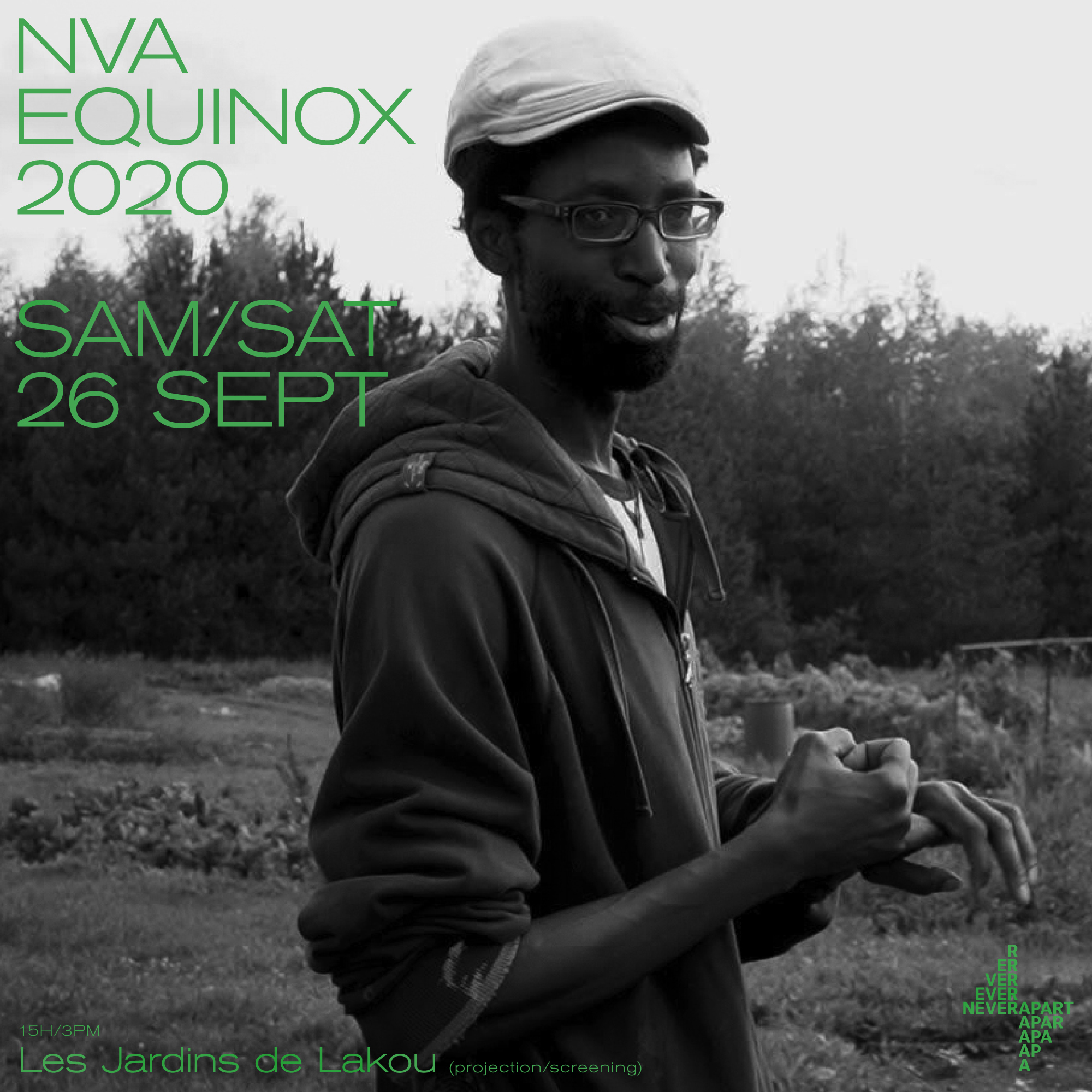 3 PM ► Les Jardins de Lakou: Afro-descendant culinary and agricultural traditions in Quebec.
Mini-documentary premiere (in French)
On Facebook Live
Jean-Philippe Vézina, a Quebecois vegetable farmer of Haitian heritage, founder of Les Jardins de Lakou, has made it his mission for the past year to help Afro-descendants in Quebec to reconnect with their culinary and agricultural traditions through ecological agriculture. He grows vegetables that are popular in Afro-Caribbean cuisine, in Quebec.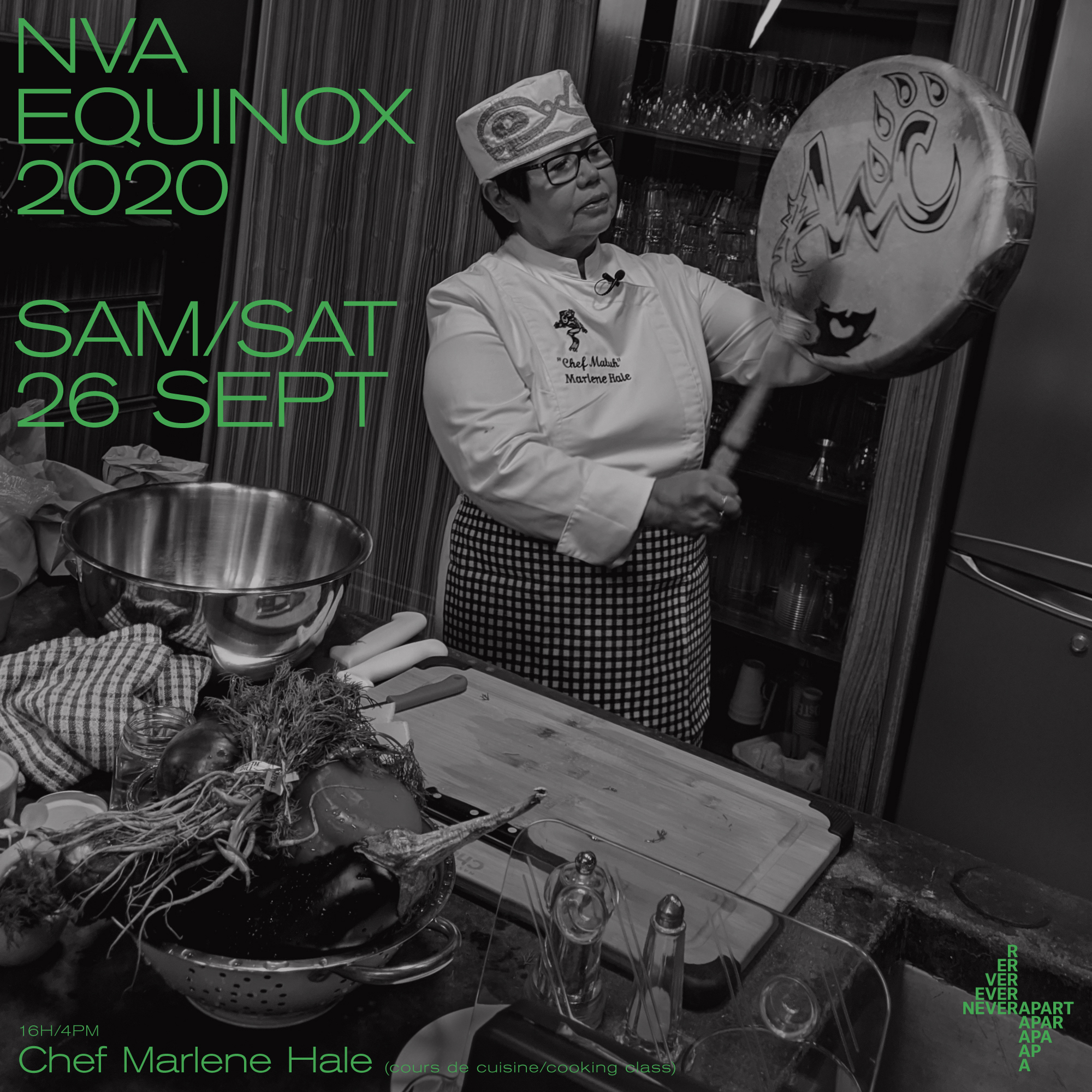 4 PM ► Cooking with Chef Maluh
Cooking Demonstration (in English)
On Facebook Live
Marlene Hale, known as Chef Maluh, is a Wet'suwet'en chef, educator and activist. After graduating from the culinary program at Vancouver Community College, she worked in several professional kitchens and opened her own catering business, Chef Maluh's Catering, specializing in West Coast First Nations Cuisine. Hale has worked with several Indigenous organizations, promoting accessible healthy food and reconnection with nature and traditional culture heritage.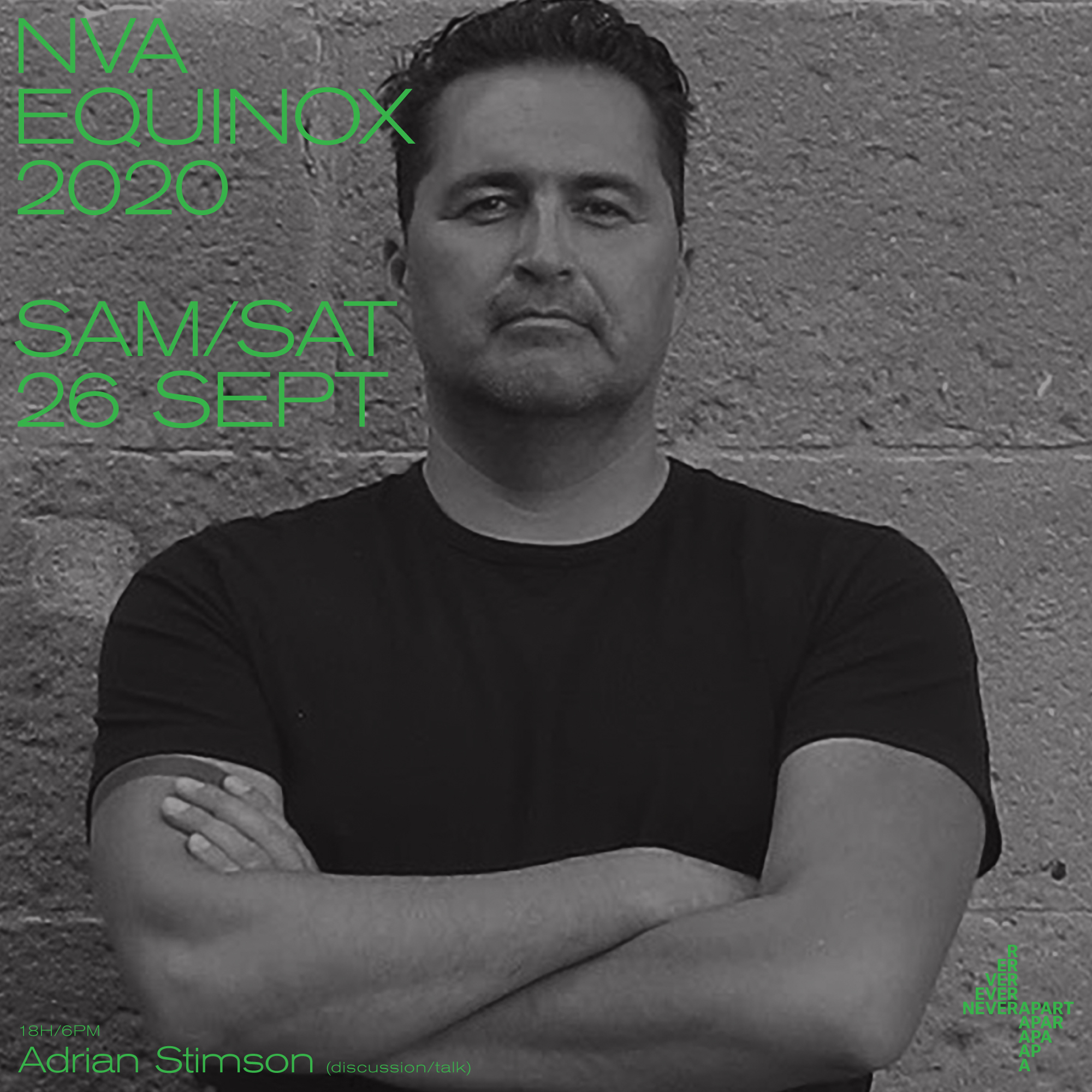 6 PM ► Adrian Stimson
Live Q&A (in English)
On Zoom (RSVP for link here)
Adrian Stimson is a renowned interdisciplinary artist, member of the Siksika (Blackfoot) Nation in southern Alberta. Stimson's performance work investigates identity construction, specifically the hybridization of the Indian, the cowboy, the shaman, and Two Spirit being. His installation work primarily examines the residential school experience and speaks to genocide, loss and resilience. He was awarded the Alberta Centennial Medal (2005), Blackfoot Visual Arts Award (2009), and the Governor General Award for Visual and Media Arts (2018).
8 PM ► Ouri DJ set
On Facebook Live
Ouri is an electronic producer, DJ and multi-instrumentalist. Her training in piano, harp and cello are what primarily influence her shape-shifting relationships with melody and bass. Ouri's approach to DJing is lush and melodic, both atmospheric and bass-heavy. Ouri has performed at many renowned musical events such as MUTEK, Pop Montreal, Piknic Électronik, Red Bull Music Academy Bass Camp, Boiler Room & more.