NVA Equinox Artist Talks:
Octo Octa and Eris Drew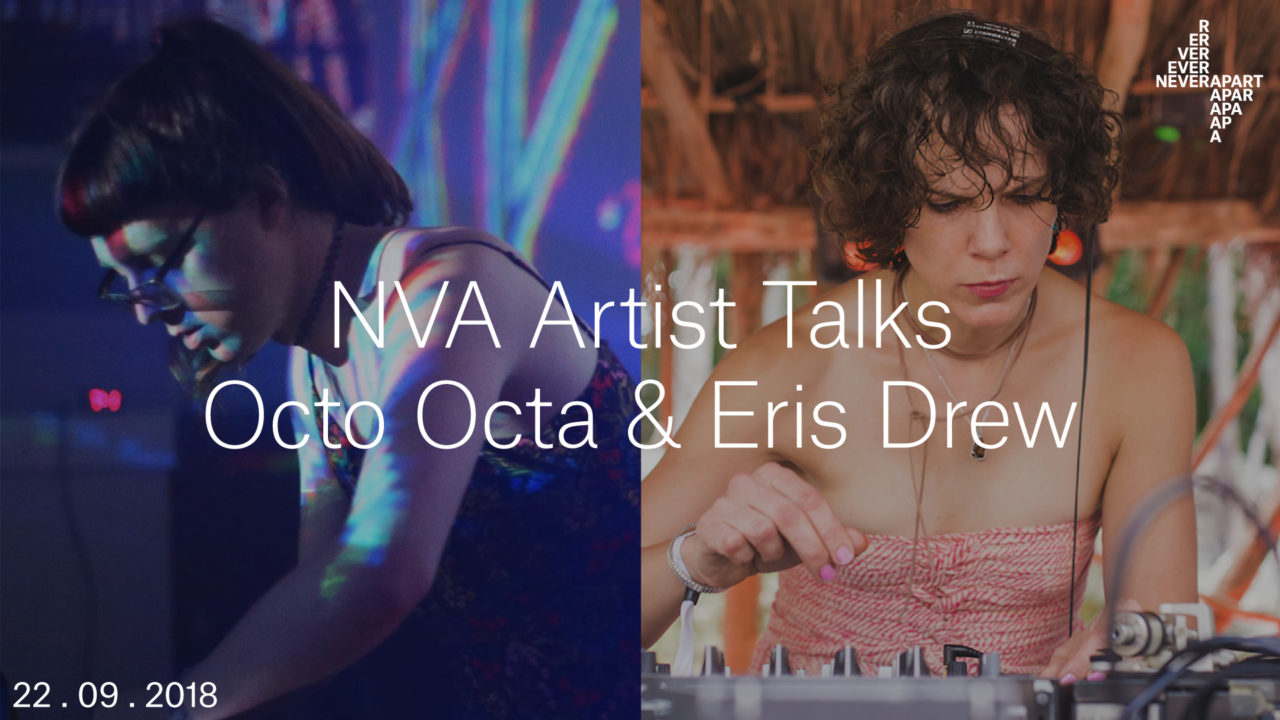 For the day program of NVA's Equinox 2018, we are thrilled to welcome two of our headlining artists for a special evening of talks in an intimate setting at Never Apart.
Schedule
5:30PM — Doors open
6PM — Artist Q&A with Octo Octa
We will chat live with powerhouse DJ and producer Maya Bouldry-Morrison, aka Octo Octa about her musical practice, her career, thoughts on the current dance music world and more.
7PM — A conversation with Eris Drew: "More Than a Party: Rave Culture, Archaic Shamanism and States of Ecstasy."
Smartbar Chicago resident Eris Drew will explore the concept that raves are something more than mere entertainment for consumption. Participants will discuss rave culture's planetary role, though an exploration of archaic shamanism, alchemy, and the Mystery at Eleusis. In doing so, we will attempt to understand why raving is such a vital part of our culture, and the manner in which our monotheistic-capitalist-colonialist-male-dominated society has attempted to subjugate rave culture to its own prerogatives.
*Please note that during Eris Drew's talk no photos, videos or recordings are allowed.
$5 / FREE with Equinox Ticket
Equinox tickets available for purchase at the talks.