George Stamos : Recurrent Measures Deluxe (live performance)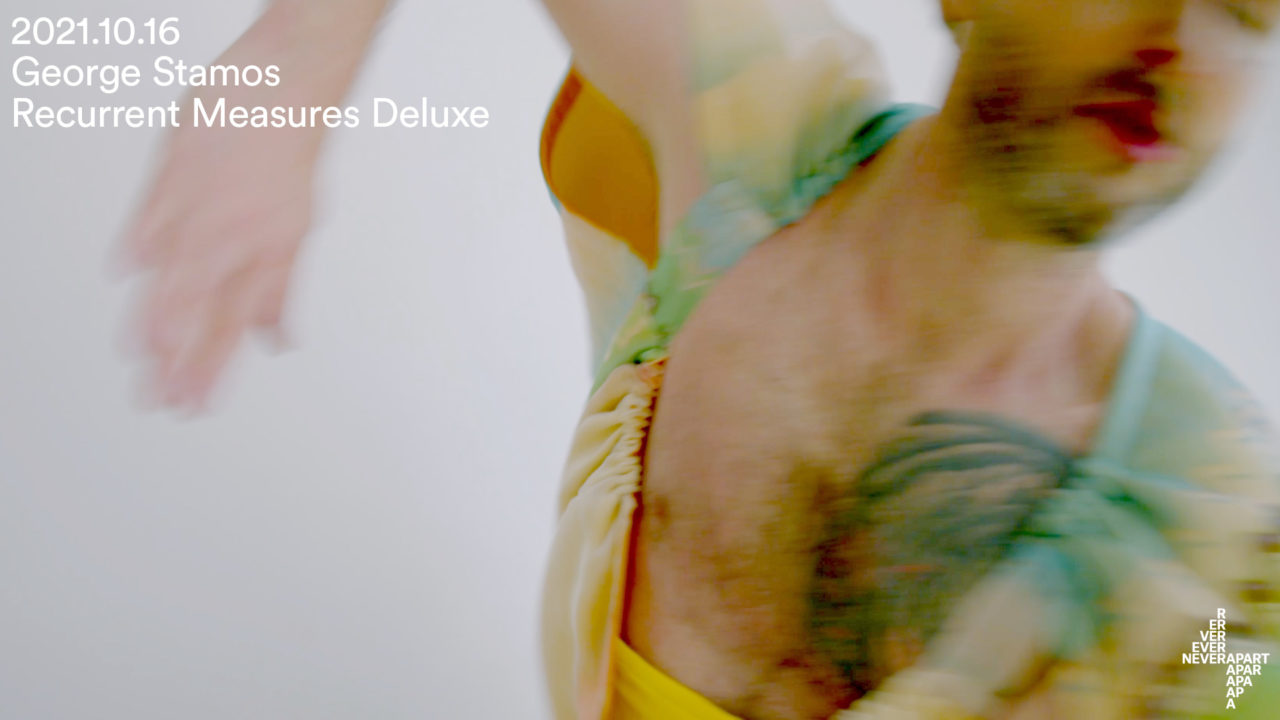 Join us for a 40-60 min poolside performance of Recurrent Measures DELUXE (RMD).
Performed by George Stamos (choreographer) and Robert Meilleur in garments by Antonio Ortega with musical support (prerecorded) by Brontez Purnell and The Younger Lovers
"I acknowledge and promote the importance of feminist, LGB2TQ, BIPOC and neurodiversity spaces in the arts sector and society. In my body of work, I have focused on the resilience and representation of diverse queer people in ways that travel across the disciplines of movement, performance art, theatre, music and digital art. I am interested in dissolving binary thinking about categories of gender and sexuality while maintaining recognition of spaces that exist between and across them.
As I have continued to integrate digital technologies into my work over the years my objective has been to resist fetishizing them but to view them as tools for human expression. In my practice as a filmmaker, I often use the medium as a way to represent lived experiences in surrealistic ways with humour, text and movement.
With a foundation in occidental contemporary dance practices, nightclub dances, and ballet, my work is greatly informed by my studies of Central African dance technique at Nyata Nyata school of dance (2011-2019), and my academic research associated with the Graduate Diploma program in Communication Studies at Concordia University (2017-2018)." (George Stamos)
Photo and video credit: Kim-Sanh Châu
LAND ACKNOWLEDGEMENT
We would like to acknowledge that Never Apart is located on unceded Indigenous lands belonging to the Kanien'kehá:ka, Wendat and Haudenosaunee Nations (Source: https://native-land.ca/), who are the custodians of the lands and waters on which we gather. Tiohtiá:ke/Montreal is historically known as a gathering place for many First Nations. Today, it is home to a diverse population of Indigenous and other peoples. We respect the continued connections with the past, present and future in our ongoing relationships with Indigenous and other peoples within the Tiohtiá:ke/Montreal community, and are thankful that we are able to create, collaborate, play, and work here.