Hard to Imagine: Thomas Waugh on Teaching as Activism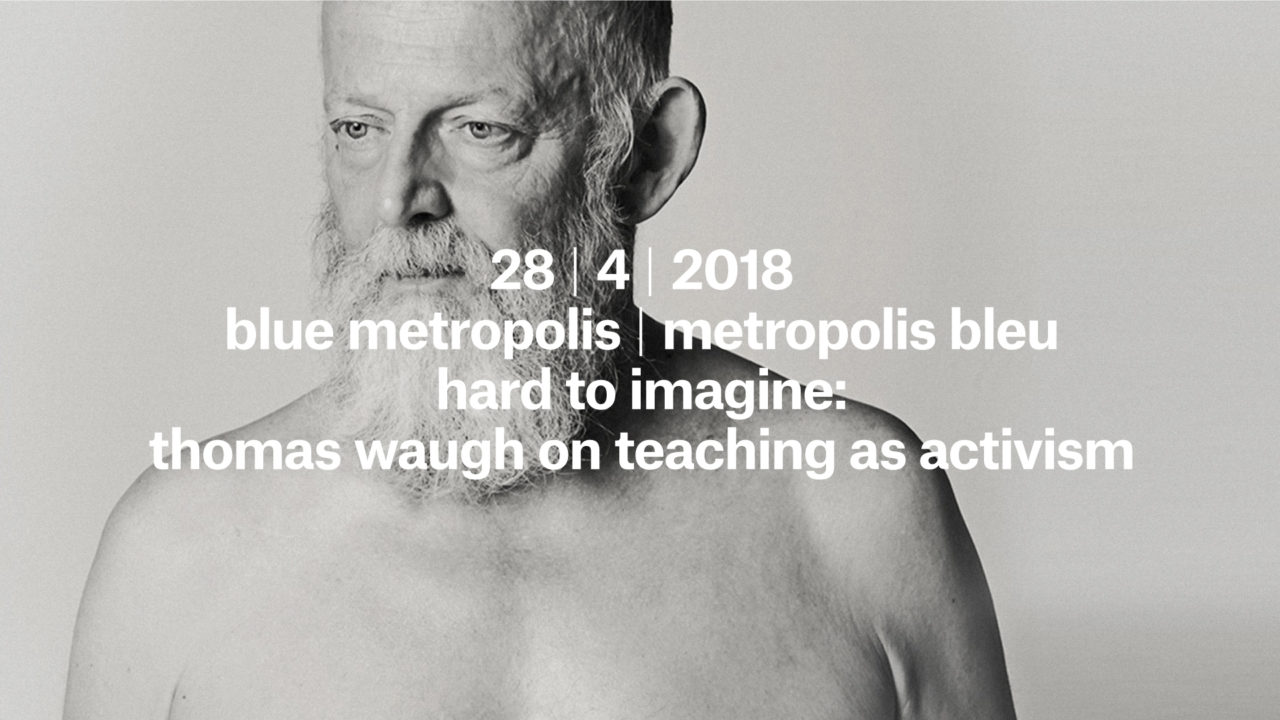 After four decades at Concordia University, professor Thomas Waugh retired last year. We take the opportunity to retrace key moments in his legendary career, as he challenged academia, wrote or co-wrote fourteen books, broke new ground around sexuality studies in Canada, and inspired several generations of artists and activists. Hosted by Matthew Hays.
Part of Violet Metropolis, a special series on LGBTQ literature at the 2018 edition of Metropolis bleu / Blue Metropolis.
Other events: www.facebook.com/events/772383916300507
ABOUT THE WRITERS
Thomas Waugh taught film studies, queer studies and sexuality at the Mel Hoppenheim School of Cinema, Concordia University, Montreal, 1976-2017. Programmer, activist and public lecturer on committed documentary film and queer cultural media and eroticism, as well as Canadian and Indian cinema, he is author or co-author, editor or co-editor, of fourteen nonfiction books and collections, and many articles. Born in London Ontario, he has been a Montrealer since 1976.
Matthew Hays is a Montreal-based critic, author, curator and university and college instructor. His articles have appeared in The Guardian, The Globe and Mail, The New York Times, CBC Arts Online, The Walrus, The Advocate, The Montreal Gazette, The Toronto Star, Maisonneuve, Salon, Cineaste, Cineaction, Quill & Quire, The Washington Post, Canadian Screenwriter, Montage, POV, The Canadian Theatre Review, Elle, Chatelaine and Xtra. He is the film instructor at Marianopolis College, and teaches courses in journalism, communication studies and film studies at Concordia University, where he has received two teaching awards, including the President's Award for Teaching Excellence in 2013-14. His book, The View from Here: Conversations with Gay and Lesbian Filmmakers (Arsenal Pulp Press), was cited by Quill & Quire as one of the best books of 2007 and won a 2008 Lambda Award. Hays is co-editor (with Tom Waugh) of the Queer Film Classics book series.
Photo by Nick Bostick.