Intermission #2 OCTOV x NVA x Possession Talk (Online)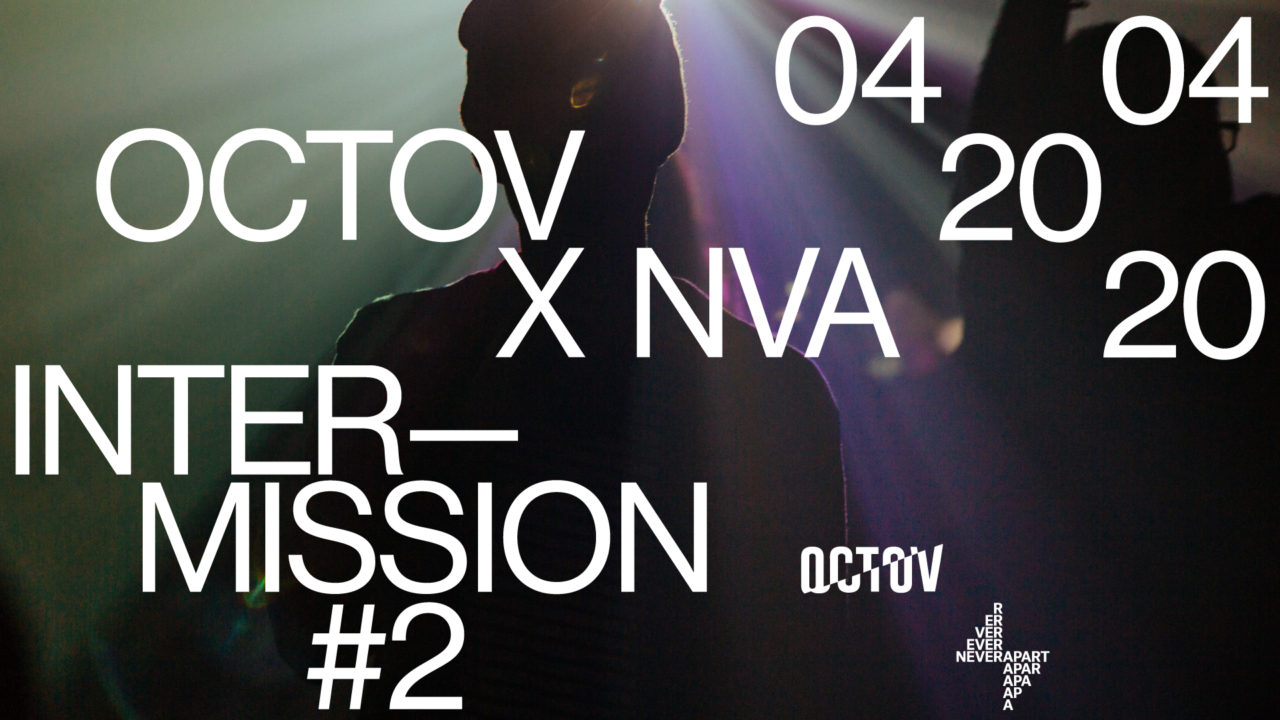 We are continuing our mission online! A Facebook Live joining Montreal and Paris, live broadcast on the event and our Facebook pages. Join us online on May 2nd at 4pm for: Intermission #2: Possession and the Parisian techno scene.
In recent years, a new wave of parties has set the French capital ablaze and made Paris a beacon city for the revival of high-voltage techno. In this conference with Mathilda Von der Meersch—founder of the renowned Parisian techno collective Possession—and their resident VJ RIEN, we will discuss their vision of rave, the queer scene, safer spaces, and other issues they are currently dealing with.
Moderated by softcoresoft , DJ and music director of Never Apart, who played at Possession in Paris last November and soon at OCTOV x Possession in Montreal.
Free
Language: French (questions in English are welcome and will be translated by the moderator)
A presentation by OCTOV in collaboration with Possession and Never Apart.
OCTOV is a collective of friends passionate about electronic music and culture, established in Montreal for more than 5 years now. The collective has been a key player in the Montreal nightlife scene for more than 5 years. They offer original evenings combining a sophisticated musical program with an immersive scenography, all in unusual locations.
Possession is a libertarian and liberated gathering, determined to please those who like to celebrate the night, without stigma, without limits, without gender barriers.
Never Apart is a non-profit organization based in Montreal (Quebec, Canada) that aims to bring social change and spiritual awareness to the world through its cultural programming. NVA is the music arm of Never Apart, whose goal is to create unique community-based musical experiences using the city's many exciting arts spaces.
Land Acknowledgment
We recognize that the land on which we are gathering for this event is located on aboriginal territory, which has never been ceded. We recognize the Kanien'kehá: ka Nation as the custodian of the lands and waters on which we are meeting today. Tiohtiá: ke / Montreal is historically known as a gathering place for many First Nations, and today a diverse Aboriginal population, as well as other peoples, reside here. It is with respect for the links to the past, present and future that we recognize the ongoing relationships between Aboriginal Peoples and others in the Montreal community.
Translated with www.DeepL.com/Translator (free version)