Virtual Tour: Laundry Project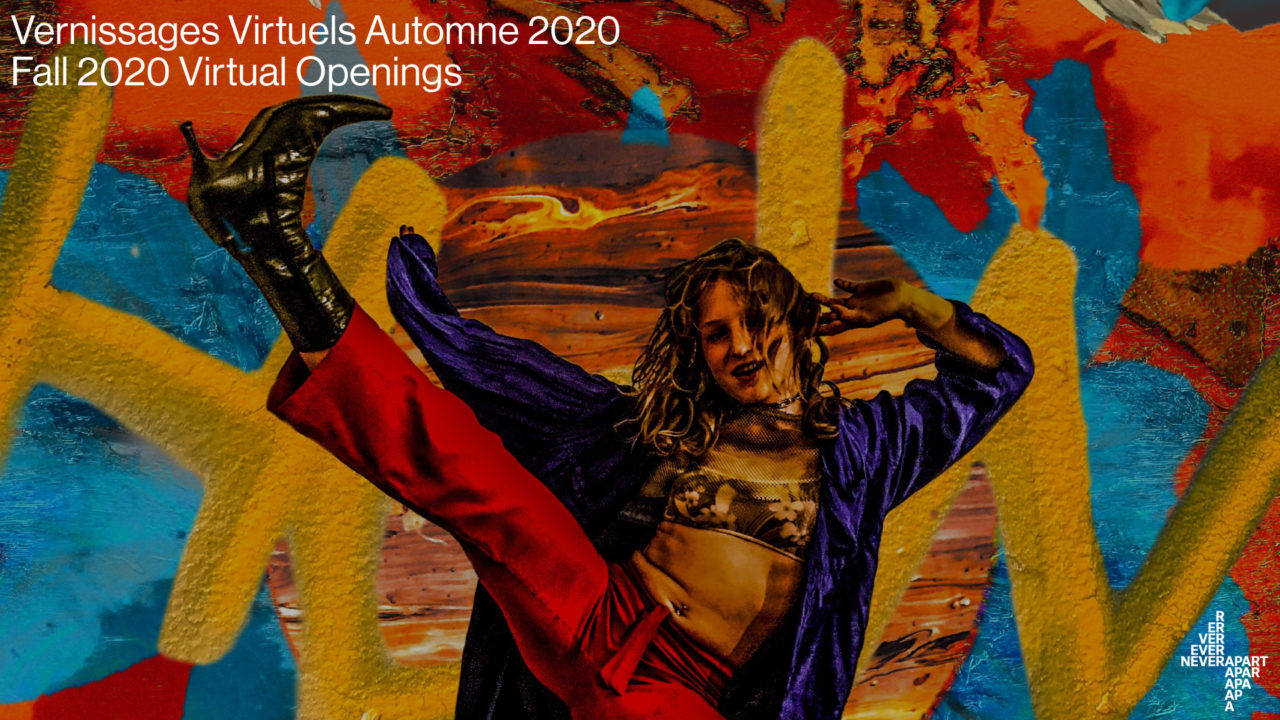 Never Apart launches its fall 2020 exhibitions in the form of virtual tours every Thursday at 6 p.m. from October 15 to November 5.
The link to each virtual opening will be shared across Never Apart's social media. We hope to reopen on October 31 for in-person visits (this date may change depending on official public health announcements).
EXHIBITION
Laudry Project
Daniel & Jose
Laundry is a collaborative project between Daniel and Jose. The project is an expression of their identity both as queer Latinx people and also their identity belonging to the internet, to a universal nostalgia and aesthetic that transcends nationality. Borrowing from online trends such as vaporwave and cyberpunk, low fi, sad boy and sad girl culture, porn and erotic imagery. The project is unapologetic, a queer alternative to the conservative and religious imagery of our home Country of Ecuador.
www.neverapart.com/exhibitions/laundry-project/
More info about the Fall exhibitions:
www.neverapart.com/exhibitions
LAND ACKNOWLEDGEMENT
We would like to acknowledge that Never Apart is located on unceded Indigenous lands belonging to the Kanien'kehá:ka, Wendat and Haudenosaunee Nations (Source: https://native-land.ca/), who are the custodians of the lands and waters on which we gather. Tiohtiá:ke/Montreal is historically known as a gathering place for many First Nations. Today, it is home to a diverse population of Indigenous and other peoples. We respect the continued connections with the past, present and future in our ongoing relationships with Indigenous and other peoples within the Tiohtiá:ke/Montreal community, and are thankful that we are able to create, collaborate, play, and work here.