Legend Series: Krzysztof Leon Dziemaszkiewicz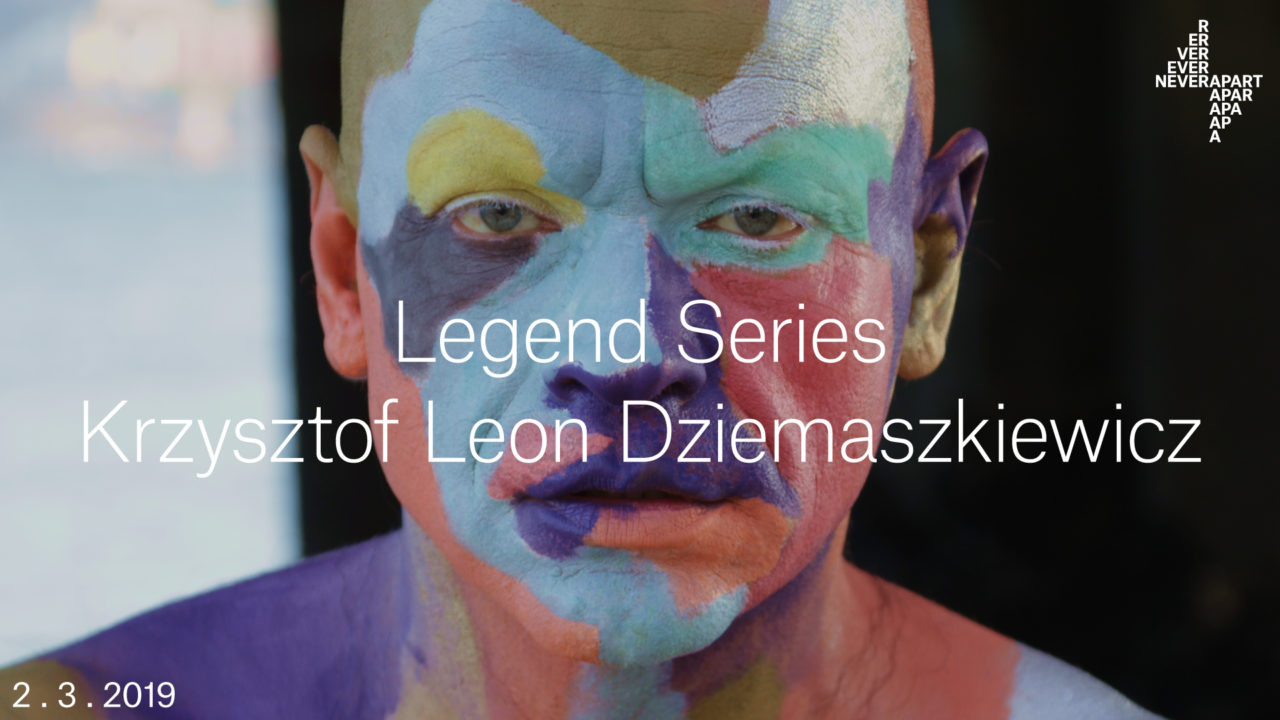 Legend Series: Krzysztof Leon Dziemaszkiewicz
Sat March 2nd
The aim of the trans-genial and trans-gender work of Krzysztof Leon Dziemaszkiewicz is to join the opposites and ask question about the borders between animalism and humanity.
His work reaches for feelings, instincts and emotions. Honesty is the main and most important thing. Often using nudity is the manifestation of happiness, naturality and spontaneousness.
Performance is a life for Dziemaszkiewicz and can happen anywhere. Boundlessness and uncompromising towards the social confinement and limitation creates the only and non-reputable language of artistic creation. The artist is the one that wants to create in the name of the freedom of each human being.
Legend Series — Artist Talks
This ongoing program is geared to educate the public with pioneers and trail blazing guest artists discussing their body of work in an intimate engaging setting. They will be an interactive and multi- disciplinary seminar celebrating the artist's achievements while engaging the attendees with the shared knowledge and insight.
Doors 7pm
Q&A with Michael Venus 8pm followed by Performance
Dance party with DJ Frigid
Free Event
Cash Bar