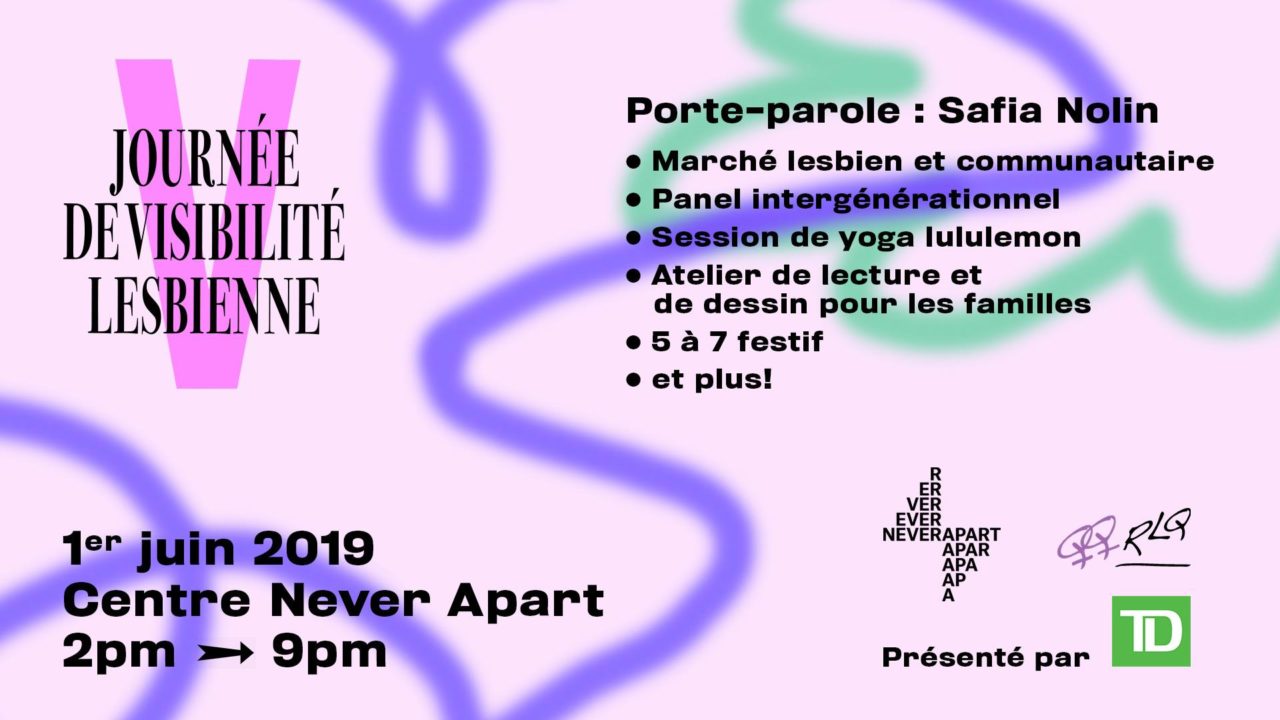 New location, new formula!
The Réseau des lesbiennes du Québec invites you to Never Apart for a special day on June 1st, presented by TD Bank.
Spokesperson: Safia Nolin
14:00 à 21:00
Details of the upcoming programming *******
Visibility partners:
Lesbian Solidarity Centre (LSC)
Lez Spread The Word
Activity partners:
L'Euguélionne, feminist bookstore
Le Local lululemon – Mile End
Created in 1982, Lesbian Visibility Day is still relevant today. As part of this day, the objective is to bring together LGBTQ+ women and provide a favourable context for exchange.