LGBT Film Series — Dirty Looks: 8 Years on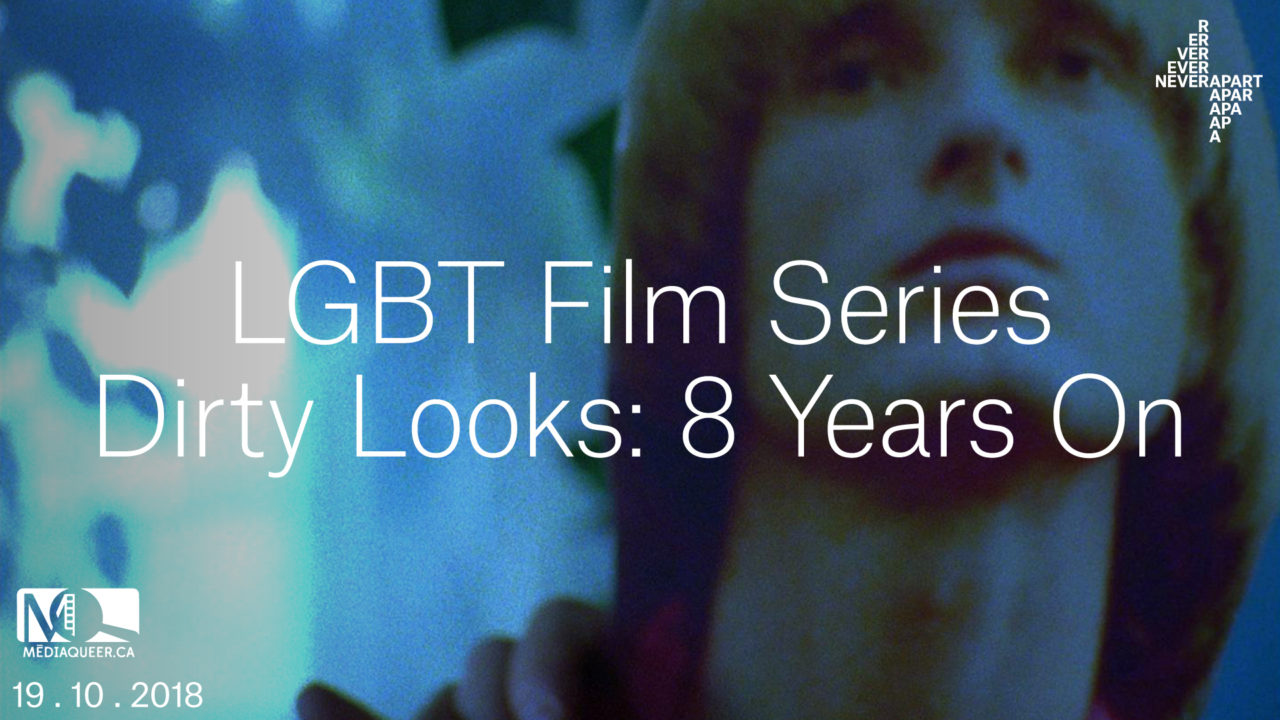 Curated by Bradford Nordeen
In association with MediaQueer and IGSF/McGill (include logo from dropbox)
Bi-coastal US film collective Dirty Looks compiles 8 years of experimental screenings for a short film program of signature delights that queer the pop cannon and (under)mine history for all of its unanswered questions. Ranging from digital drag revisionism to post-bohemian celluloid, 'Dirty Looks: 8 Years on' reassesses the past through a fiercely queer and politicized lens, "who brought us here?" and "where are we now?" Ranging from 16mm films, super8 transfers, Hi8, HD video, and Getty stock footage, this DL Cliff's Notes screening spins circles around contemporary queer subjectivities, snarling with a punk zeal and a utopian demand for more.
LGBT Film Series – On Site Events geared to GLBT people to promote a positive lifestyle and a safe environment with unique programming and educational screenings to broaden and elevate minds while also building community.
Warren Sonbert + Wendy Appel, Amphetamine, 16mm, B&W, 10 min., 1966
Brontez Purnell, 100 Boyfriends Mixtape (the demo), Super 8 on video, 8min., 2017
Jill Reiter, Frenzy, Super 8 on digital video, 12min., 1993
Lila De Magalhaes, Poppers, video, 5min., 2013
Michael Robinson, Onward Lossless Follows, HD video, 17min., 2017
Chris E. Vargas, Liberaceón, SD video, 13min., 2011
Aimee Goguen, tongue job, Hi8 on SD video, 4min., 2013
Mariah Garnett, Encounters I May or May Not Have Had with Peter Berlin, 16mm, 15min., 2012
Talk with curator Bradford Nordeen and Thomas Waugh following screening.
Doors 6pm
Screening 7pm
Talk 8pm