LGBT Film Series: RESIDUE: an evening of shorts by B.G-Osborne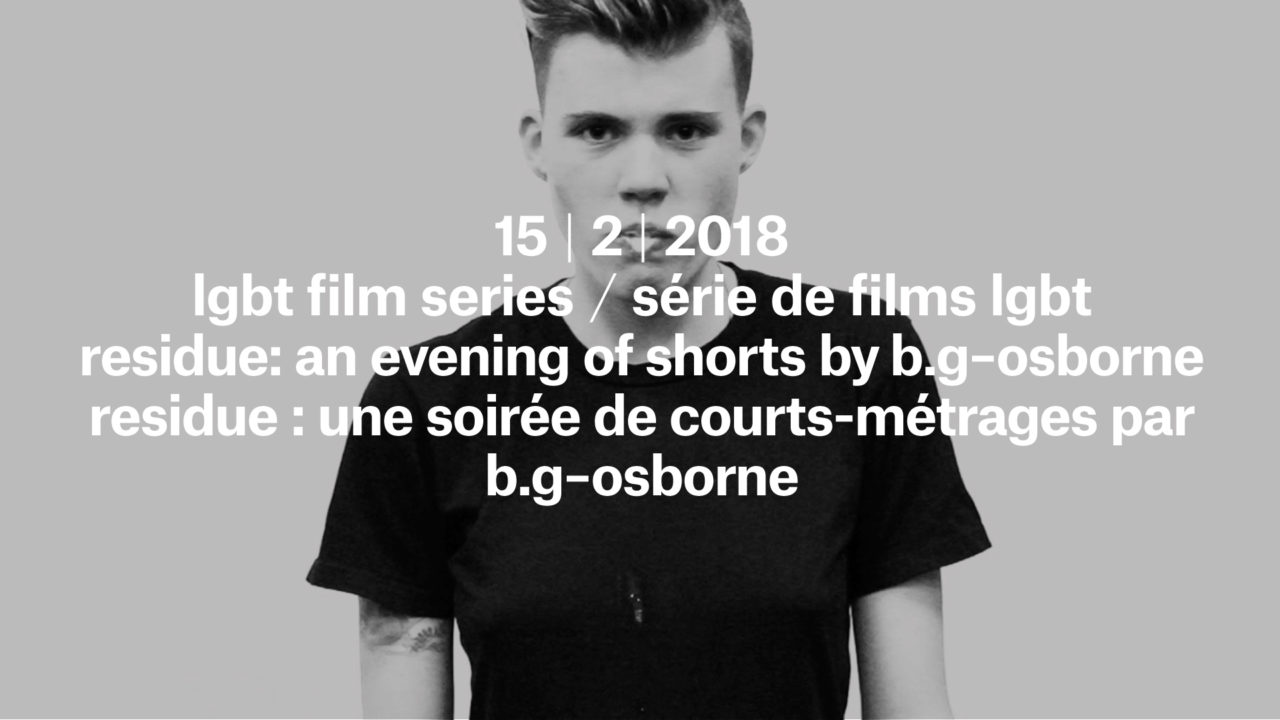 RESIDUE is a compilation of video works by B.G-Osborne created over the past 5 years. The selected videos are mediations of performances as well as short documentaries dealing with themes of mental illness and familial/interpersonal bonds.
LGBT Film Series – On Site Events geared to GLBT people to promote a positive lifestyle and a safe environment with unique programming and educational screenings to broaden and elevate minds while also building community.
B.G-Osborne is a Transmedia artist from rural Ontario, currently working in Montreal. Their work focuses on tensions, absences, and power in relation to fluctuating gender identities; exploring and interrogating the potential of gender-variant embodiment to serve as both a tool for gender deconstruction and revision. They graduated from NSCAD University in 2014 with a BFA in Intermedia. Osborne was previously the Curatorial Collections Practicum at the Walter Phillips Gallery in Banff and recently finished a contract as the Video Art Archive Assistant at the Art Gallery of Ontario. They are interested in the intersection of art, mental illness and gender-variant representation and decolonial methodologies in archives and repertoires.
​
Osborne has exhibited work in several major Canadian cities and online platforms. As an emerging artist, Osborne places great importance in showcasing their work in artist run centres and non-commercial galleries throughout Canada.