Linda Simpson's "The Drag Explosion" (Online Talk)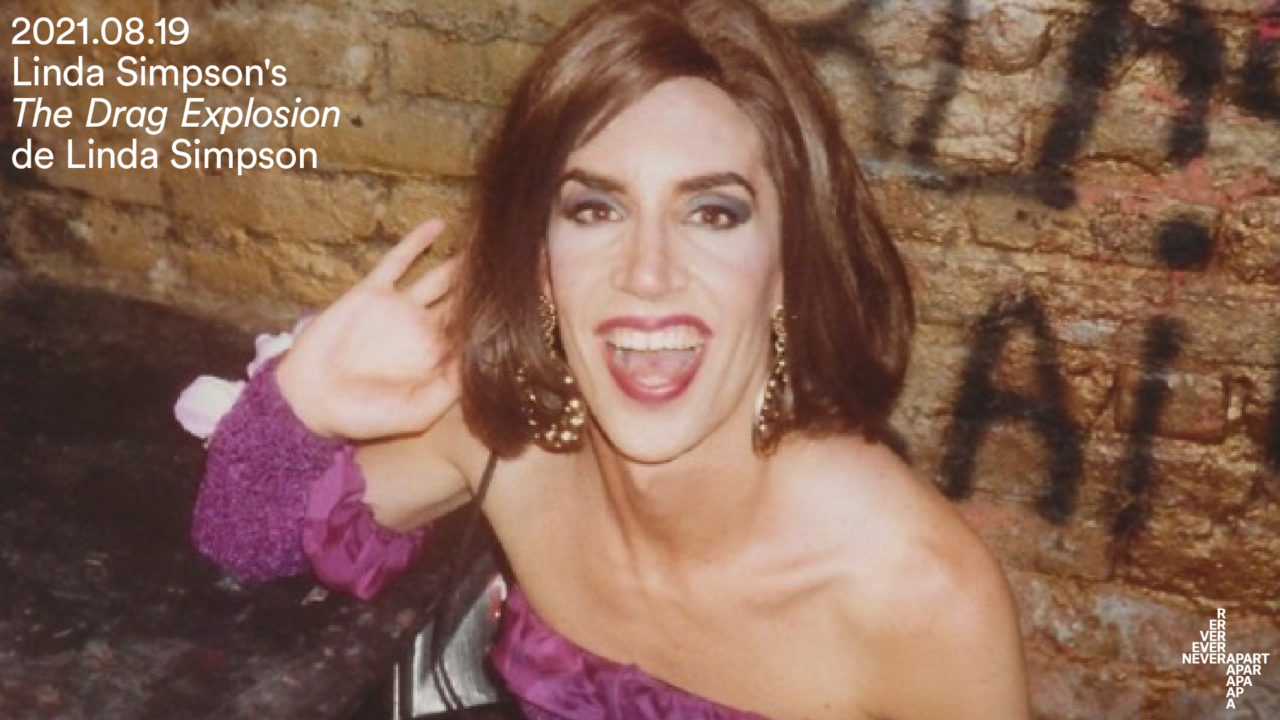 Join multi-talented New York City drag personality Linda Simpson for a discussion about her sold out photography book, "The Drag Explosion", with a second printing available September 2021. Linda's book is packed with incredible images which document the boom that drag performance and culture experienced in New York in the 80's and 90's.
Hosted by Jordan King.
This free event will be shared via Facebook Live:
LAND ACKNOWLEDGEMENT
We would like to acknowledge that Never Apart is located on unceded Indigenous lands belonging to the Kanien'kehá:ka, Wendat and Haudenosaunee Nations (Source: https://native-land.ca/), who are the custodians of the lands and waters on which we gather. Tiohtiá:ke/Montreal is historically known as a gathering place for many First Nations. Today, it is home to a diverse population of Indigenous and other peoples. We respect the continued connections with the past, present and future in our ongoing relationships with Indigenous and other peoples within the Tiohtiá:ke/Montreal community, and are thankful that we are able to create, collaborate, play, and work here.
https://native-land.ca/territory-acknowledgement/