Indigenous Environmental Activism in the Amazon: Nina Gualinga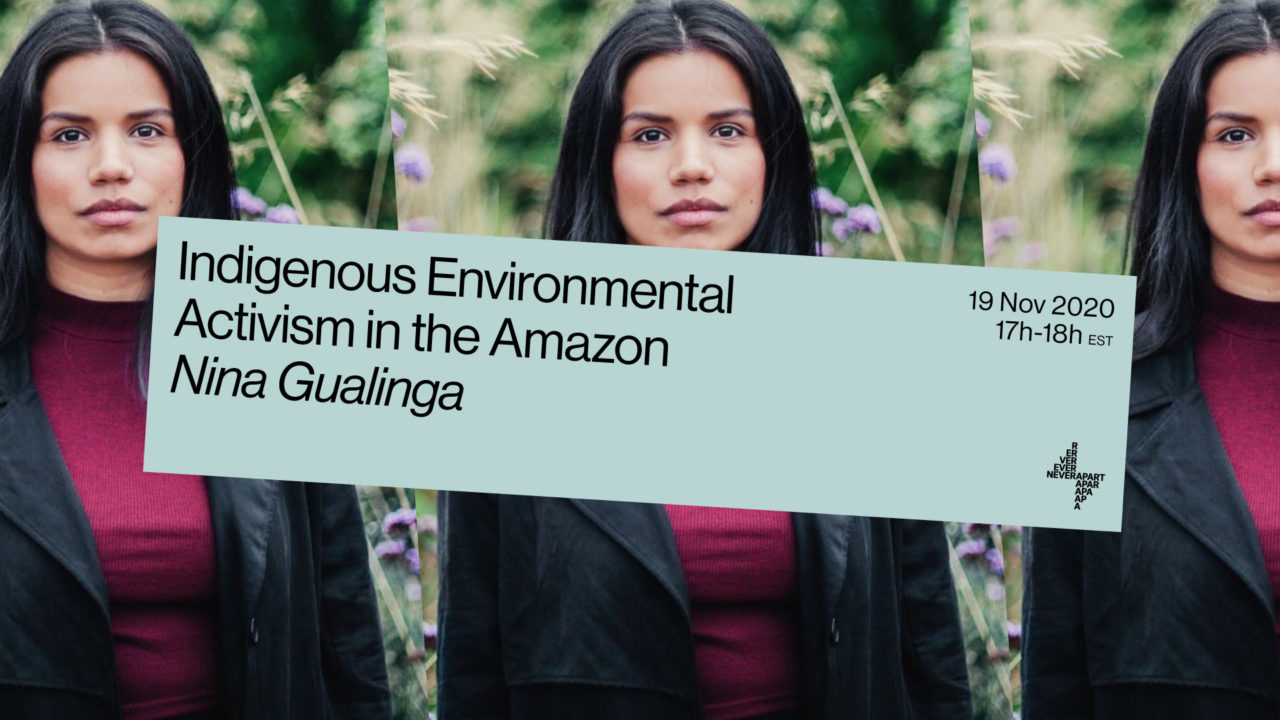 Never Apart continues its new online speaker series: Conversations in Environmental Justice. This series of lectures opens up a space to discuss ecology, plants and food, at the intersection of social and environmental justice.
Nina Gualinga is an international advocate for the rights of women, Indigenous peoples and climate justice. She is Swedish and Kichwa from the Sarayaku community in the Ecuadorian Amazon. She will discuss her path, how she got involved in activism, some of the current challenges specific to her community, how social and environmental justice are linked and more.
In English. Questions can be asked in French and Spanish, the moderator will facilitate translation.
About Nina Gualinga
Nina began advocating for Indigenous rights at an early age, after an oil company violently entered Sarayaku. Since then, she has been involved in local, national and international efforts to raise awareness and address the injustices occurring in the Amazon, particularly related to extractive industries and climate change. Nina is a spokeswoman for Mujeres Amazónicas, a collective of Indigenous women in the Ecuadorian Amazon defending their lives and lands, and fighting against systematic violence against Indigenous women. She is currently culminating her studies in Human Rights at Lund University in Sweden. Nina is also a mother.
Land Acknowledgement
We would like to acknowledge that Never Apart is located on unceded Indigenous lands belonging to the Kanien'kehá:ka, Wendat and Haudenosaunee Nations (Source: https://native-land.ca/), who are the custodians of the lands and waters on which we gather. Tiohtiá:ke/Montreal is historically known as a gathering place for many First Nations. Today, it is home to a diverse population of Indigenous and other peoples. We respect the continued connections with the past, present and future in our ongoing relationships with Indigenous and other peoples within the Tiohtiá:ke/Montreal community, and are thankful that we are able to create, collaborate, play, and work here.