Eastern Bloc x NVA
Noche en Blanco Latinx (Re)mix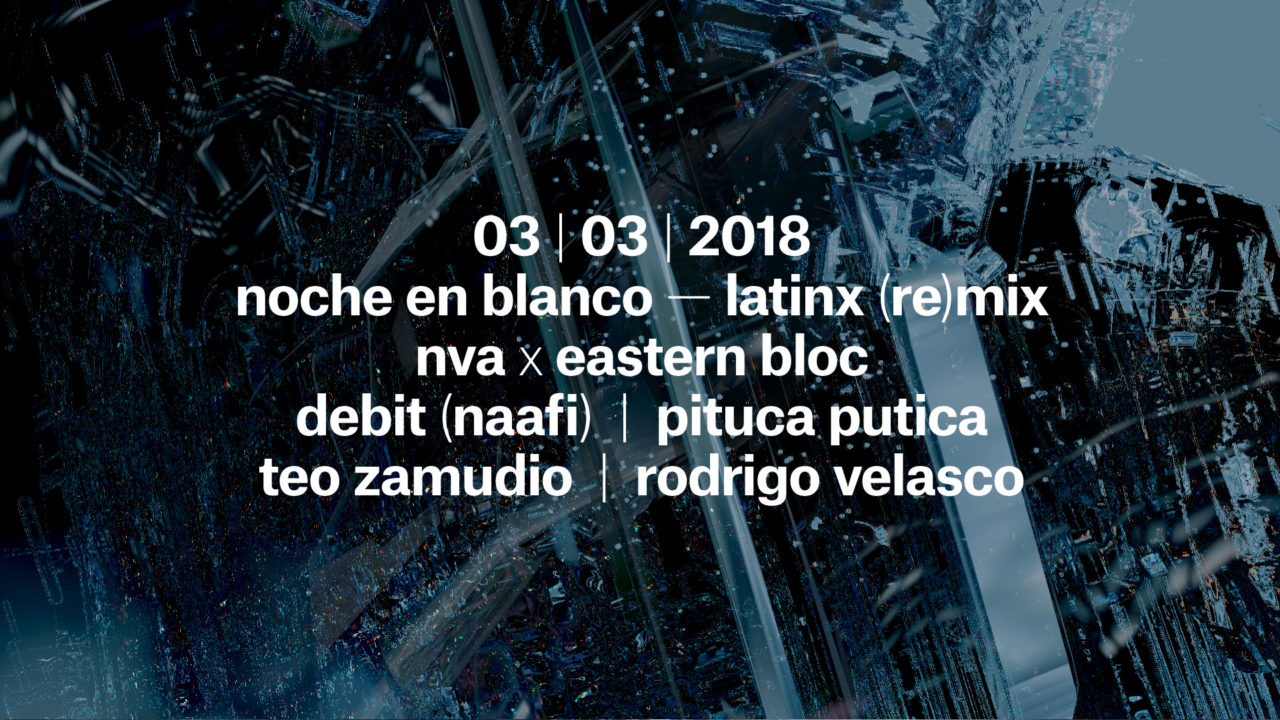 This year, Eastern Bloc & Never Apart join forces once again for the Nuit blanche à Montréal and invite visitors to come enjoy a unique visual and aural experience in the Mile-Ex.
"Noche en blanco: Latinx (re) mix" is an opportunity to amplify the voices, images, and sounds of Latin American artists, particularly those who actively contribute to make Montreal an open, culturally rich, and exciting remix of images and sensations. This night celebrates the many facets of diasporic latinx creative identities and beyond, while including a series of media installations and high-level musical performances.
MEDIA INSTALLATIONS / 8 p.m. – 10 p.m.
Andrés Salas
Jason Voltaire
MUSICAL PERFORMANCES / 10 p.m. – 4 a.m.
Headlining the musical program with a DJ set is DEBIT, the Brooklyn-based NAAFI affiliate for her Montreal premiere.
Musical performances also include a DJ set by Pituca Putica, Teo Zamudio from susy.technology for a live set and Rodrigo Velasco for a live coding performance. Félix Gourd will be presenting live visuals.