NVA DJ Workshop with Gayance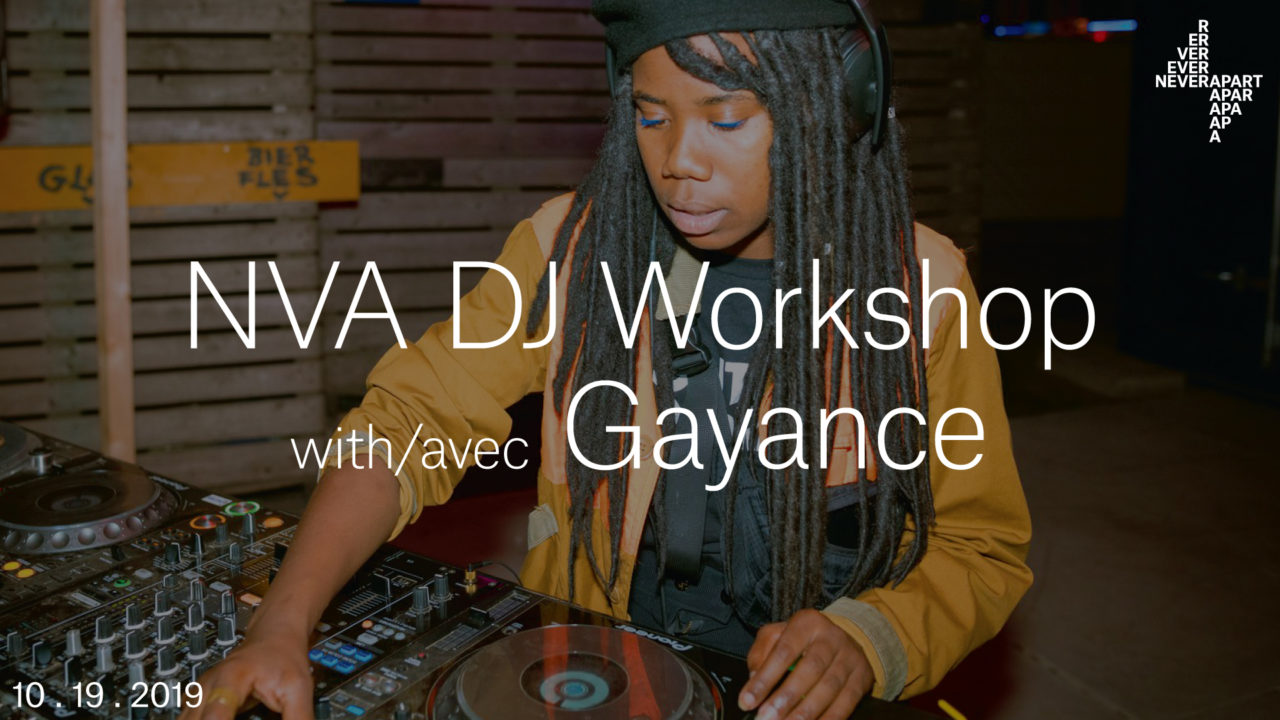 Gayance's workshop will introduce you not only to the technical aspects of DJing, but will also cover community building and finding your sound as an artist.
Some of the topics covered:
► Where to Start: Find your sound, Organization of sound
► Build your community: make your own safe place parties & event
► Basic knowledge on the mixer and CDJ
► Basic knowledge on the turntable and vinyl culture
► Find your tempo: the art of beatmatching
► and more.
Free, RSVP required.
This is open to everyone, but we'd like to prioritize and make space for LGBTQ+, POC and women. We ask everyone to be mindful of the space and respectful of their peers, there are no "stupid" questions!
The workshop is bilingual, the facilitator will adjust according to the audience.
About Gayance
A prolific DJ, writer and music curator, Aisha Vertus aka Gayance has a passion for global sounds and loves to make people discover new music. Her DJ sets are always a trek around the world. A full-blown pleasure cruise, in fact, with a killer selection of Caribbean Carnival tracks and UK garage, with influences ranging from broken beats to Detroit house. She grew up in Montreal, with roots in Haiti, and is frequently named as one of the artists to put her hometown on the map. For some years she has lived in Europe where she now DJs, tearing up venues in Paris, Berlin, Amsterdam, New York, São Paulo, Bogota and Brussels one by one as she goes.
Accessibility
This workshop takes place in the kitchen space, which is accessible for people in wheelchairs. We have a wooden ramp at the front entrance, and a large bathroom near the Moon Room.
Land Acknowledgement
We would like to acknowledge that the land on which we gather for this event is located on unceded Indigenous lands. The Kanien'kehá:ka Nation is recognized as the custodians of the lands and waters on which we gather today. Tiohtiá:ke/Montreal is historically known as a gathering place for many First Nations. Today, it is home to a diverse population of Indigenous and other peoples. We respect the continued connections with the past, present and future in our ongoing relationships with Indigenous and other peoples within the Montreal community.