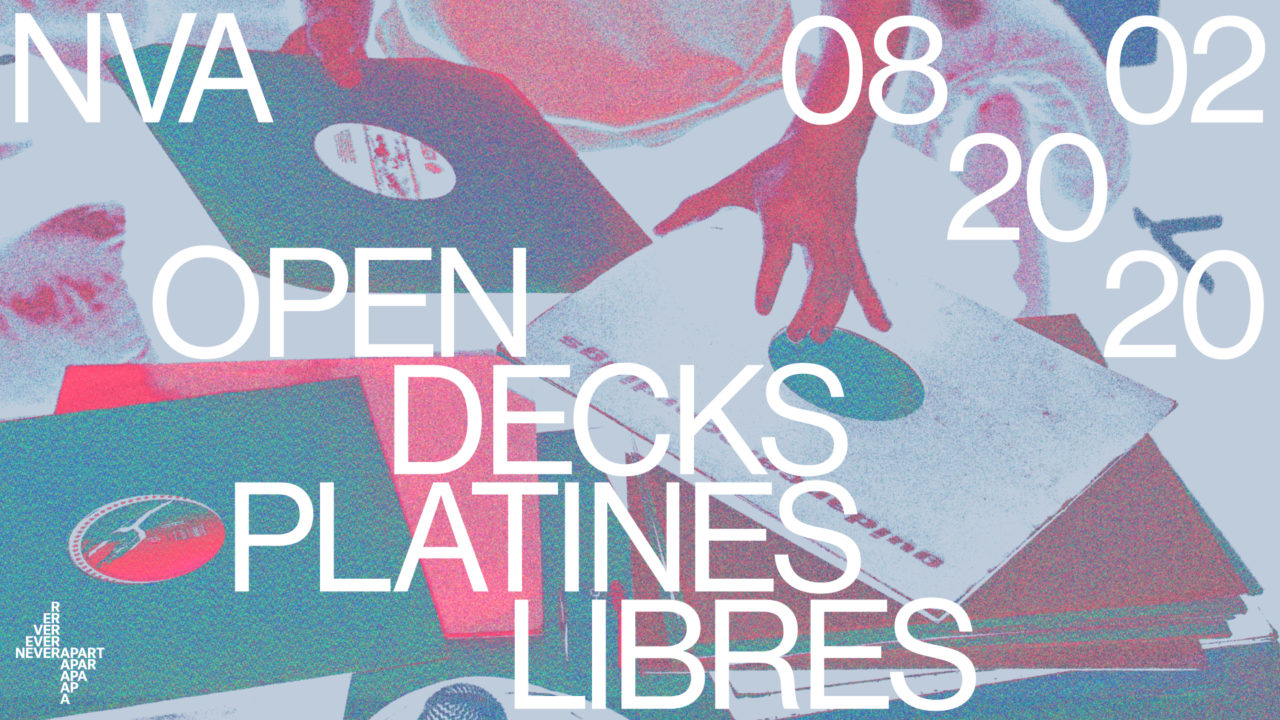 Join us in the NVA Music Room for a hands-on listening session and open DJ decks. Please read the instructions below carefully:
[le français suit]
NVA houses a 10,000 vinyl record collection of electronic music, ranging from techno, house, trance, ambient, electro, breaks and more.
All are welcome. No previous knowledge of DJing is required. We encourage skill-sharing. Come listen, enjoy, ask questions, learn and hang out in an open environment.
CDJs 2000, Technics 1200s and a DJM-900 mixer are available on location.
We prioritize those interested in listening to our on-site record collection, but you are welcome to bring your own music.
Bring your own headphones + 1/4 inch adapter + USB keys with music.
We require everyone to be very respectful of the record collection, the equipment and all guests.
We will limit each person's mixing session to 15-20 minutes at a time, in order to allow everyone to get a chance to use the equipment. There will be a time slot sign up sheet on site—first come, first served!
No prior registration required.
Free.