NVA Série Légende x Échantillons: Doudou Boicel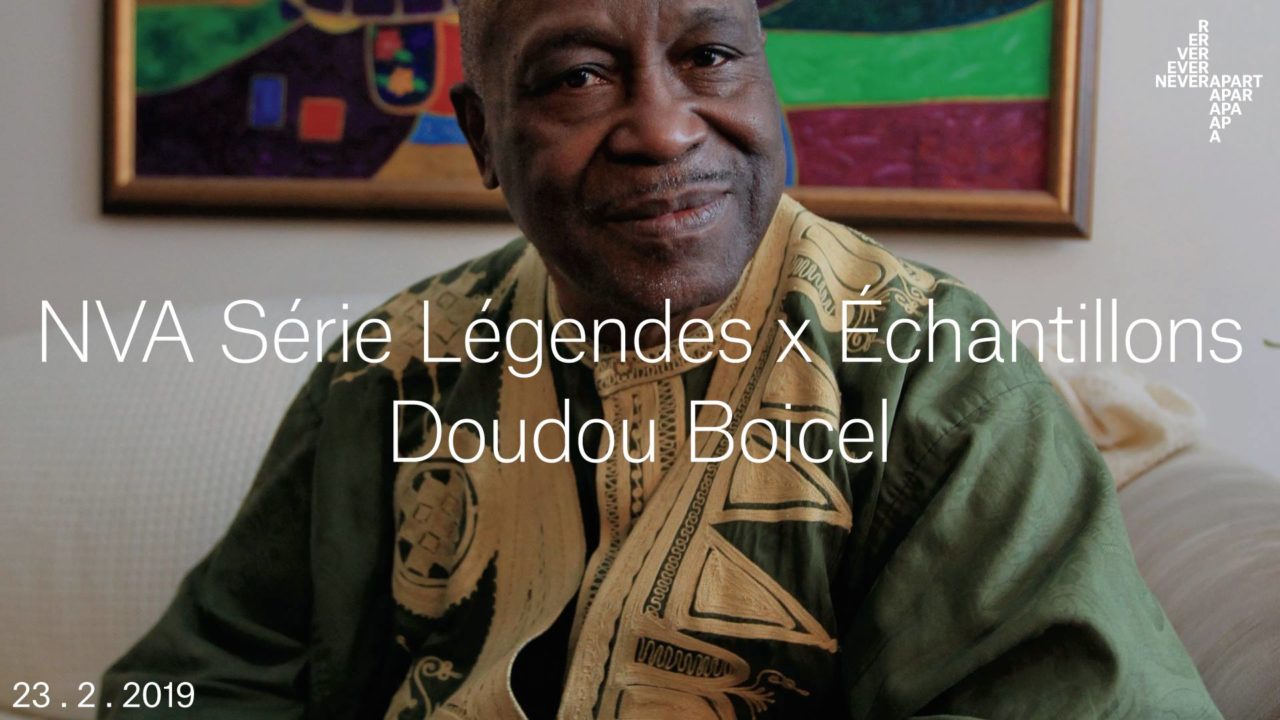 NVA teams up with the Échantillons collective to present a live interview with a legendary figure on the Montreal jazz scene: Roue Doudou Boicel.
Doudou Boicel is a pioneer of black music in Montreal. He is the founder of the first jazz festival in Montreal, and the legendary jazz and blues club Rising Sun. Arrived in Montreal in 1970, he became a figure of decisive importance, both in terms of the vitality of the music scene, and for the emergence of a jazz festival that would foreshadow or even lay the foundations of the one we know today. He started the Rising Sun club in 1975 and two years later, the Festijazz in July 1978.
In spite of this, he has been ignored and dismissed by the city of Montreal and its cultural milieu which, by the same token, have recuperated his ideas and innovations. With a lot of passion and resilience, Doudou continues today to organize shows. In addition, after his book "L'Histoire du Rising Sun et ses légendes jazz et blues" (The History of the Rising Sun and its jazz and blues legends) published by Michel Brûlé in 2008, the author, poet, composer and painter self-published two volumes entitled "Words & Poems" (1 & 2)."
Philippe Néméh-Nombré and Justin Doucet of Échantillons will host this interview, which will be conducted in French.
Free. Open to all.
First come first served.
Doors 14h
Live interview 15-16h
We have a ramp available for people in wheelchairs. Please let us know in advance if you will need it by emailing [email protected]
The event takes place in the main room on the ground floor.
➤ About Échantillons
Échantillons is a multifaceted project that offers, on the airwaves of the Montreal's n10.as radio, a critical listening of African aesthetics. It is a pan-African and afro-diasporic selection of funk, disco, traditional, electronic, experimental & hiphop music. The show is assembled according to the findings of the team, but also according to the political, economic and contemporary cultural and historical dynamics that permeate African musical productions, their dissemination and reception here. It is according to this selection that the team discusses, from a diasporic and mixed point of view, relations of power and tension through and from African aesthetics. Échantillons is also behind the Palma Disco evenings and different events that align with the project's perspective, with the intention of occupying and investing spaces in various ways.
➤ About Never Apart
Never Apart is a non-profit organization determined to bring about social change and spiritual awareness through cultural programming with global reach and impact.
• • •
We would like to acknowledge that the land on which we gather for this event is located on unceded Indigenous lands. The Kanien'kehá:ka Nation is recognized as the custodians of the lands and waters on which we gather today. Tio'tiá:ke/Montreal is historically known as a gathering place for many First Nations. Today, it is home to a diverse population of Indigenous and other peoples. We respect the continued connections with the past, present and future in our ongoing relationships with Indigenous and other peoples within the Montreal community.