NVA talk: madison moore
on being fabulous as a political act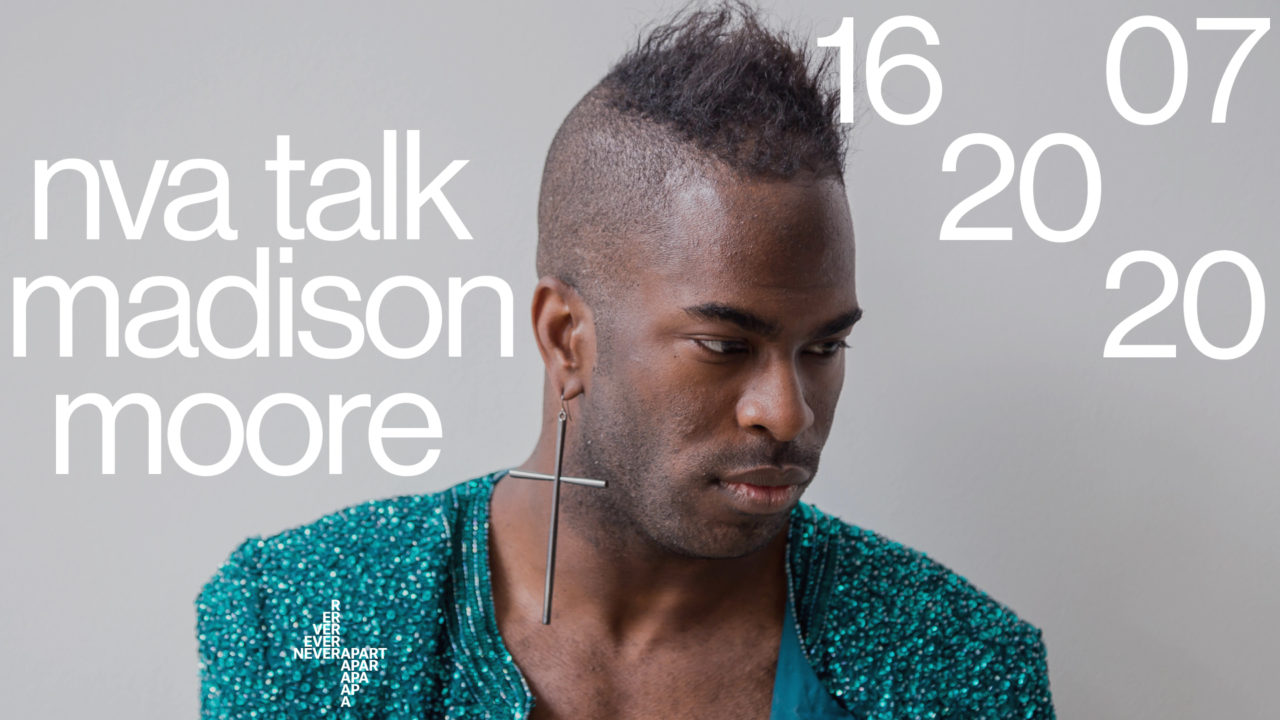 an exploration of what it means to be fabulous—and why eccentric style, fashion, and creativity are more political than ever.
we talk with madison moore, a cultural critic, dj and assistant professor of queer studies at virginia commonwealth university in richmond, virginia. raised in ferguson, missouri, he holds a ph.d. in american studies from yale university and is the author of fabulous: the rise of the beautiful eccentric (new haven: yale university press, 2018), a cultural analysis of fabulousness. with vigor, grace and humor, in fabulous madison describes the ways black, brown, queer and trans people stride through their annihilation, turning pain and struggle into opulence. he has been a featured artist at the yale school of drama, the perth festival, the school of life melbourne, american realness, and the philadelphia museum of art.
moderator: leticia trandafir
this talk will be in English. questions can be asked in french and the moderator will translate them.
free
this discussion will take place on zoom, you will receive the link via email after you rsvp on eventbrite.
website:
https://www.madisonmooreonline.com/
the "fabulous" book:
https://yalebooks.yale.edu/book/9780300204704/fabulous
madison moore DJ sets:
https://soundcloud.com/madison-alexander-moore