NVA Workshop 1: DJ Mixers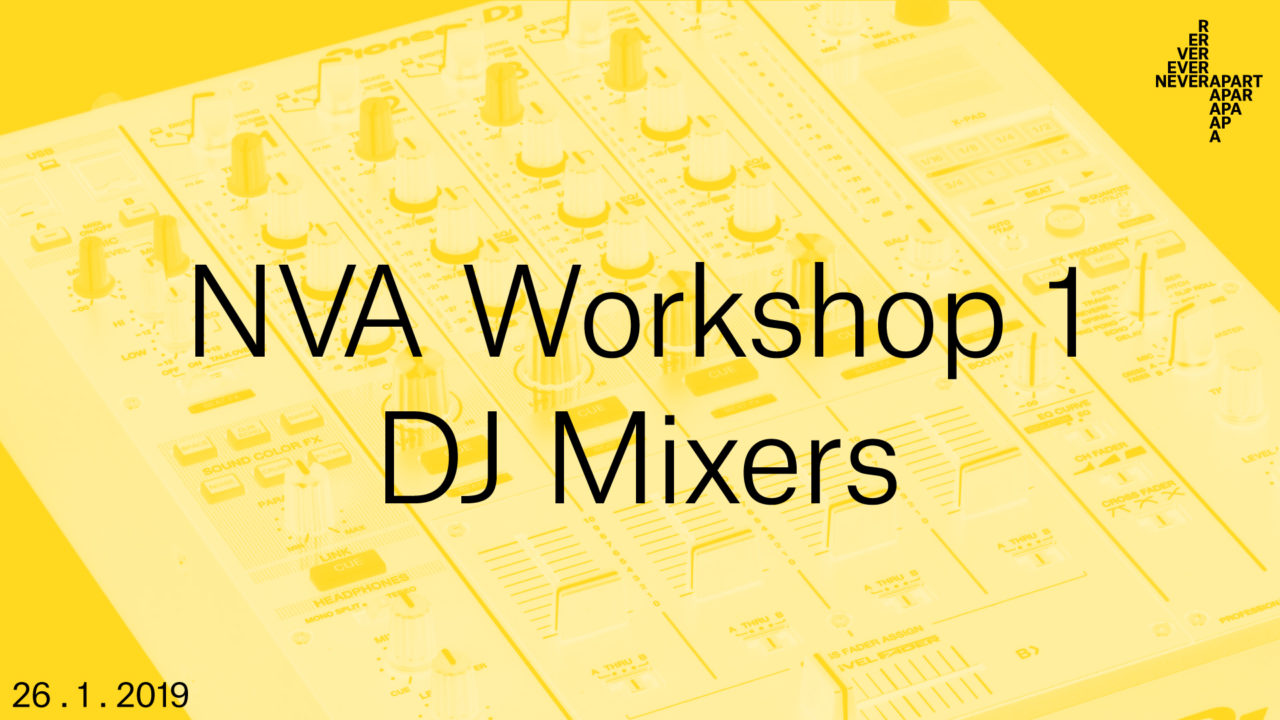 NVA Workshop is a series of workshops demystifying various aspects of DJ practice, aimed at empowering the local community with knowledge and a space to learn hands-on.
The first edition takes an in-depth look at DJ mixers:
signal flows, gain structure, EQs, filters, mixing techniques, and more. The instructor will discuss and demonstrate the Pioneer DJM 900 Nexus and the Allen&Heath Xone 92.
Instructor: J'vlyn d'Ark
Language: English
Length: 60 minutes
These workshops are open to all.
Free — Eventbrite RSVP is mandatory, space is very limited.
Please arrive on time.
We would like to encourage women, LGBT+, nonbinary and POC folks to attend, as we strive to provide an open, respectful and empowering space.
Unfortunately the second floor where this workshop takes place is not wheelchair accessible.
We acknowledge that the land on which we gather for this event is located on unceded Indigenous lands. The Kanien'kehá:ka Nation is recognized as the custodians of the lands and waters on which we gather today. Tio'tiá:ke/Montreal is historically known as a gathering place for many First Nations. Today, it is home to a diverse population of Indigenous and other peoples. We respect the continued connections with the past, present and future in our ongoing relationships with Indigenous and other peoples within the Montreal community.