NVA Workshop 3: Organizing your music with Rekordbox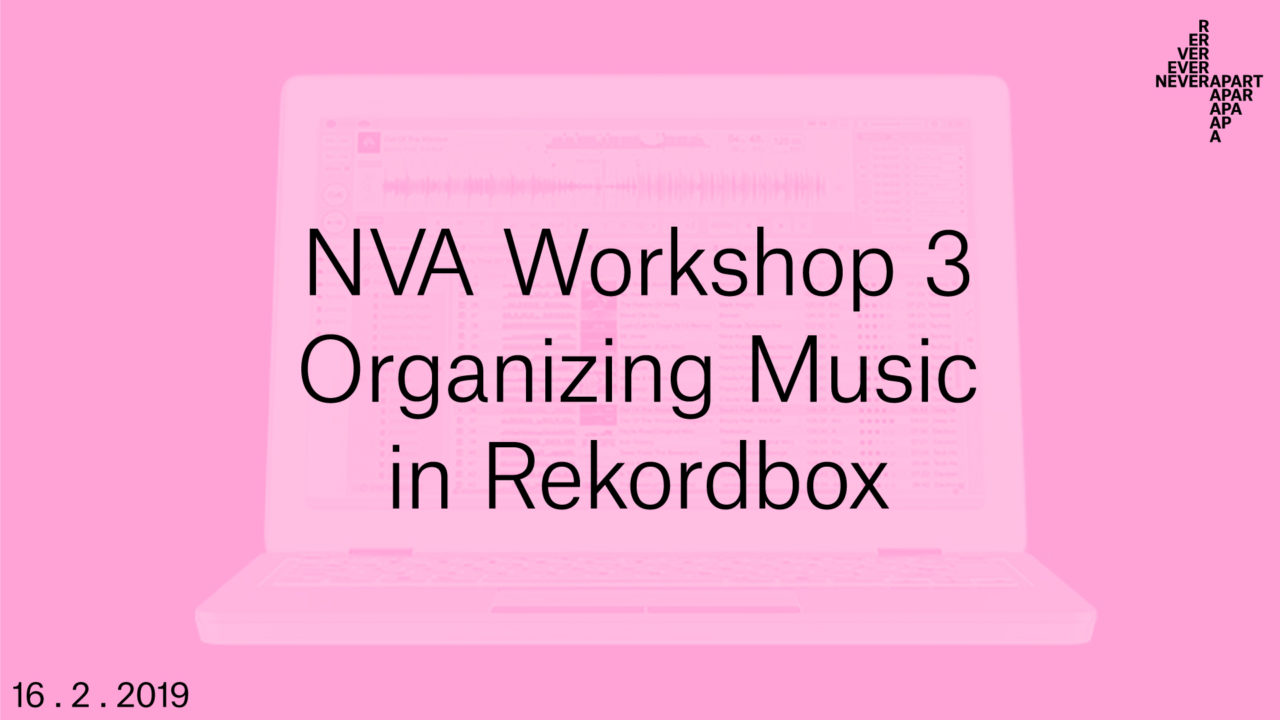 NVA Workshop is a series of workshops demystifying various aspects of DJ practice, aimed at empowering the local community with knowledge and a space to learn hands-on.
The third edition takes an in-depth look at rekordbox, the free Pioneer software that allows you to manage your music library, analyze your tracks, make playlists and export your music for CDJs.
Download Rekordbox on your laptop and bring it with you! The software is free, download it here: https://rekordbox.com/en/
Instructor: Leticia Trandafir aka softcoresoft
Language: English / the instructor also speaks French if you have questions
Length: 1 hour
These workshops are open to all.
Free — RSVP is mandatory as space is very limited.
Please arrive on time.
https://nva-workshop-3.eventbrite.ca
RSVP available as of Monday, February 4th at noon.
We would like to encourage women, LGBT+, nonbinary and POC folks to attend, as we strive to provide an accessible, respectful and empowering space.
We would like to acknowledge that the land on which we gather for this event is located on unceded Indigenous lands. The Kanien'kehá:ka Nation is recognized as the custodians of the lands and waters on which we gather today. Tio'tiá:ke/Montreal is historically known as a gathering place for many First Nations. Today, it is home to a diverse population of Indigenous and other peoples. We respect the continued connections with the past, present and future in our ongoing relationships with Indigenous and other peoples within the Montreal community.