Practice #23: Lyndsie Alguire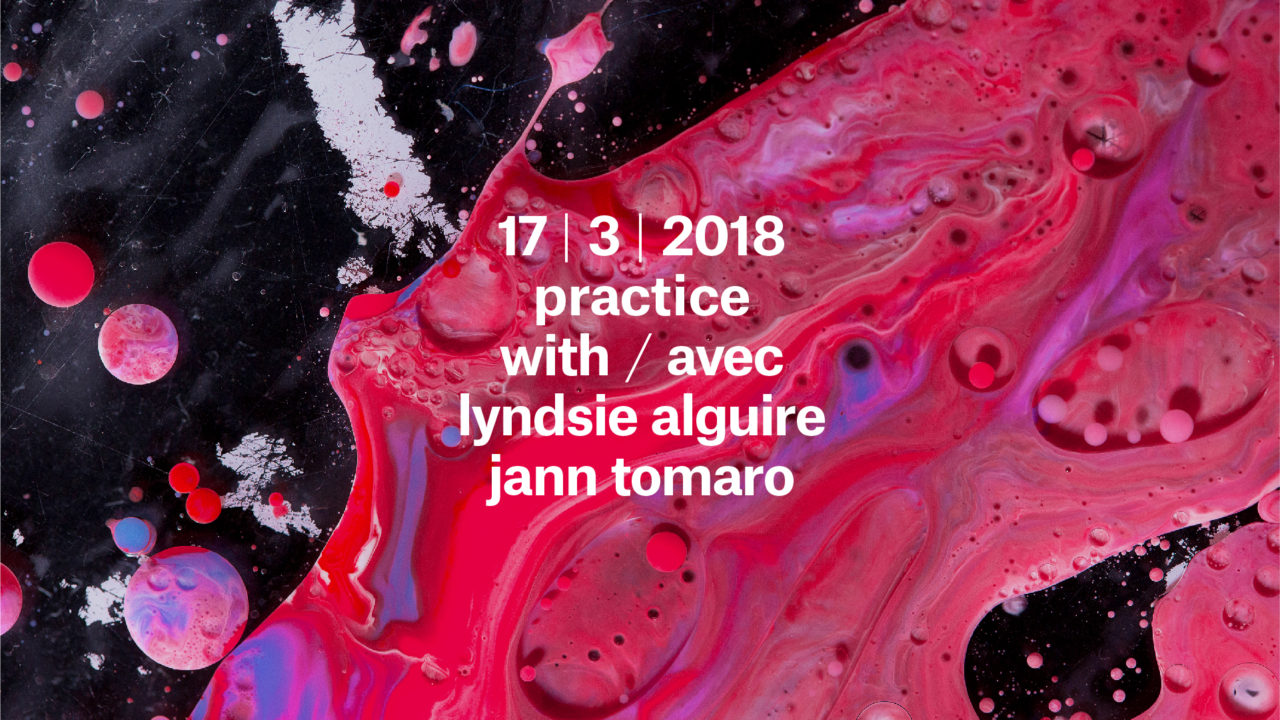 A soft decomposition, of lucid to aeriform.
Ethereal sound artist Lyndsie Alguire begins this set in active listening and shifts into the passive. A meditation on relatedness, Alguire collages tones with synth and voice, slowing building until the individual components are no longer distinct. In this aural transformation the discretely illuminated blend and become indistinguishable from the whole. Alguire explores the transition from shedding light on the singular to a radiancy in which the edges of the light bend into the atmosphere.
As beings in progress we are partially defined as well as open and changing, and this work speaks to the interstitial. the space where our particular frequencies share a responsiveness to our setting.
About Practice
Practice is an investigation of the capability of sound to induce different transcendental states of awareness and being. Through a series of noise and ambient sets, practice explores the experiential application of theories underpinning the transformational properties of sound, such as cymatics, music therapy, sound healing, brain entrainment, and binaural-beat perception.
Each session features a different artist, who, informed by their own knowledge of sound, creates a immersive set intended to bend consciousness. Listeners are encouraged to embrace a receptive, meditative attitude during sets.
We don't mind if you're new or old to noise or meditation. If you're curious to be engaged, to open yourself to new experiences and to hear some noise, then join us.
We have yoga mats available to use and participants are invited to bring their own sitting paraphernalia if they please.