Stories from Tomboy Survival Guide by Ivan Coyote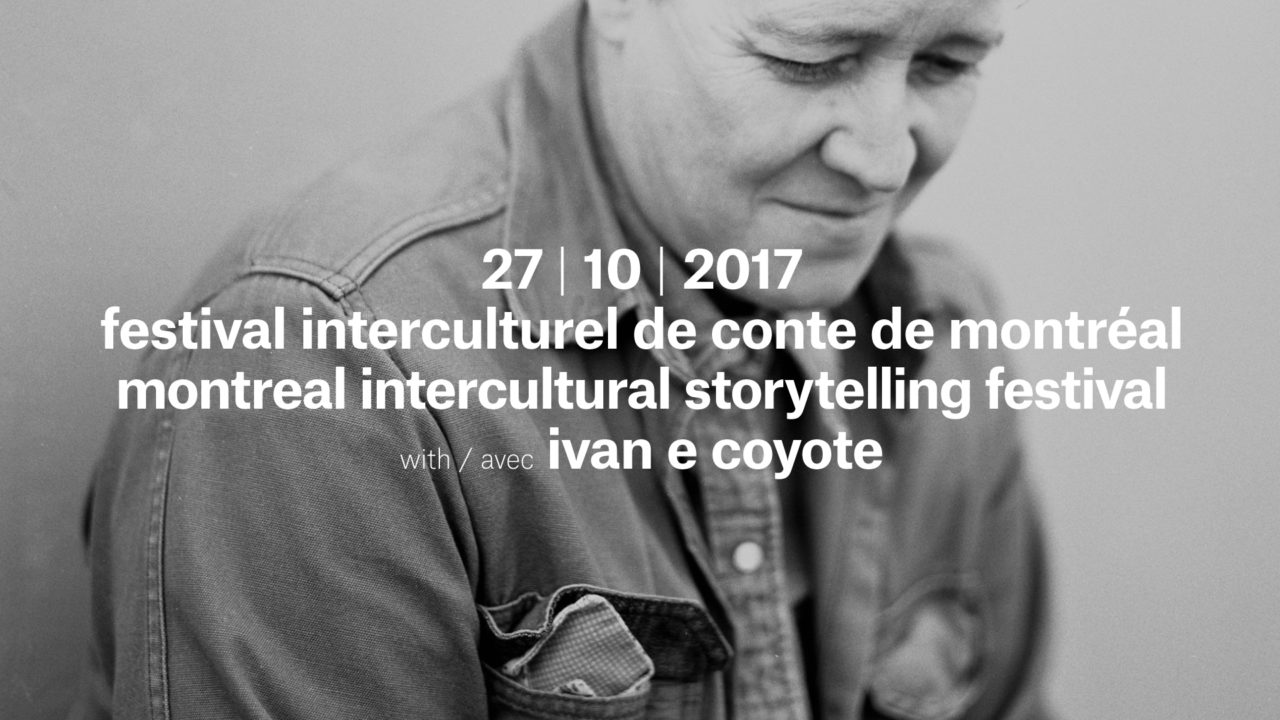 Stories from Tomboy Survival Guide by Ivan Coyote
Tomboy Survival Guide is a show for misfits and boy-girls and butches and lady mechanics. The stories are inspired by nelly boys and drama queens and anyone who ever put the camp in camping. Writer and storyteller Ivan Coyote has been sending literary missives from the sparkling murky moat waters that separate the gender walls we have built our world's castles upon for two decades and 11 books now. Part hymn, part howl and part homage to the bent but the beautiful, the scarred but still sacred. Blending story, survival and swagger to call all the tomboys to the round table to plot the downfall of the gender binary.
BIO
Ivan Coyote is the author of eleven books, the creator of four short films, six full-length live shows, and three albums that combine storytelling with music. Ivan is a seasoned stage performer and long-time road dog, and over the last two decades has become an audience favourite at storytelling, writer's, film, poetry, and folk music festivals from Anchorage to Amsterdam and Australia.
The Globe and Mail newspaper called Coyote "a natural-born storyteller" and the Ottawa Xpress once said that "Coyote is to Canadian literature what kd lang is to country music: a beautifully odd fixture."
Ivan often grapples with the complex and intensely personal issues of gender identity in their work, as well as topics such as family, class, social justice and queer liberation, but always with a generous heart, a quick wit, and the nuanced and finely-honed timing of a gifted raconteur. Ivan's stories remind of us of our own fallible and imperfect humanity while at the same time inspiring us to change the world.
Ivan's 11th book, Tomboy Survival Guide, was released in the fall of 2016 with Arsenal Pulp Press. Tomboy Survival Guide was named an American Library Association Stonewall Honour Book in 2016, and this fall Ivan will be given an Honorary Doctorate of Laws at Simon Fraser University for their writing and activism.
The Montreal Intercultural Storytelling Festival celebrates the power of story
The Montreal Intercultural Storytelling Festival, which will take place October 20 to 29, 2017, asserts the relevance of this ancient art form to the 21st century and offers for its 14th edition a powerful and diversified program that explores contemporary issues to better speak to today's audiences of all ages and origins.
More than 70 events and 75 artists will offer shows in forty venues in the city, exploring, interpreting and reinventing the great oral tradition in many different ways. Some artists will offer storytelling in its purest form, sharing stories from their various cultural traditions, while others find inspiration in literature and theatre, offering for instance stories inspired by Shakespeare, the Greek myth of Antigone or the writings of contemporary Martiniquais writer Patrick Chamoiseau. "This year, the Festival is offering modern stories that explore such contemporary issues as consumerism, LGBTQ realities and social injustice" says artistic director Stéphanie Bénéteau.
The Festival, which offers 11 events in English this year, launches the festivities with an exceptional evening on October 21 at the Maison de la culture Notre-Dame-de-Grâce entitled In the Eye of the Storm: Stories for a Broken World, which explores the power of storytelling in a fragmented world. The evening features internationally acclaimed storyteller and world music artist TUUP, of Guyanese descent now living in London. TUUP will also present The King and the Corpse, a modern retelling of a classic Indian enigma tale. As part of the LGBTQ theme, author, poet and storyteller Ivan Coyote explores the transgender experience in two powerful pieces presented at La Sala Rossa and Never Apart, and Jeffrey Canton presents Tales From an All-Canadian Queer Childhood. This year the Festival also partners with Confabulation, Montreal's all-true storytelling series, to offer a unique evening of true stories called (Be) longing: Stories From the Outside, Looking In at the Phi Centre.
Several events for children and their families are also on the program, including See the Jaguar: Stories from the Rainforest at the Centaur Theatre and Mouth Open, Story Fall out at the Jewish Public Library.
The Montreal Intercultural Storytelling Festival presents a program that bears witness to the power of storytelling in the modern world and the relevance of this art form to modern audiences.
www.festival-conte.qc.ca
doors 6pm