Terra Sapiens: Dialogues for Change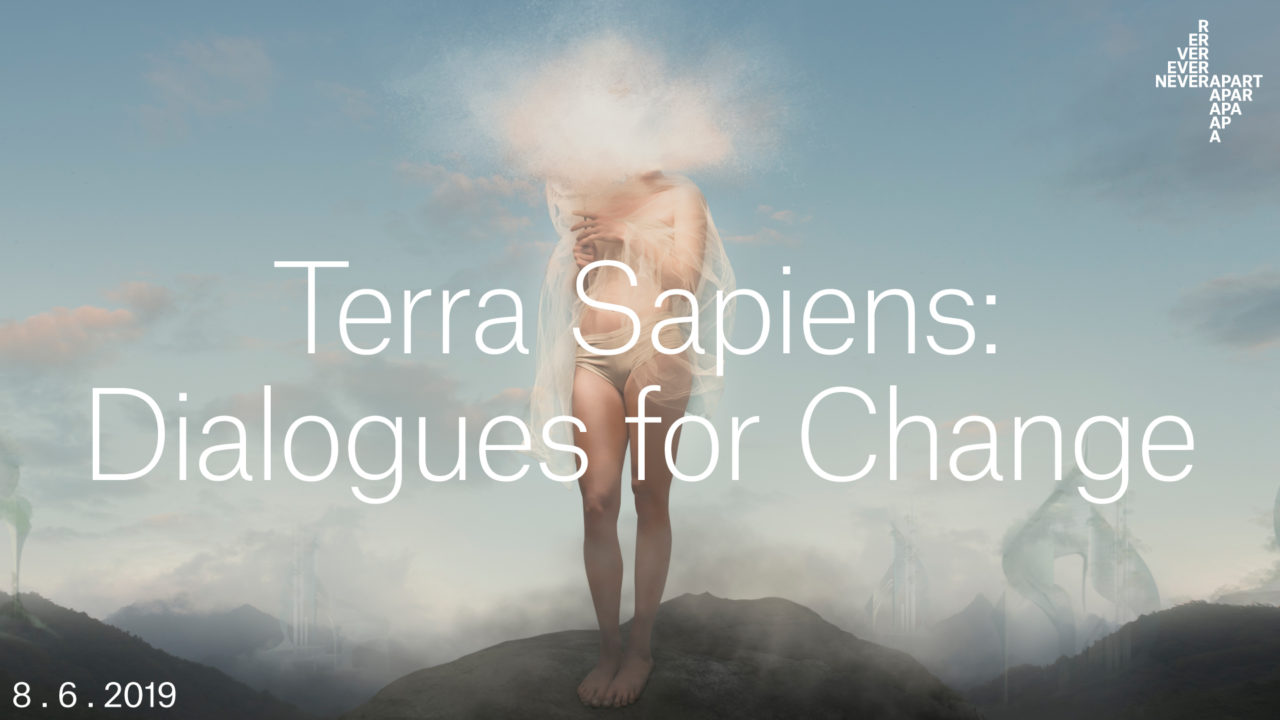 FR SUIVRA
We invite you to a guided walk through of the "Terra Sapiens: Art for Environmental Regeneration" exhibition, with the artists, creative producers and, thinkers explaining the work, and their manifesto of creating for impact.
Immersed in the art meets science installations of Homo Naturans, Rewilding and Forest of Regeneration, a symbiotic circle of community, involved in human and planetary health, will explore design and creation processes of visual storytelling , acoustic ecology environmental soundscapes , eco spatial designs, the power of tech and purposeful philanthropy as powerful tools for engaging collaborative efforts towards positive and impactful futures.
Sparking inspiration will be the universal principles that Terra Sapiens puts forward through the spoken word texts from leading scientists contributing to global climate change studies, in INCEPTION.
Terra Sapiens: Dialogues for Change
Feat.
Dax Dasilva – Founder & CEO Lightspeed & Never Apart / Author, Age of Union
Damian Siqueiros Photographer – Principal Creator and Curator
Tara Baswani, LembasWorks – Original Score / Creative Director & Producer
Rémi Lemieux, LembasWorks – Executive Producer / Executive Eco-Spatial Designer
Never Apart – Hosts / Co Sponsors
With gratitude to
Contributing Scientists: David Grinspoon, Elena Bennett, Ciara RH, Marianne Falardeau-Côté, Karina Benessaiah
The #TerraSapiensCollective
Michael Venus & Never Apart
Event Timing:
2 – 3.30pm- FREE EVENT