Virtual Tour: City Wanders / Habitat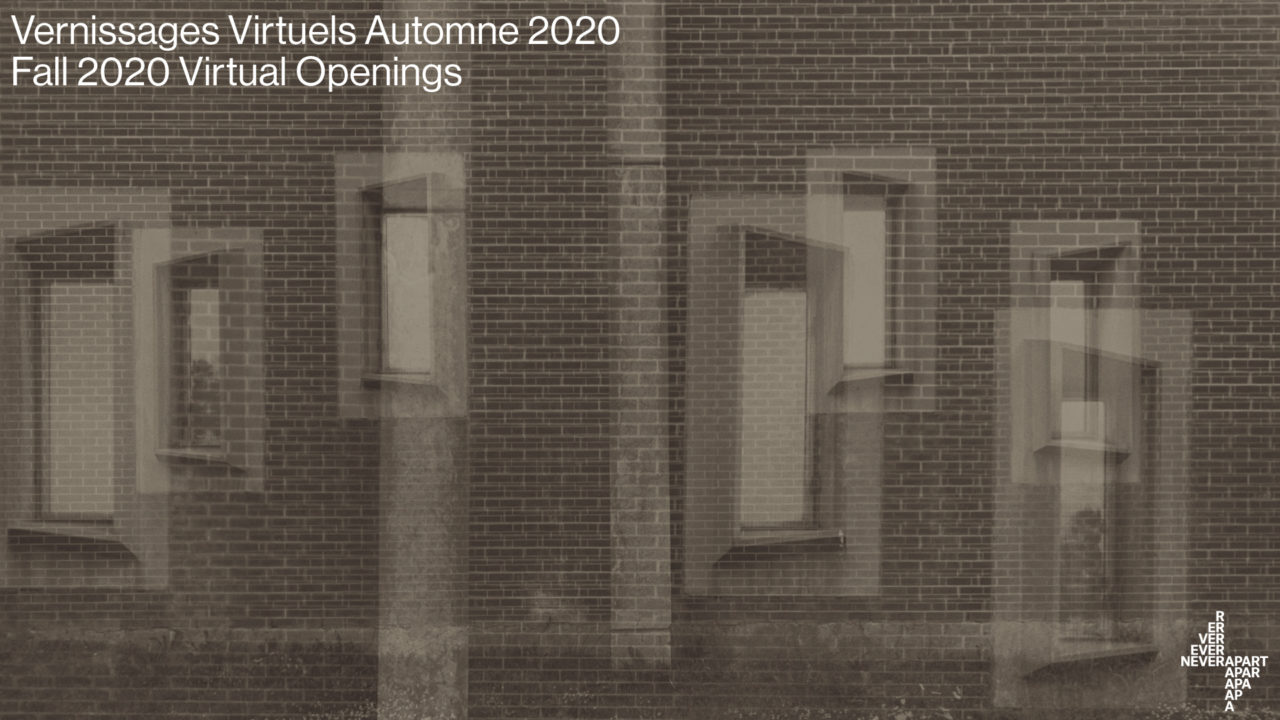 Never Apart launches its fall 2020 exhibitions in the form of virtual tours every Thursday at 6 p.m. from October 15 to November 5.
The link to each virtual opening will be shared across Never Apart's social media. We hope to reopen on October 31 for in-person visits (this date may change depending on official public health announcements).
EXHIBITION
This exhibition presents two ongoing series. City Wanders is a monochrome collection created from photographs taken of Montreal, with multiple exposure and composition to create alternative perspectives of the city. ​Habitat embodies a study of movement and interaction between humans and the urban environment. Captured outdoors, these portraits were created in collaboration with Sara Deull, multidisciplinary circus artist.
www.neverapart.com/exhibitions/city-wanders-habitat/
More info about the Fall exhibitions:
www.neverapart.com/exhibitions
LAND ACKNOWLEDGEMENT
We would like to acknowledge that Never Apart is located on unceded Indigenous lands belonging to the Kanien'kehá:ka, Wendat and Haudenosaunee Nations (Source: https://native-land.ca/), who are the custodians of the lands and waters on which we gather. Tiohtiá:ke/Montreal is historically known as a gathering place for many First Nations. Today, it is home to a diverse population of Indigenous and other peoples. We respect the continued connections with the past, present and future in our ongoing relationships with Indigenous and other peoples within the Tiohtiá:ke/Montreal community, and are thankful that we are able to create, collaborate, play, and work here.