Virtual Tour : HOUSE OF PRIDE ★ BALLROOM BOUDOIR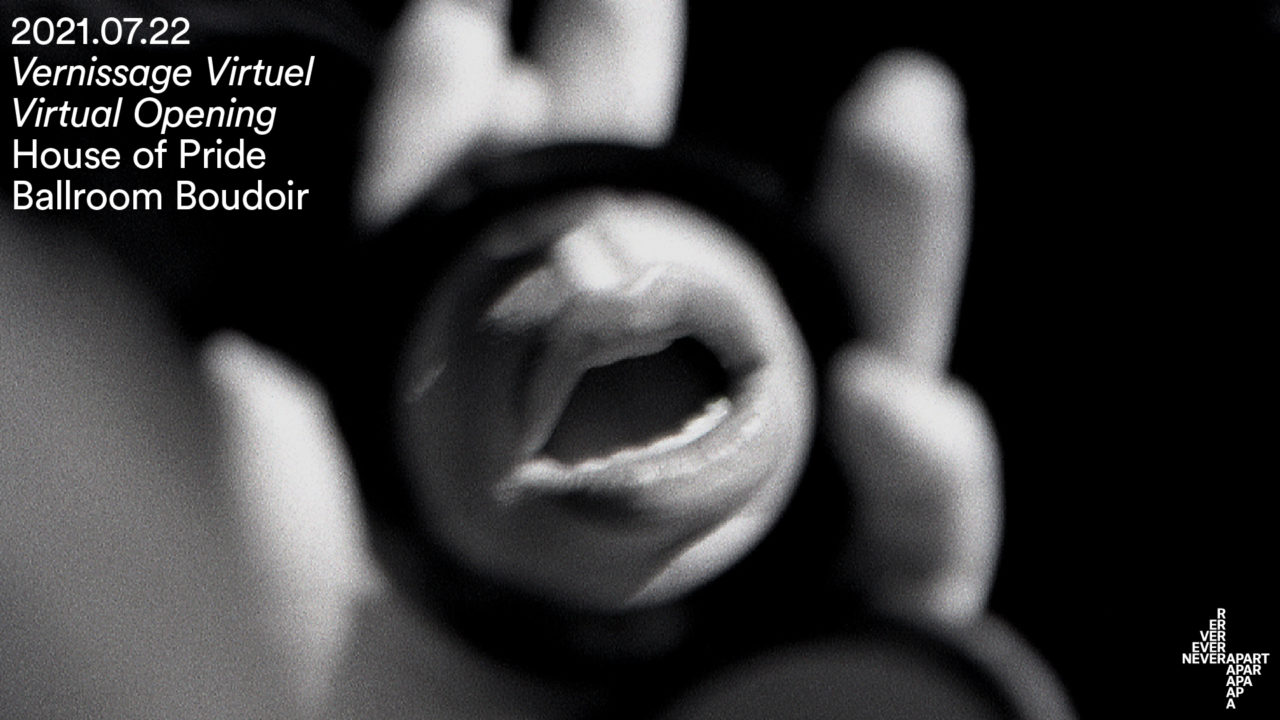 Never Apart launches its Summer 2021 exhibitions in the form of virtual tours every Thursday at 6 p.m. from July 8 to July 29. The link to each virtual opening will be shared across Never Apart's social media.
EXHIBITION
HOUSE OF PRIDE ★ BALLROOM BOUDOIR
A long, long time ago in a distant galaxy—part of the Rainbow Multiverse—there was a
queer family made up of six non-binary Queens called 'House Of Pride'…
House of Pride, a Montréal art collective comprised of artists Jacques Besner (Jackie Jet), Martha Carter (Marta Marta), Joffrey Dumas (Frigid), Stephen Hues (LaReign), Kiet Ha and Garth Johnson (Gartina J.) – rocked Canadian stages and beyond in the '90s, rousing audiences with their dynamic choreographies, fabulous costumes, poignant monologues, original songs and projected visuals while delivering a hopeful message of love, unity, and peace.
House of Pride ★ Ballroom Boudoir, features photography by LaReign, taking you behind the scenes to experience the collective's innovative work. Larger than life, gender bending, ground-breaking, outrageous, legendary, queer, feminine power!
https://www.neverapart.com/exhibitions/house-of-pride-★-ballroom-boudoir/
More info about the Summer exhibitions:
https://www.neverapart.com/exhibitions/
LAND ACKNOWLEDGEMENT
We would like to acknowledge that Never Apart is located on unceded Indigenous lands belonging to the Kanien'kehá:ka, Wendat and Haudenosaunee Nations (Source: https://native-land.ca/), who are the custodians of the lands and waters on which we gather. Tiohtiá:ke/Montreal is historically known as a gathering place for many First Nations. Today, it is home to a diverse population of Indigenous and other peoples. We respect the continued connections with the past, present and future in our ongoing relationships with Indigenous and other peoples within the Tiohtiá:ke/Montreal community, and are thankful that we are able to create, collaborate, play, and work here.