Virtual Tour : Revelations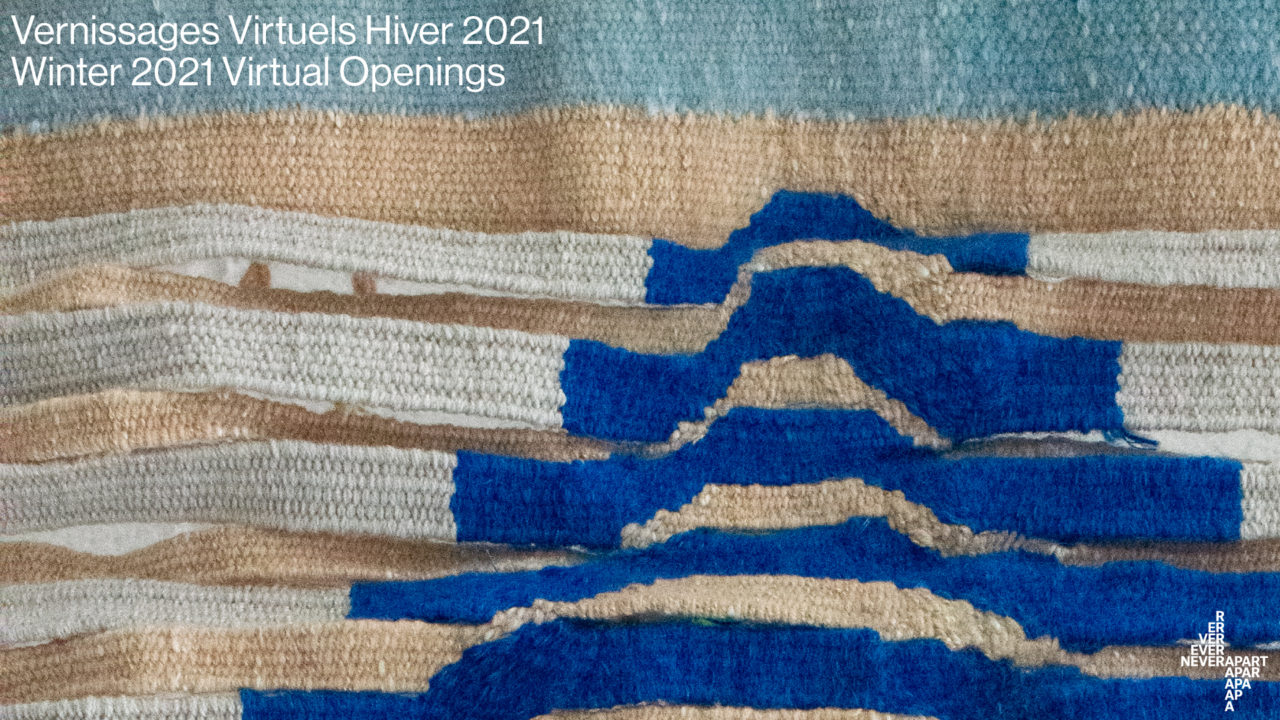 Never Apart launches its winter 2021 exhibitions in the form of virtual tours every Thursday at 6 p.m. from January 21 to February 11.
The link to each virtual opening will be shared across Never Apart's social media.
EXHIBITION
REVELATIONS
Stina Baudin
Stina's work primarily centers around African and Caribbean histories, and mythologies, along with architectural forms. Using textiles as a framework, her interest lies in investigating and weaving ancestral relationships between fiber and form.
In Revelations, Stina revisits and reclaims the beauty found in Black culture. Both the sport of basketball, and African hairstyles have gained popularity via Black representation. The traditional coils of hair wrapped to mimic water, reveal Black people's indispensable role in the creation of popular culture.
https://www.neverapart.com/exhibitions/revelations/
More info about the Winter exhibitions:
https://www.neverapart.com/exhibitions/
LAND ACKNOWLEDGEMENT
We would like to acknowledge that Never Apart is located on unceded Indigenous lands belonging to the Kanien'kehá:ka, Wendat and Haudenosaunee Nations (Source: https://native-land.ca/), who are the custodians of the lands and waters on which we gather. Tiohtiá:ke/Montreal is historically known as a gathering place for many First Nations. Today, it is home to a diverse population of Indigenous and other peoples. We respect the continued connections with the past, present and future in our ongoing relationships with Indigenous and other peoples within the Tiohtiá:ke/Montreal community, and are thankful that we are able to create, collaborate, play, and work here.