Virtual Tour : Yannis Davy Guibinga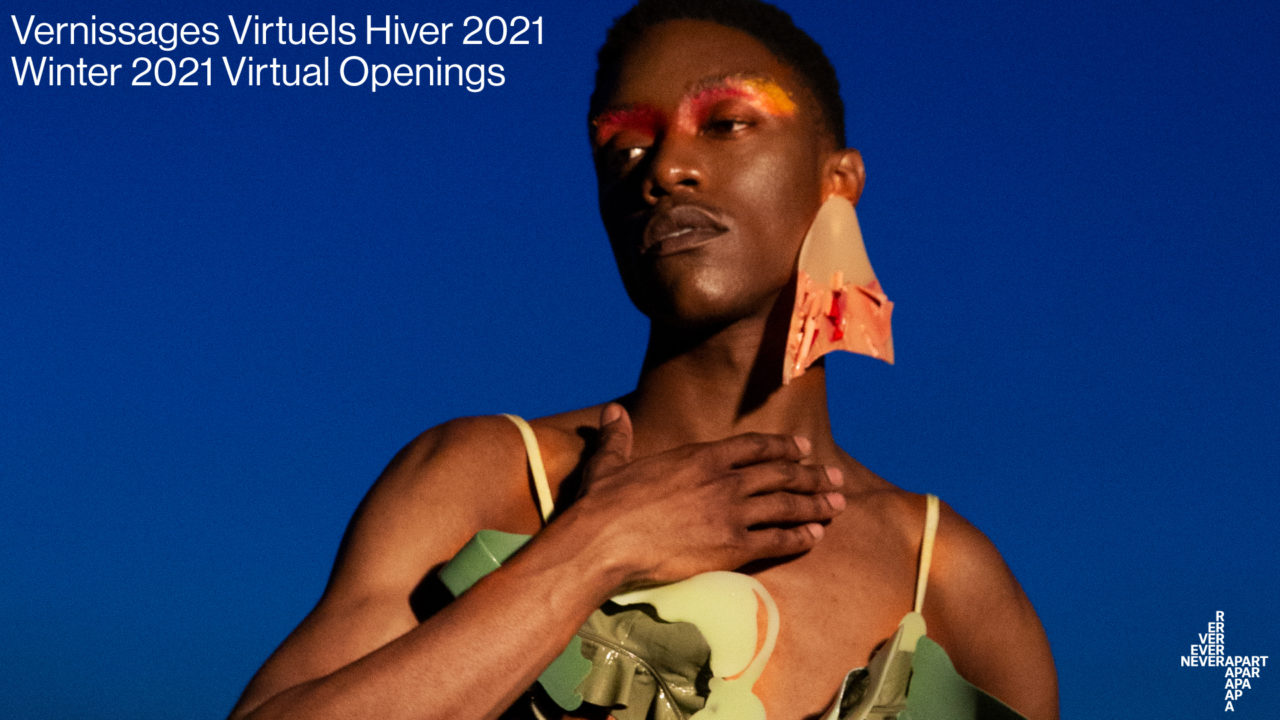 Never Apart launches its winter 2021 exhibitions in the form of virtual tours every Thursday at 6 p.m. from January 21 to February 11. The link to each virtual opening will be shared across Never Apart's social media.
EXHIBITION
Yannis Davy Guibinga
presented by Massimadi and Nigra Iuventa
Boy Wives & Female Husbands
"Boy Wives and Female Husbands" explores the trans and non-binary communities that have existed across the African continent. This series seeks to examine the place these individuals held in their societies and the manners in which they expressed their genders beyond the binary system. Past and present are brought together in this collection to promote positive change by inspiring reflection on how these same communities are currently treated on the African continent and around the world.
Silicone Sunset & Eclectic Identity
"Silicone Sunset" and "Eclectic Identity" are the result of a collaboration between the artist and Montreal designer Olivia Bretheau. Both collections explore the notions of masculinity and femininity through fashion design. In these series, we seek to provide current and future generations with greater fluidity in their identity construction.
2050
"2050" strives to imagine what black women might look like in the future. By exploring issues of identity, femininity and beauty through a futuristic lens, 2050 is a series aimed at showing viewers that black beauty remains timeless.
https://www.neverapart.com/exhibitions/boy-wives-female-husbands-silicone-sunset-eclectic-identity-2050
More info about the Winter exhibitions:
https://www.neverapart.com/exhibitions/
LAND ACKNOWLEDGEMENT
We would like to acknowledge that Never Apart is located on unceded Indigenous lands belonging to the Kanien'kehá:ka, Wendat and Haudenosaunee Nations (Source: https://native-land.ca/), who are the custodians of the lands and waters on which we gather. Tiohtiá:ke/Montreal is historically known as a gathering place for many First Nations. Today, it is home to a diverse population of Indigenous and other peoples. We respect the continued connections with the past, present and future in our ongoing relationships with Indigenous and other peoples within the Tiohtiá:ke/Montreal community, and are thankful that we are able to create, collaborate, play, and work here.