MycoSymbiosis: William Padilla-Brown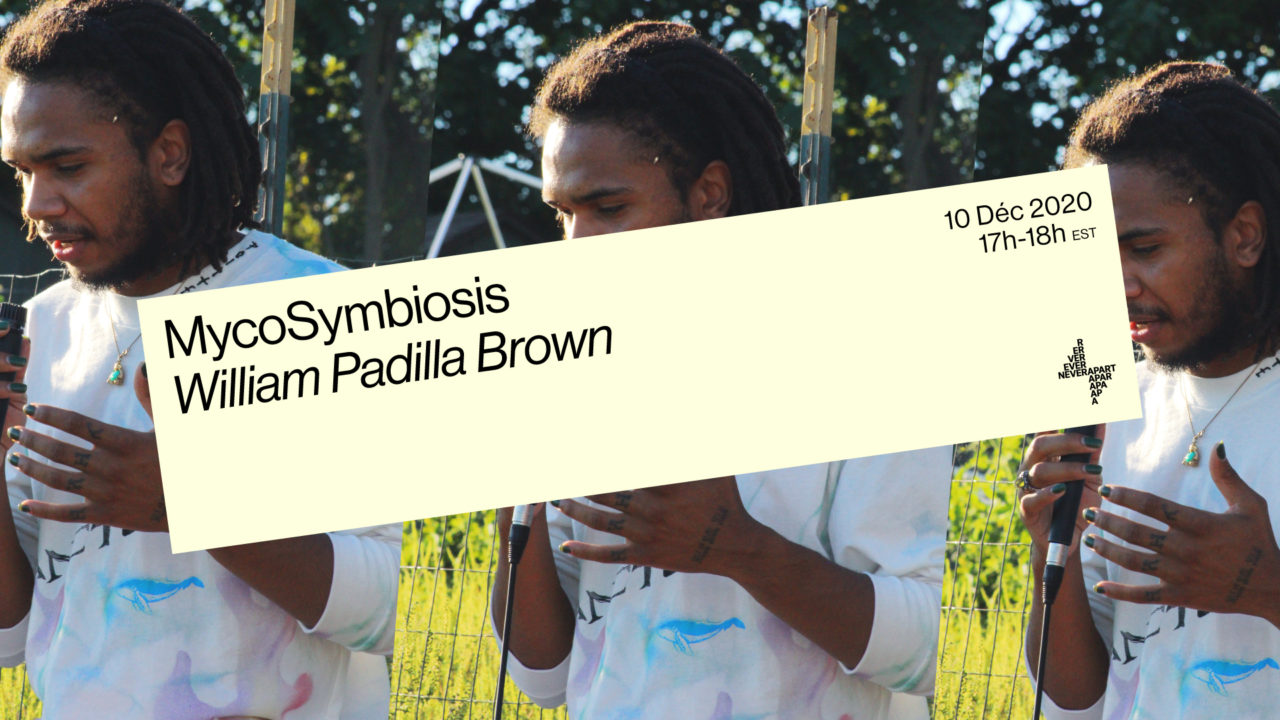 Never Apart continues its new online speaker series: Conversations in Environmental Justice. This series of lectures opens up a space to discuss ecology, plants and food, at the intersection of social and environmental justice.
For the last talk of the year, we speak with William Padilla-Brown, founder of MycoSymbiotics, social entrepreneur, citizen scientist, mycologist, musician and wearer of many other hats.
Homeostasis will not be achieved without symbiosis with local systems, both social and ecological. Fungi are ancient organisms that have learned to live in balance with their local systems. Developing a mutually beneficial association with local fungi will lead to incredible insights, medicine, food security, ecologically restoration, and much more. Follow my story into MycoSymbiosis and learn how you can achieve symbiosis with your local systems by working with and thinking like fungi!
About William Padilla-Brown
Founder of MycoSymbiotics, William Padilla-Brown is a social entrepreneur, citizen scientist, mycologist, amateur 'phychologist', urban shaman, writer, you-tube vlogger, contributing editor for Fungi mag, researcher, poet, and father. William holds Permaculture Design Certificates acquired through Susquehanna Permaculture and NGOZI. William is leading the country in the field of Cordyceps cultivation. William regularly teaches at mushrooms clubs around the country, festivals, Agricultural conferences, and more.
Land Acknowledgement
We would like to acknowledge that Never Apart is located on unceded Indigenous lands belonging to the Kanien'kehá:ka, Wendat and Haudenosaunee Nations (Source: https://native-land.ca/), who are the custodians of the lands and waters on which we gather. Tiohtiá:ke/Montreal is historically known as a gathering place for many First Nations. Today, it is home to a diverse population of Indigenous and other peoples. We respect the continued connections with the past, present and future in our ongoing relationships with Indigenous and other peoples within the Tiohtiá:ke/Montreal community, and are thankful that we are able to create, collaborate, play, and work here.