NVA x Florafone Workshop: DIY Releases and Distribution (Cancelled)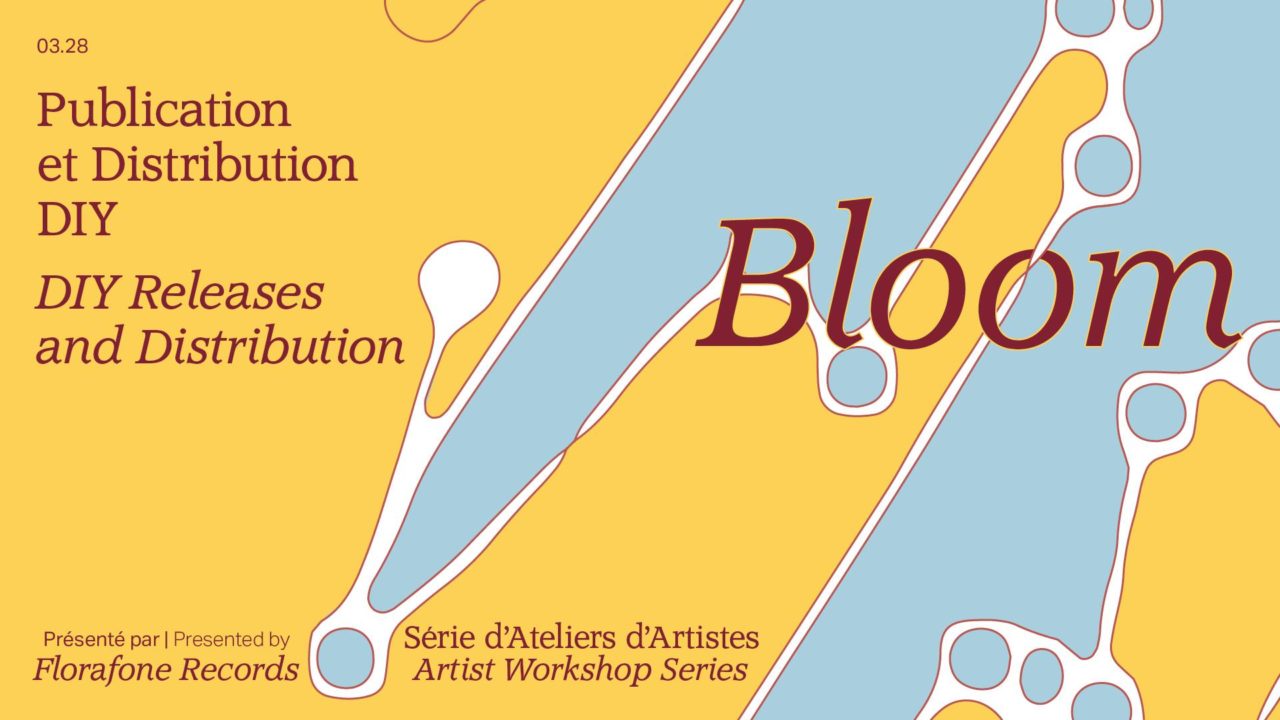 Florafone Records and Never Apart presents "Bloom" ~ series of workshops to benefit Montreal independent music community and share knowledge related to the music business and the life of a musician by providing access to experts in their fields.
DIY Releases and Distribution 
Without a team, it can be difficult to know how to present your recorded music to the world. We hope to provide a clear picture of what a well-planned release looks like, how to create a plan and strategize, how to find a distributor that is right for your project, and working with rights management and getting the most out of SOCAN.
→ Learn how to create a releaseplan and strategy
→ Find an appropriate distributorfor your project
→ Rights management
→ Getting the most out of SOCAN
A conversation with..
MICHAEL SAYEGH – Manager of Busty and the Bass, Lighter Than Air management
ROLAND BROERE – Manager of Braids, Yukon Blonde
MATTHEW "MATTHEWDAVID" MCQUEEN – Artist and Founder of Leaving Records
Full Series Pass ~ $40
Single Workshop Pass ~ $15 advance/$20 door