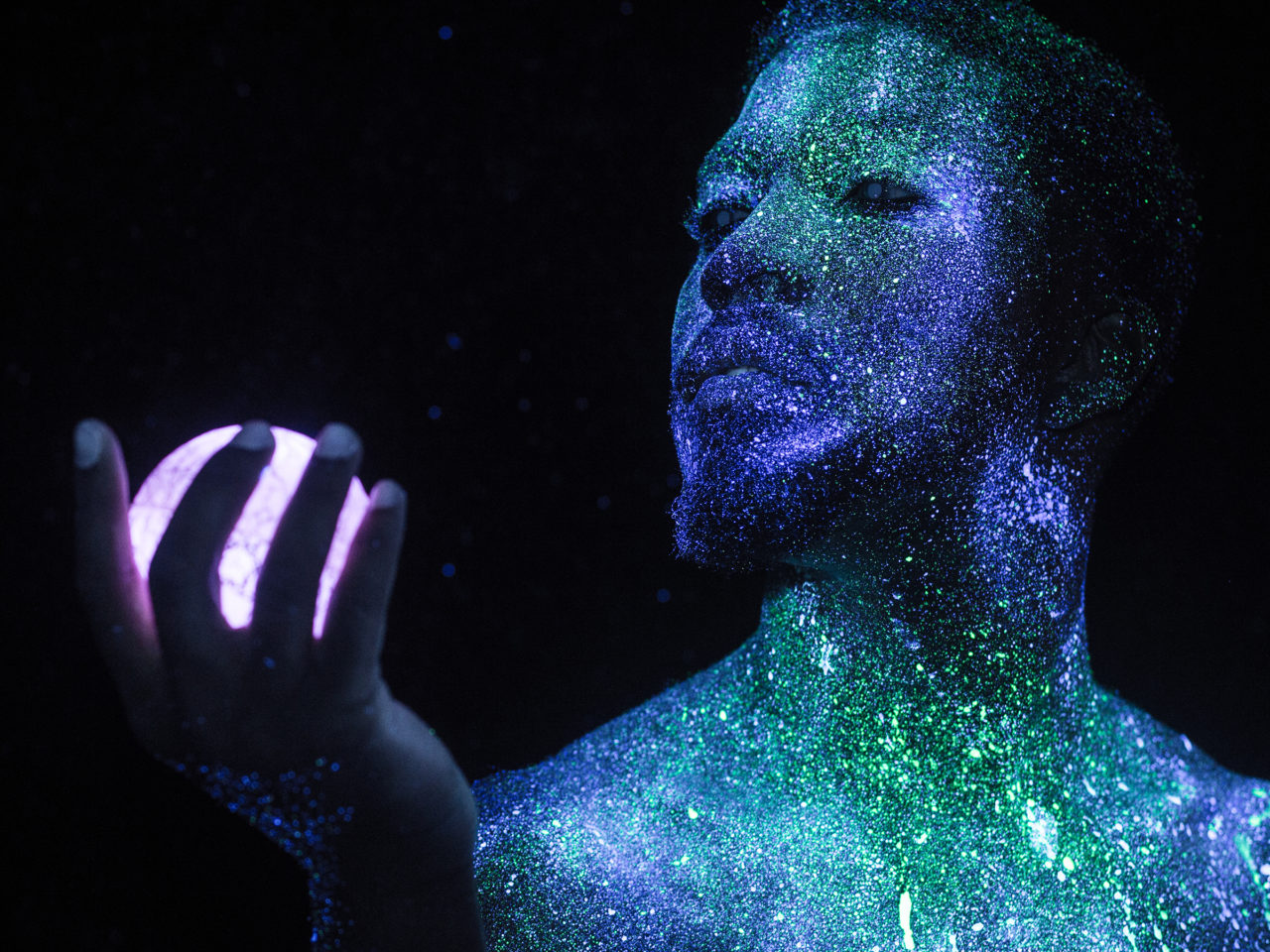 Infinite Essence is artist Mikael Owunna's exploration of the connections between the black body, the cosmos, universe and the eternal in the face of a world that works to annihilate the black body every single day.
Through this series he meditates on this balance between the real and surreal. Between what we think we know and who we actually are. There is so much more to us than meets the eye, and it transcends dimensions, space and time.
The origin of the series's name comes from a quote by Chinua Achebe discussing Odinani (traditional Igbo spirituality) and the concept of "chi." In his exploration of "chi" and seeking to define it for a contemporary audience – Achebe found more questions than answers. But in his exploration, one line in particular stood out:
"Or is chi an infinitesimal manifestation of Chukwu's infinite essence given to each of us separately and uniquely, a single ray from the sun's boundless radiance?"
Similarly, Owunna has started this series with more questions than answers. But with each click of my camera working to decipher a bit more of the puzzle of the eternal blessings we have as manifestations of something far greater than ourselves and physical beings.