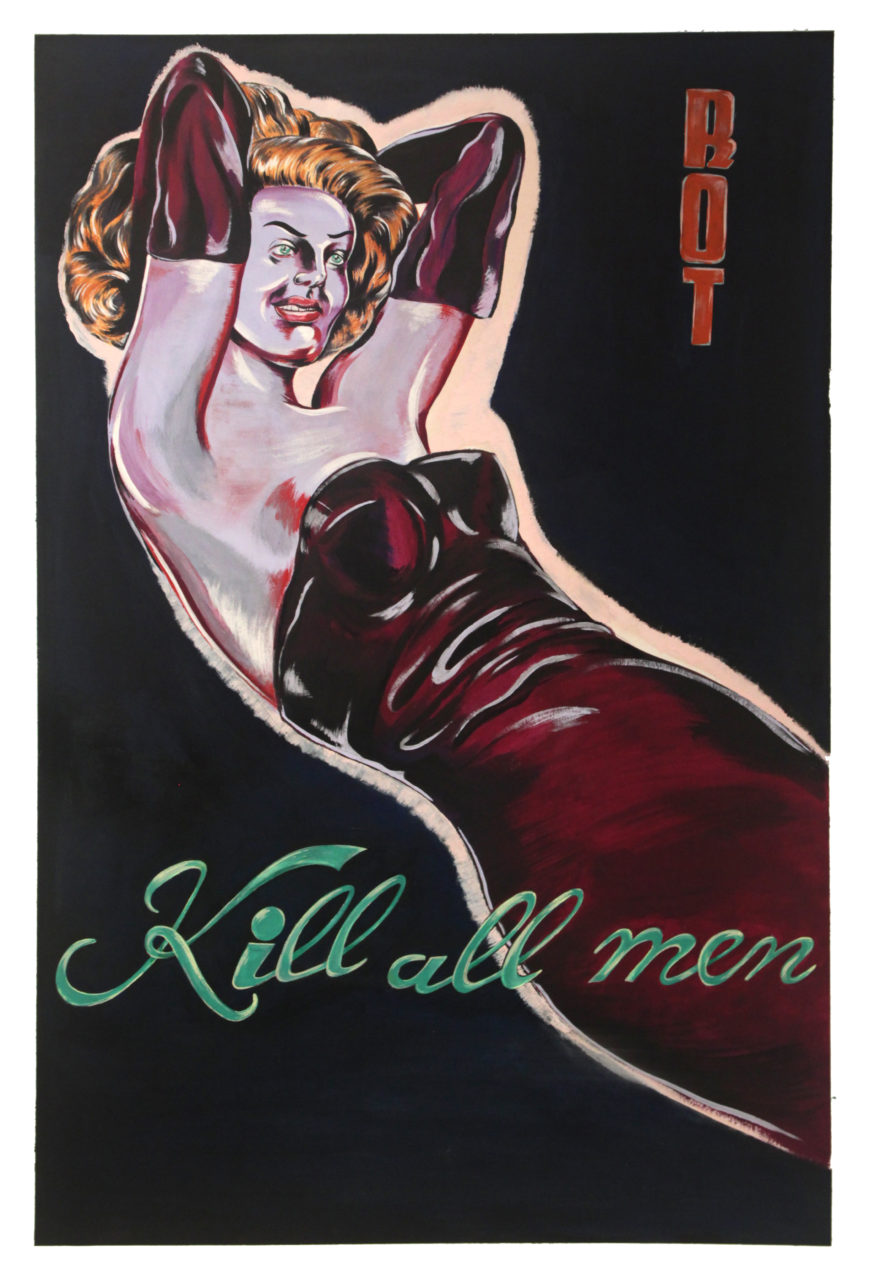 This body of work is based on the compositions of Film Noir posters and the themes that these films exhibit.
'Noir Paintings' is a subversion of the 1940's-1950's world the original posters inhabit. The scenes are reframed and scrutinized through a queer lens. In a distorted and nebulous fusion, the artist painted his own desires, struggles, and secrets into the source material.
Consider the contrast of these films' bold and vibrant posters to the black and white stories they advertised. This disingenuous sleight is a disruption between the work and its audience. Yet it is a misdirection that is understood by the audience, who are fully aware the film's hand-painted poster isn't a direct reflection of the film it's publicizing. The films are sensationalized, and all of their raw, provocative elements are amplified. This series amplifies this further, while removing the advertising element. These paintings aren't promoting anything. There is no film anymore, and all of the actors are dissolved into grotesque caricatures of the era.
On display are the base thematics at play within the Noir genre: loose morals, revenge and betrayal, greed, love, mortality. The series is on a spectrum—while some paintings only reference the poster's compositional elements, others consider these themes and their characters more closely.