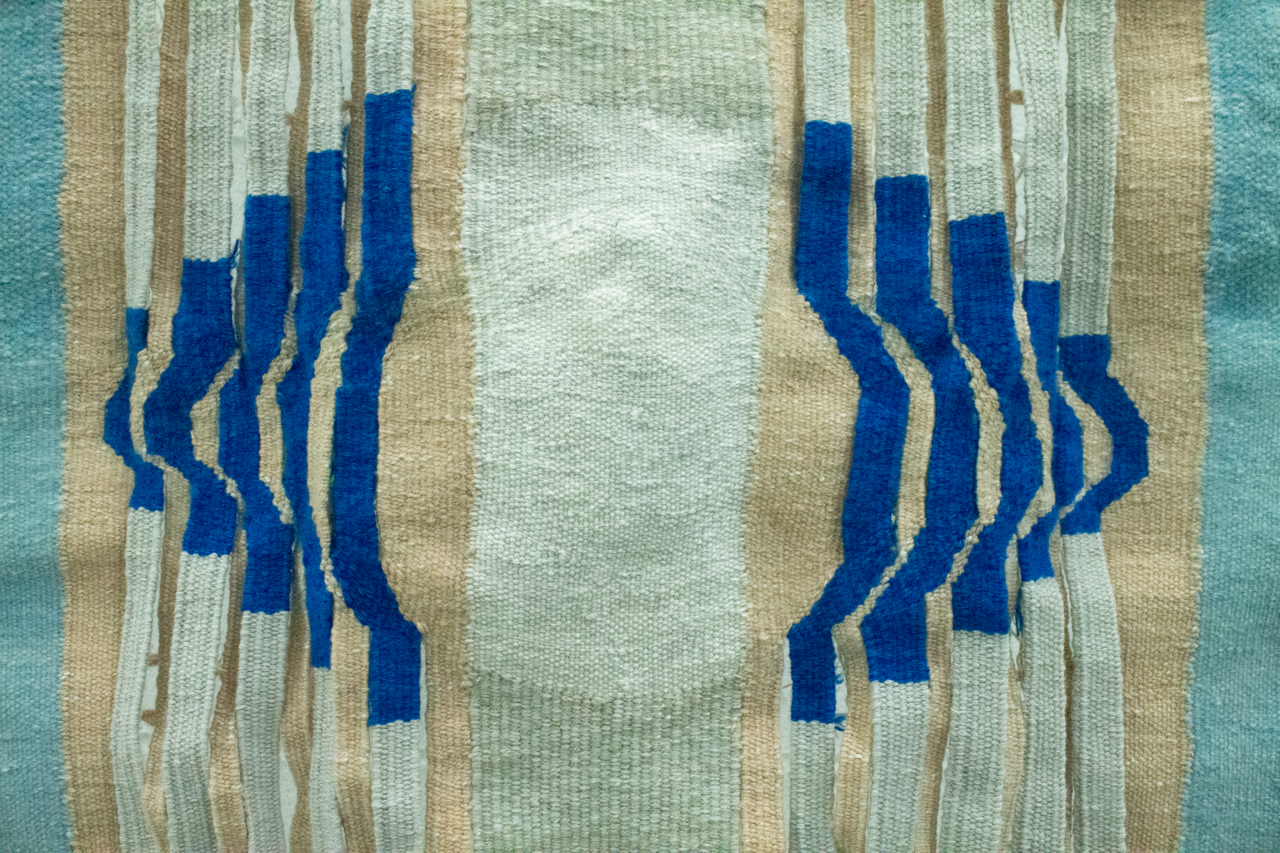 Stina's work primarily centers around African and Caribbean histories, and mythologies, along with architectural forms. Using textiles as a framework, her interest lies in investigating and weaving ancestral relationships between fiber and form.
In Revelations, Stina revisits and reclaims the beauty found in Black culture. Both the sport of basketball, and African hairstyles have gained popularity via Black representation. The traditional coils of hair wrapped to mimic water, reveal Black people's indispensable role in the creation of popular culture.
Virtual opening Thursday January 21st at 6pm EST on Never Apart's social media (Facebook, Instagram, Twitter).
Enter the virtual viewing room: