Shaping the Past / Inscribing in the Present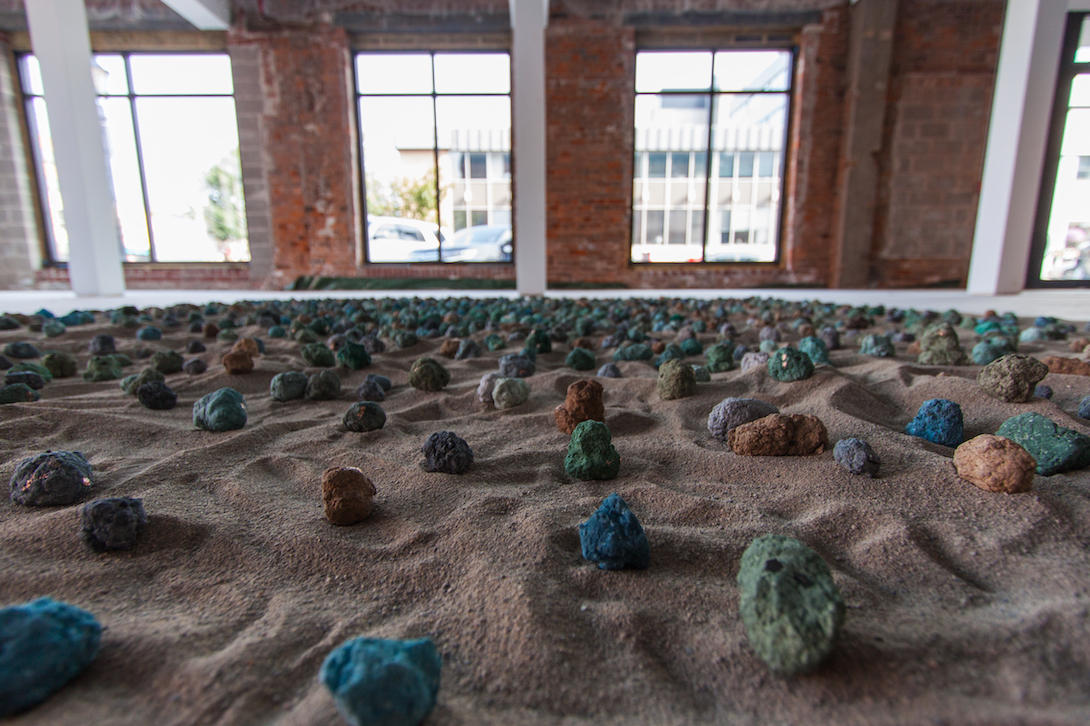 Shaping the Past is a partnership of the Goethe-Institut North America, Monument Lab, and the Bundeszentrale für politische Bildung (Federal Agency for Civic Education). The project connects to the activist and artistic work of local, national, and transnational movements as a reflection of memory culture and discusses new perspectives on forms of memory.
Shaping the Past is a platform for transnational memory culture at the intersection of art, history, and justice. Based around the Monument Lab Fellows program, the exhibition features artists, activists, and collectives from North America and Germany whose work broadens understandings and illuminates ongoing memory interventions that reimagine civil society around the world. Shaping the Past draws together powerful local grassroots projects in order to build connections and patterns across borders that constitute a transnational memory culture at work to address systemic racism and sexism, social and economic exclusion, and legacies of colonial and state violence. The projects and exchanges between participants offer innovative and reparative models that highlight creative changemakers who are actively shaping the past and our paths forward. –Monument Lab
Goethe-Institut Montreal: https://www.goethe.de/ins/ca/en/kul/ges/stp.html
Project page on Goethe-Institut North-America:www.goethe.de/shapingthepast
Monument Lab:https://monumentlab.com/
Bundeszentrale für politische Bildung: https://www.bpb.de/veranstaltungen/dokumentation/318389/shaping-the-past-gestaltung-der-vergangenheit-town-hall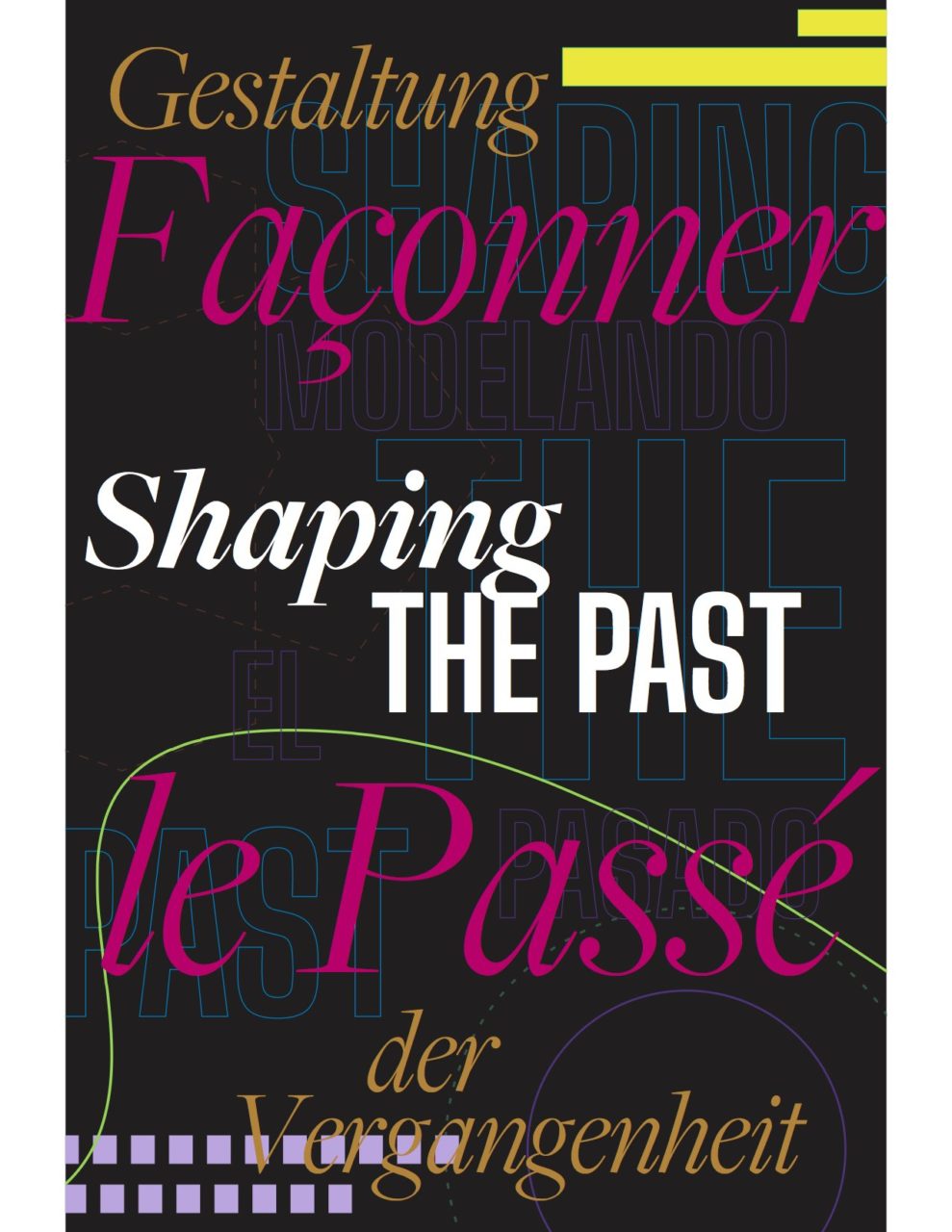 Inscribing in the Present
Karen Tam: blue ocean dark sky night heart — carnage
Moridja Kitenge Banza: the map
Curator: Diane Gistal for Nigra Iuventa
Nigra Iuventa, a Montreal-based organization that celebrates African and Afrodescendant culture through visual and media arts, presents Inscribing in the Present, the Canadian component in dialogue with transnational project Shaping the Past. Inscribing in the Present critically reflects on the power of commemorative communities.
Artist Moridja Kitenge Banza blurs the boundaries between his story and official history, individual memory and collective memory, by questioning his presence and his inscription on the territory, and by disrupting traditional cartographies.
In her installation, Karen Tam — whose research focuses on different forms of construction and representation of cultural identity —unearths a multitude of buried narratives revealed through relics.
Despite their different backgrounds, the two artists enter into a remarkable dialogue and perform an act that is as poetic as it is political: they inscribe their past in our present, reminding us that history can also be carried by those who commemorate it.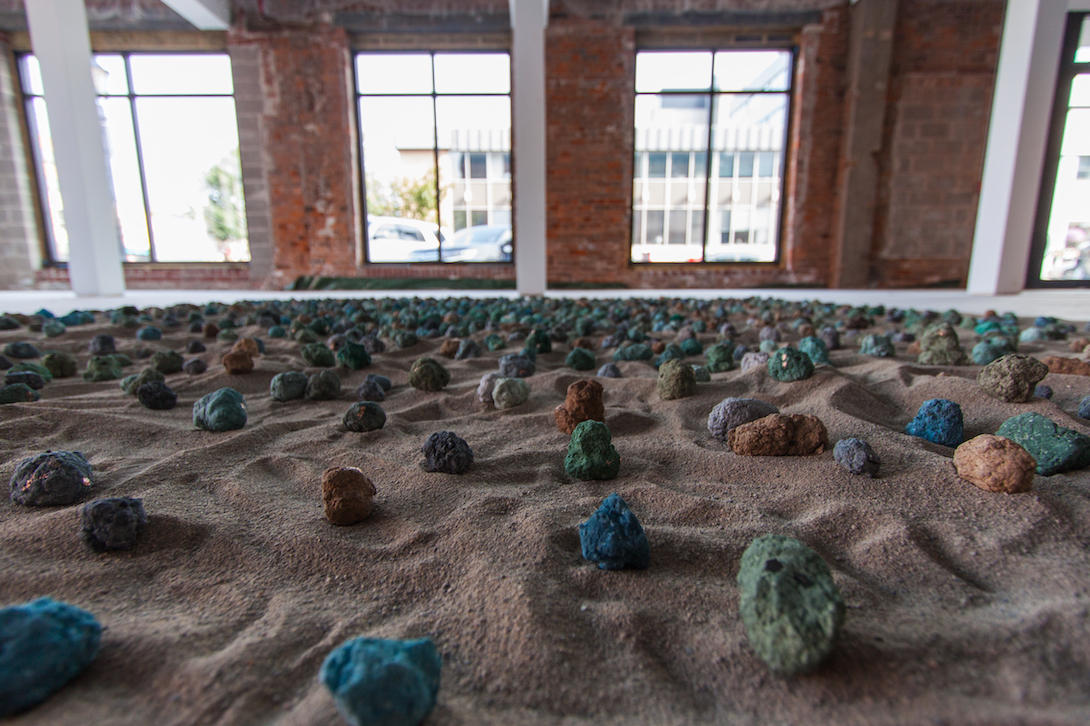 Karen Tam 譚嘉文
Karen Tam is a Montreal-based artist whose research focuses on the constructions and imaginations of "ethnic" spaces through installations, sculptures, textiles, and drawing. Since 2000, she has exhibited her work and participated in residencies in North America, Europe, including Victoria and Alberta Museum (UK), He Xiangning Art Museum (China), Montreal Museum of Fine Arts (Canada) and Deutsche Börse Residency at the Frankfurter Kunstverein (Germany). She has received grants and fellowships from the Canada Council for the Arts, Conseil des arts et des lettres du Québec, and Social Sciences and Humanities Research Council of Canada. She was a finalist for the Prix Louis-Comtois in 2017, a finalist for the Prix en art actuel from the Musée national des beaux-arts de Québec in 2016, and long-listed for the 2010 and 2016 Sobey Art Awards.
Karen Tam holds an MFA in Sculpture from the School of the Art Institute of Chicago and a PhD in Cultural Studies (Goldsmiths, University of London). Her work is exhibited in museums and corporate collections such as the Irish Museum of Modern Art, Montreal Museum of Fine Arts, Musée d'art contemporain de Montréal Hydro-Québec Art Collection, Collection, Royal Bank of Canada, Microsoft Art Collection, and in private collections in Canada, the United States and the United Kingdom. She is represented by Galerie Hugues Charbonneau in Montreal.
blue ocean dark sky night heart — carnage 2018
Originally curated by the Confederation Centre for the Arts, for "Art in the Open PEI 2018" and as installed at Tweels Corner, 159 Great George St. (Charlottetown, Canada)
Materials: Paper pulp, shark teeth, manganese flakes, copperleaf, gouache, balloons
The ocean holds a fascination for me as one of the last frontiers for our imagination, a space for the exploration of the unknown, but also as a site for future underwater cities and communities, and as a natural resource to be protected and/or exploited further. This installation imagines a small section of the manganese nodule fields covering the ocean floor that were a cover for a 1970s CIA plot, and ones which will be exploited by deep-sea expeditions in the future global race to meet rising demand for key minerals. Each of my manganese 'rocks' made from shark teeth, manganese chips, copper flakes, clay, and paper pulp, represents one of the stories, depictions, and events related to the ocean that I came across while working on this piece, such as the 2004 Morecambe Bay cockling disaster in the UK that involved the drowning deaths of 21 Chinese illegal immigrant labourers.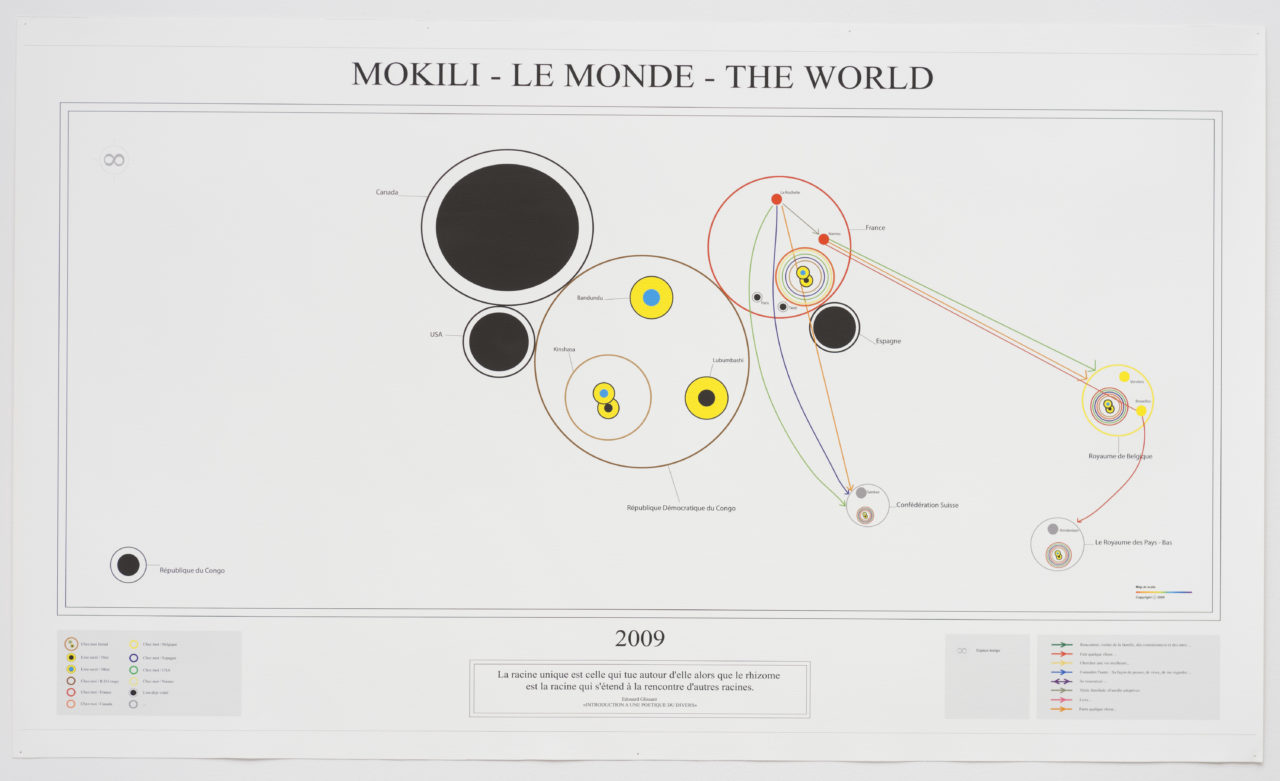 Moridja Kitenge Banza
Canadian Congolese aritst Moridja Kitenge Banza was born in Kinshasa in 1980 in the Democratic Republic of the Congo. He holds degrees from l'Académie des beaux-arts de Kinshasa, from l'École supérieure des beaux-arts de Nantes Métropole and from the Humanities and Social Sciences faculty of l'Université de La Rochelle. In 2010, he was awarded the first prize of the Biennale of Contemporary African Art, DAK'ART for his video Hymne à nous and his installation work De 1848 à nos jours. He received a Sobey Award in 2020. His work was part of exhibitions at the Musée Dauphinois (Grenoble, France), at the Museum of Contemporary Art (Rosklide, Danemark), at the Arndt Gallery and Ngbk (Berlin, Allemagne), at the Biennale Internationale de Casablanca (Casablanca, Maroc), at the Fondation Attijariwafa bank (Casablanca, Maroc), at the Fondation Blachère (Apt, France), at the Montreal Museum of Fine Arts (Montréal, Canada), at the Phi Foundation (Montréal, Canada) and at the Montreal Museum of Contemporary Art (Montréal, Canada). Art works by the artists were acquired by the Montreal Museum of Fine Arts, the Montreal Museum of Contemporary Art, the Musée national des beaux-arts du Québec, the National Gallery of Canada, the Art Gallery of Ontario (AGO) and multiple corporative art collections including BMO, la Caisse de dépôt et de placement du Québec and TD Bank Corporate Art Collection.
As a multidisciplinary artist, I express myself through painting, photography, video, drawing and installation.
My process is situated at the intersection of reality and fiction. Through this lens, I question the history, memory and identity of the places where I live or have lived in relation to the place I occupy in these localities. I intentionally confuse fact and fiction to problematize hegemonic narratives and create spaces where marginalized discourse could flourish. Drawing from past and present situations, I organize, assemble and trace figures, as would a land surveyor, by reappropriating the codes of cultural, political, social and economic representations. In so doing, I build my own tools to better invest the "other's" territory in order to enrich all the fields of research that inspire my practice.
Moridja Kitenge Banza The map
Série de 14 dessins sur tissu
2008-2018
Beginning in 2009, The Map is an ongoing, perpetually transforming project in which the artist questions his identity through the creation of personal world maps without borders, the artificial legacy of history. This poetic cartography is a reflection of Kitenge Banza's identity and transformation through the places he occupies within the world over time. Of his work, Kitenge Banza says: "This body of work tracks a topographical portrait of my life, symbolized by sets and subsets interconnected by arrows depicting my movements and displacements. The map itself becomes a compass. Borrowing from ancient mapmaking codes, the work suggests that the only countries that exist are the ones I've discovered, questioning the existence of the Other in relation to my own."
A reflection on territory, on history, on memory and on borders
A reflection on space as social, geopolitical, identitary sentimental and cultural place
On the world map I create at the end of every year, I claim my chez moi wherever I wish, wherever my freedom of movement will take me, completely unhindered. It is through this practice that I find safety, and a way to banish that lost feeling, the sense of being far from place of origin. The map itself becomes a compass. Borrowing from ancient mapmaking codes, the work suggests that the only countries that exist are the ones I've discover, questioning the existence of the Other in relation to my own.
Does the other exist because I decided it? Who are they in relation to me? Who am I in relation to them? There are so many questions that are irrespective of issues of border or colour. This work questions my way of knowing, of structuring and of presenting the world and the place I occupy in it, as a young person, of African in origin, as Congolese, immigrant and now as a Canadian.
photo: Paul Litherland