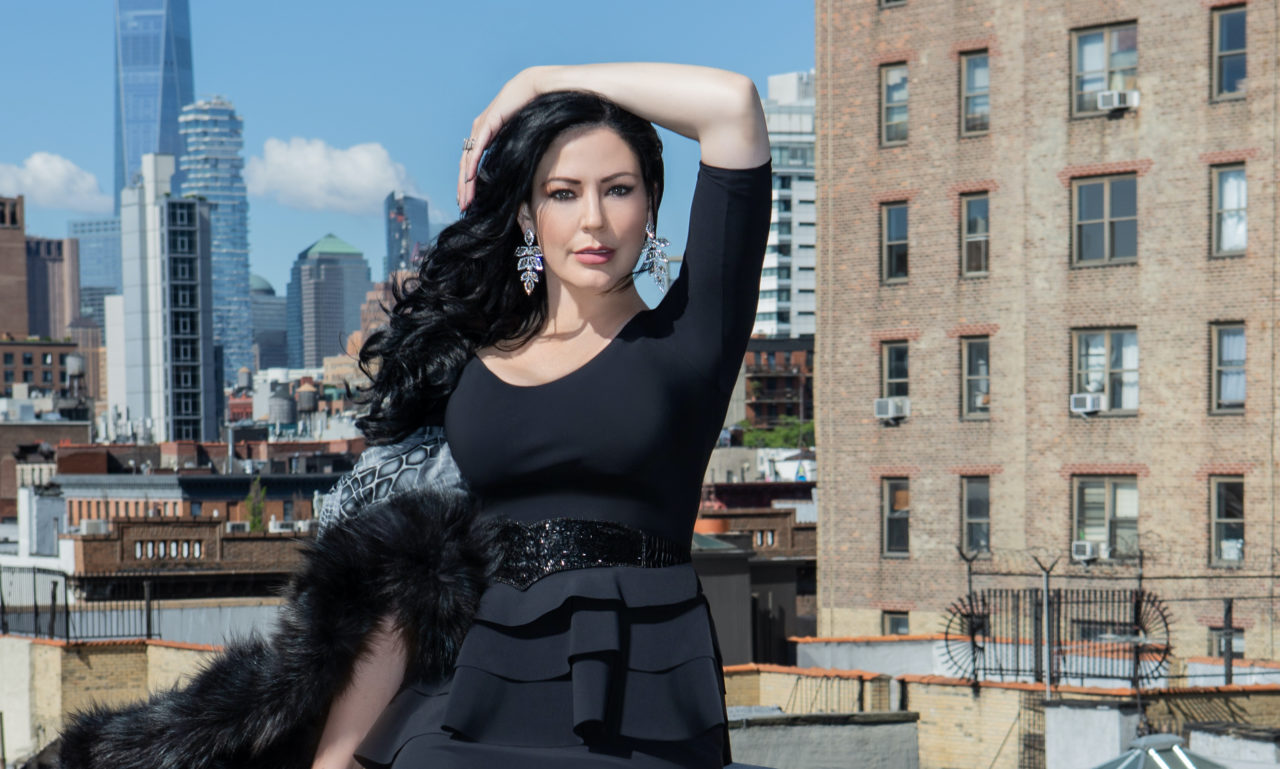 Never Apart Magazine Editor Jordan King connected with writer, filmmaker, artist, and poet Andrea Grant via email.  
Andrea's film Modern Native is on view in Never Apart's theatre as part of our Summer 2021 Season.  
Jordan: Can you share a bit about yourself as an artist and your creative practice?
 Andrea: I am a writer and multimedia artist of mixed-blood Coast Salish ancestry on my father's side. My work is deeply informed by my First Nations Native heritage, blended with classic mythology and fairytales, and infused with multicultural and feminist influences. Due to this blended point of view, my writing is often described as being that of a "Modern Native."
I meld together stories, poems, photography, video, spoken word audio, and live performances to create a dynamic expression designed to be understood on many levels. I find beauty in juxtaposition, and a lot of my work explores the tension of opposing forces of artistic mediums. A prevalent theme throughout my writing is about remembering one's origins and returning to your "tribe" with the realization of why you ended up on a certain mythological journey.
In 2009, I published my first poetry collection, "The Pin-Up Poet"—a book that pairs noirish Cindy Sherman-inspired photos of myself portraying several different characters, with imagistic poetry that offers insight into the women's identities or predicaments.
My passion for merging words with visuals is what propelled me into the realm of comic books. I began writing illustrated stories starring a mysterious heroine called MINX, a Native warrior woman with the ability to move between the parallel dimensions of Dreamtime and our waking reality, usually surrounded by a pack of white spirit wolves.
In a way, the MINX saga is also my own story, a kind of allegory that mirrors my own passage out of darkness into a greater discovery of both myself and my history. Like the protagonist, MINX, it took me a long time to unlock my inner life. Born into a family of Jehovah's Witnesses, I found myself growing increasingly wary of the church's teachings, a skepticism that grew deeper as my father began to explore his own lineage. My father began rediscovering his Native origins later in life. He left the religion and had a sort of shamanistic breakdown, suddenly remembering traditions that his own father had taught him in his youth, which filtered down to me.
I eventually left both the cultish religion and the Pacific Northwest, relocating to New York City in 2004 for several years to concentrate on my art.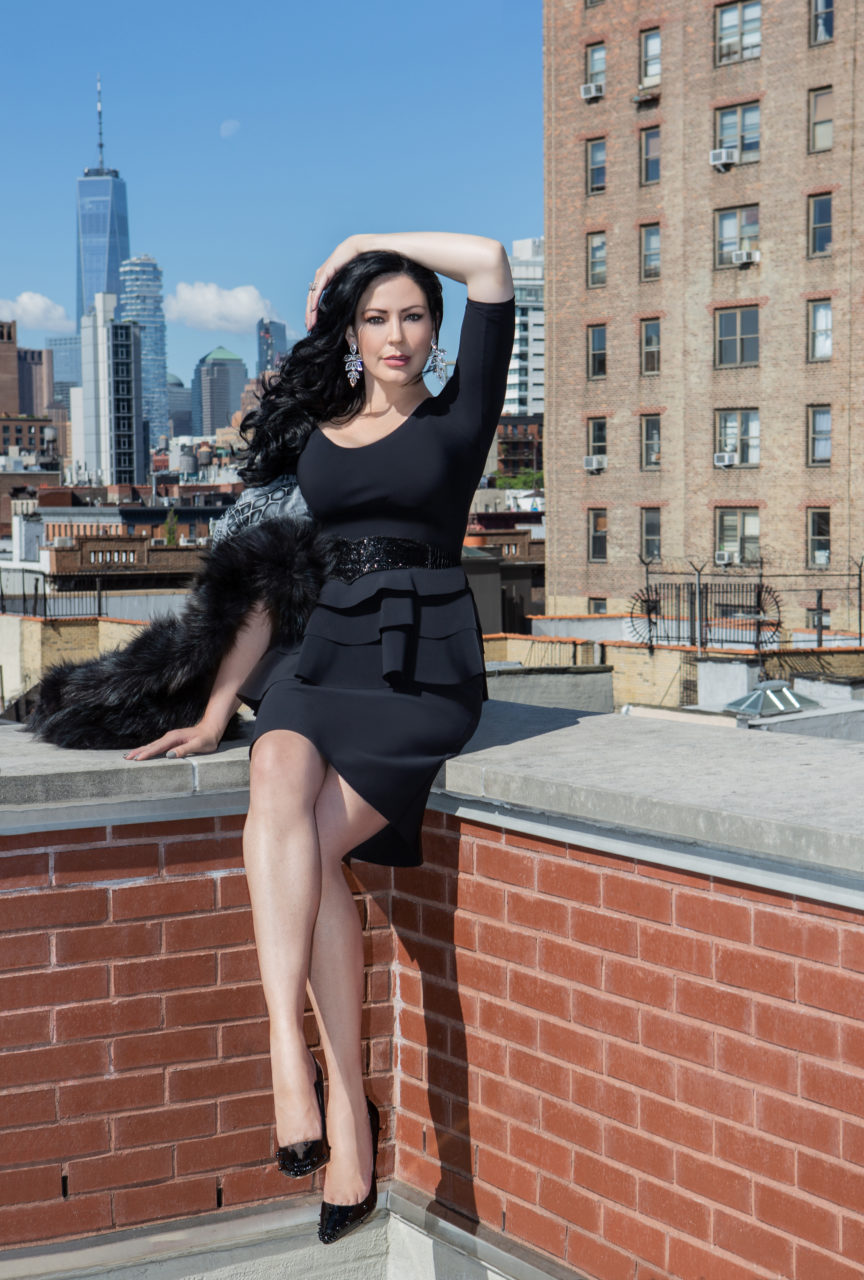 New York was everything I wanted it to be—exciting, creatively stimulating, gritty, and overwhelming. I began writing more poetry, developing my portfolio to expand into different genres of writing, and getting published in literary journals. I also began performing spoken word at famous venues such as the Nuyorican Poet's Cafe and Le Poisson Rouge, sometimes collaborating with musicians on stage.
New York was such a multicultural city, and I submerged myself in the mythological stories of different cultures, as well as my own, exploring the concept of archetypes and the hero's journey. In 2011, I launched "MINX: Dream War," a graphic novel series that deftly blends the folklore of my own Native heritage with Greek mythology, Taoist philosophy, and the classic archetypes developed by Joseph Campbell. The result is a work that explores the power of legend and myth—while also being a dizzying, surrealist adventure.
The idea of Dreamtime and Dream Warriors stems from the Native belief that when you sleep, you visit Dreamtime, a world just as rich as the one you inhabit while awake. Graphic novels were a vehicle for me to expand on the notions of heritage, personal choice, and identity.
It was also a way of carrying on the tradition of my people, using comics as a way of preserving the ancient myths and modern narratives of my heritage in a contemporary format. I maintain close ties to her Penelakut tribe near Vancouver Island, often transcribing Native legends from elder storytellers.
MINX was well-received by the public, exhibited at several Comic-Con events, and was even syndicated in Indian Country Today magazine. MINX is currently being developed for a film or television series.
MINX's identity in Dreamtime, and what it is she must accomplish while she's there, will be revealed over the course of the next several books. Throughout, I will expand on the concepts of heritage, personal choice and identity, using MINX's adventures as a way to explore the idea of being true to your past while confronting the obstacles that lie ahead. Ultimately, it is about one woman's journey, both across dimensions and into her own past.
A prevalent theme throughout my writing is about returning to your tribe with the realization of why you ended up on a certain mythological journey.
In 2017, I was unexpectedly struck with acute pancreatitis, an inflammatory condition of the pancreas that is extremely painful and deadly. I spent two months in the ICU literally fighting for my life. The mortality rate of this disease is around 10%, and I was determined to not be a statistic.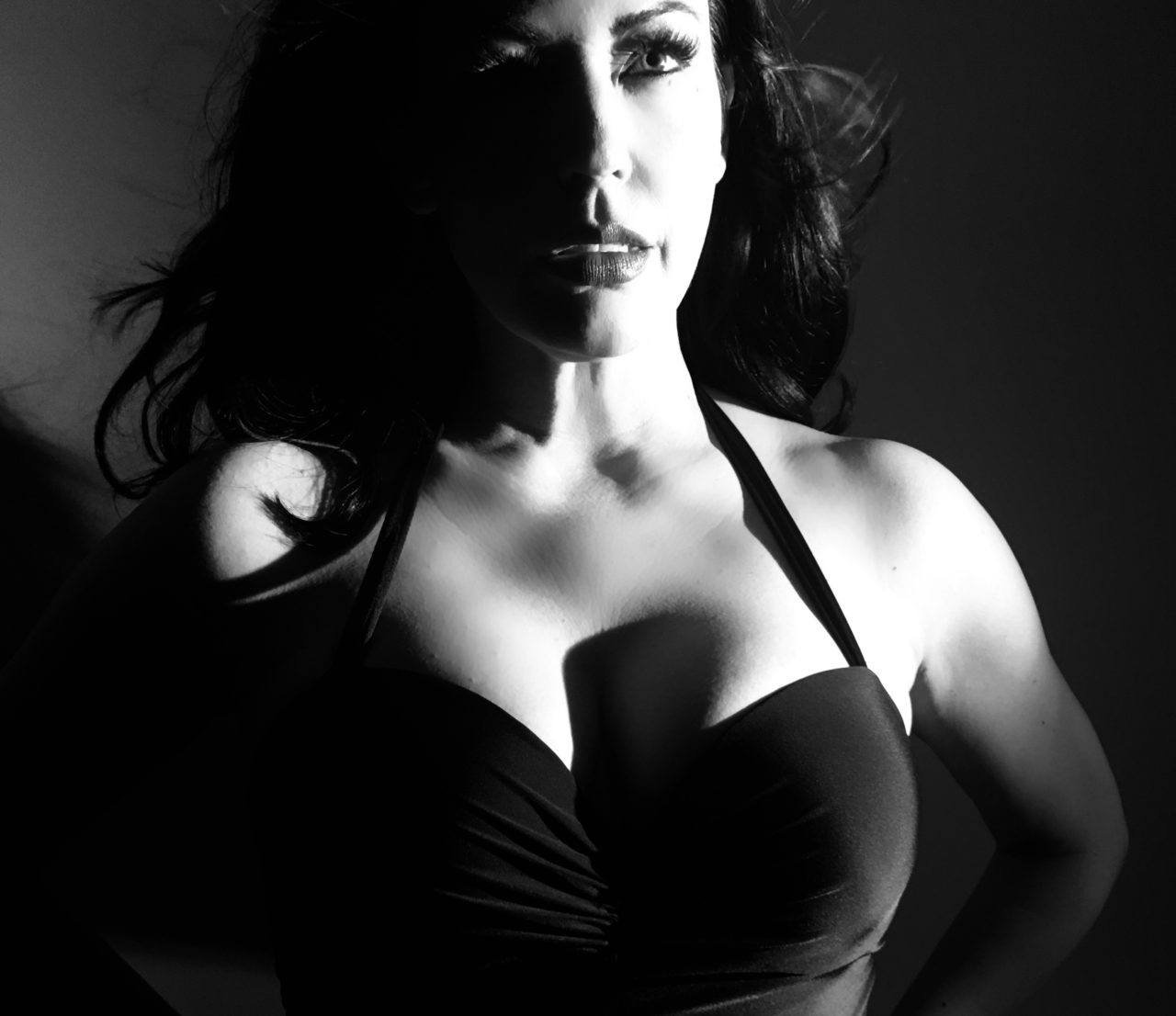 When I was in the hospital, a friend kindly gifted me with a book called Poetry Will Save Your Life." At the time, I believed it would certainly save mine. It inspired me during the darkest moments and reminded me of how much I love poetry. Part of what got me through my near-death experience was the intrinsic belief that there is still so much creatively that I have yet to accomplish. From my hospital bed, I began writing poetry for the first time in ages, experiencing a feeling of "returning" with a forever-altered viewpoint.
I'm extremely driven, and I am always diving into new projects. I recently finished a collection of re-imagined, modernized, yet authentic Coast Salish myths, entitled Killer Whale-Wolf & the Isle of Women, and illustrated by renowned Tacoma artist, Qwalsius-Shaun Peterson. These stories are supernaturally driven and haunting, exploring what it means to be a "Modern Native" in the digital age. Wolves and killer-whales shift into human form, missing Native girls are avenged, rainmaking rituals are paramount, and—as in all universal myths—the power of transformation is at the core of the most emotionally dramatic tales.
Shaun developed the illustrations, partly with the use of 3D software which allows the imagery to be adapted for other digital media applications. Our idea is to take the project further by using these graphic elements to create versions of the stories for digital applications.
What sparked the idea for the film and accompanying poem, "Modern Native"? 
"Modern Native" is a poem that I wrote when I was researching the origins of my own First Nations tribe. It's about storytelling and the duality within Natives of mixed-blood who have been brought up learning both traditional myths and western fairytales. It's about honoring your tribe and where you're from and finding empowerment within your origins as you face up to life's challenges and take control of your destiny.
The words, "The bones of my ancestors burned beneath my ankles," kept running through my head as I began to write this epic poem, and I wanted to expand on the deep connection to tribe, and how it affects our identity throughout the generations.
It's also about how myths are taught and learned throughout the generations. In a lot of ways, the current shift from the print to the digital medium is a reminder of how so many First Nation stories have gotten lost in the transition from oral history to print.
Our ancestors live on through us. We need to be the gatekeepers of the knowledge they have gifted to us, and I believe that there's an urgent need right now to share those narratives with the world in a contemporary, accessible format, such as film.
Native people have survived many obstacles with attempts to erase them from history. I am filled with pride knowing that the work I create has a history that the ancestors of the land will relate to and the coming generation will grow up with, and bridge that gap as we continue to survive, as we always do.
Can you share about the process of bringing these works to life?
I have always wanted to make a film that would leave an impression, and to take poetry and spoken word to another level.
I was fortunate to have received a grant from the First Peoples' Cultural Council to fund the production of "Modern Native," and I began by building a team and storyboarding visual ideas that I felt would align with the words of the poem.
I recorded vocals, and composer James Goudreault created the most beautiful, haunting music which brought forth the emotion of "Modern Native." Having a song that brings words to life is imperative, as it leads the filming process.
First, I filmed scenes in New York City, which represents the hustle and bustle of city life, as well as a place to achieve your dreams. Next, I filmed some scenes in Los Angeles at a famous place called "Indian Alley," which features murals painted by Native artists. Lastly, I returned home to the Pacific Northwest and filmed in Vancouver, on Vancouver Island, and on Penelakut Island where my tribe is from.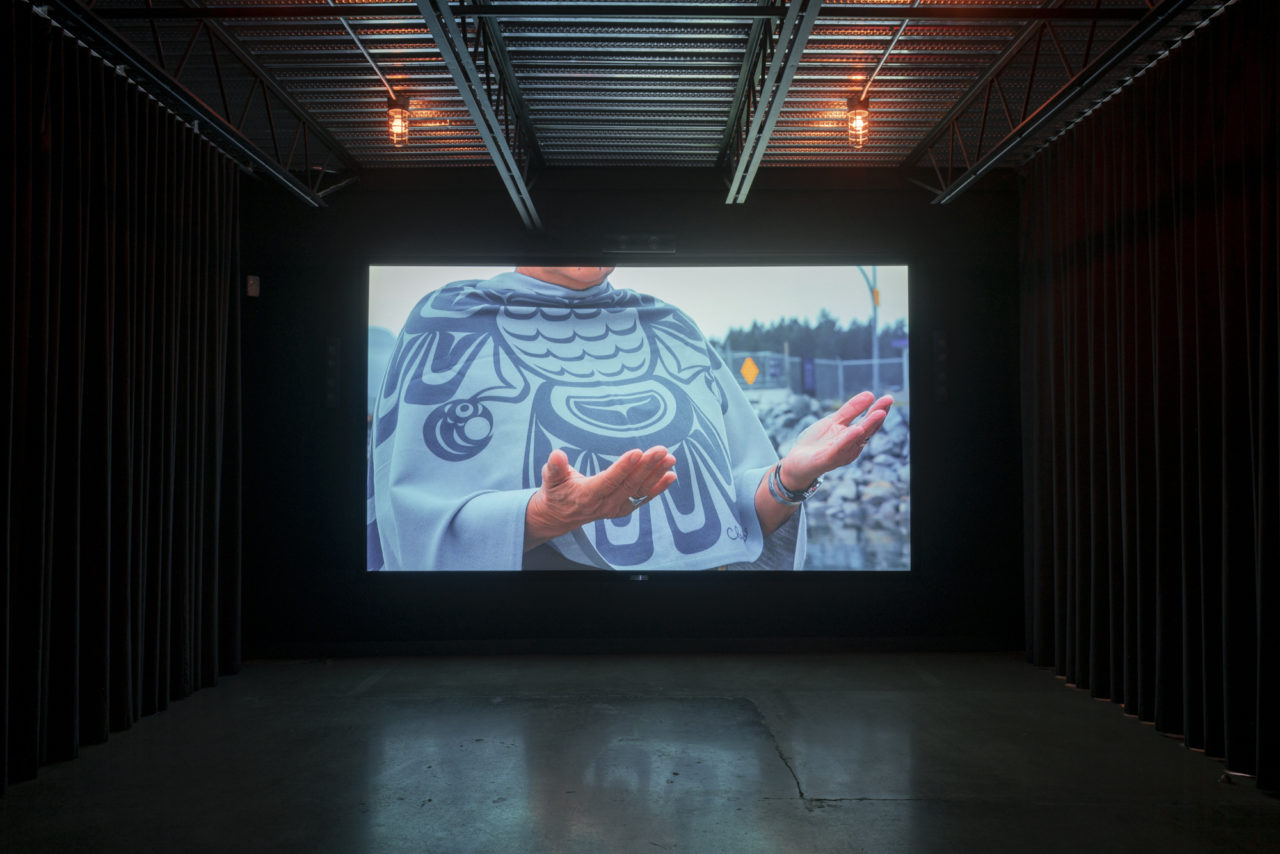 I enlisted the help of my trusted longtime collaborator, Sarah Keenlyside, as a producer. She was pivotal to the scenes that we filmed at Beaumont Studios in Vancouver, with many talented Native artists lip synching verses from the "Modern Native" poem and representing the diversity of faces and life experiences.
For the Vancouver Island and Penelakut Island scenes, I had the opportunity to work with the talented young filmmaker, Cassandra "Kaas" Cross. She really honed into the feeling of "returning," of going home at long last. She also has amazing Drone filming skills and was able to capture the vastness of the gorgeous landscape.
On Penelakut Island, I had the honor to collaborate with Elder Florence James, who performed a Blanket Ceremony, which was powerful both visually and spiritually.
"Modern Native" was nominated for Best Music Video by the 45th Annual American Indian & Indigenous Film Festival and premiered as an Official Selection at the Annual American Indian Film Festival, L.A. Skins Fest, Dam Short Film Festival, Venice Shorts Film Awards, Chicago Indie Film Festival, the L.A. Independent Film Channel, Berlin Movie Awards, L.A. Sun Film Fest, Santa Monica Shorts, Austin Film Festival, Amsterdam Short Film Festival, Toronto International Women Film Festival, Toronto Indie Shorts, San Francisco Indie Short Festival, New York International Women Festival, Cannes Cinema Festival, and the Vancouver Independent Film Festival.
You can watch the "Modern Native" Film Trailer here.
The film received an Honorable Mention from the L.A. Independent Film Channel in the category of Experimental Short and was a Finalist for awards at the Austin Film Festival, the San Francisco Indie Short Festival, the New York International Women Festival, and the Vancouver Independent Film Festival. Now it's being exhibited at "Never Apart," which is amazing.
I also had the pleasure of being interviewed by Tina House for a National News TV feature on the Aboriginal People's Network (APTN) to promote "MINX" and the "Modern Native" project: https://bit.ly/2PA0sGK.  
I believe that it is only through exploring that we can continue to achieve new heights as Native artists. Adaptability has been the underlying foundation upon which we stand as artists today.
What do you hope people take away from these works?
The concept of "returning" is explored in the context of returning to origins after a phase of self-realization, and the feeling of being trapped in an unfulfilling or dangerous place, either geographically or metaphorically, and overcome by a pressing need to escape.
It is only after a transformative experience where pivotal lessons have been learned that there is enough emotional space for us to to symbolically or literally "return." Return to ourselves, to our tribe, or to return to absorbing the lessons we have been taught through various experiences.
I hope to help instill in others – Indigenous peoples, or otherwise – the teachings and wisdom of our ancestors and connect my community's past with the present and preserve it for future generations.
We are all the heroes and heroines in the story of our lives. Through reading my stories and poems, I hope that people can find a bit more of themselves and feel inspired to tell their own beautiful stories.
How do you feel art contributes to social change? 
There are so many dark things happening in the world. Social change usually starts with discovery, of gaining understanding, of finding compassion for humanity, and of performing acts of kindness.
We need beauty to combat the negativity and turmoil of our modern times, and art is a respite. It acts as a sanctuary that inspires people, whether it motivates them to be creative themselves, or to be emotionally moved and forever altered by the impact of a magical piece. Art touches our hearts and drives us to think in new ways, to evolve. It has the power to break down barriers, to connect us to other cultures, and to achieve greater understanding. Art is as necessary as breathing.