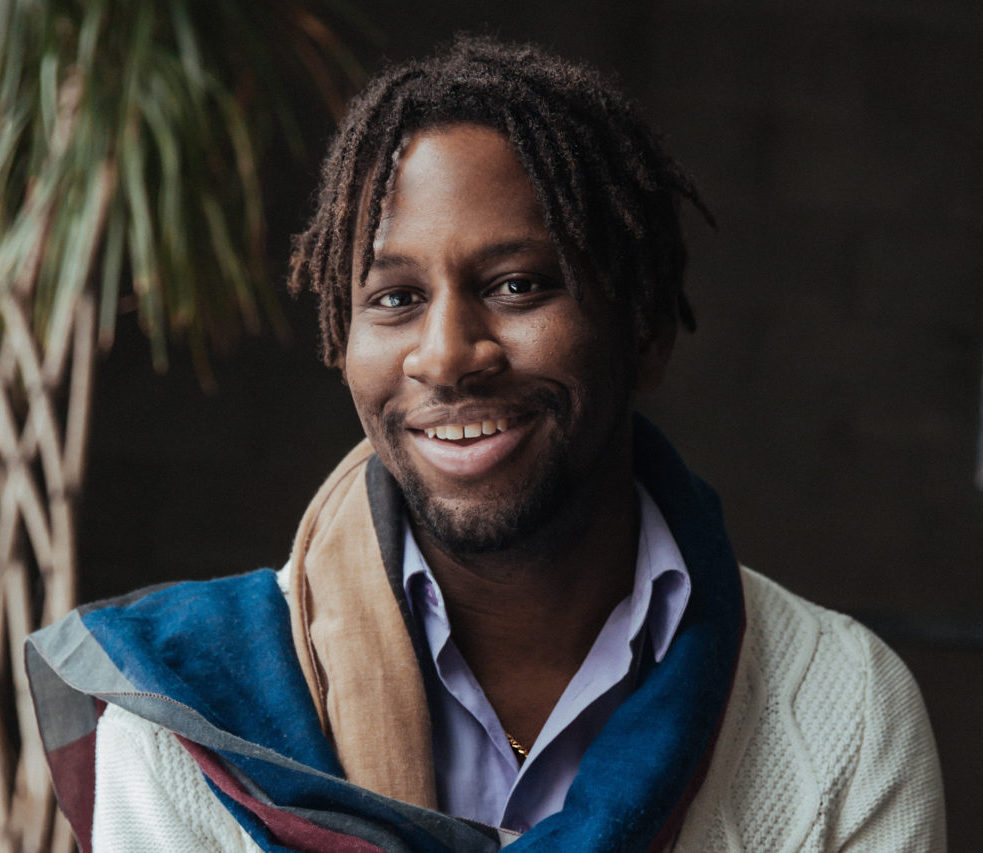 This poem is dedicated to Shakiro and Patricia, two young trans women in prison, in Douala, Cameroon, and to all LGBTQ+ people who put their lives at risk for daring to be who they are. 
You can contribute to a Gofund.me established to support them: " Soutien aux 2 trans Shakiro et Patricia en prison".
Deeply hidden under the veil
Concealed from the starry sky
Unseen from the surface of the earth
We, the Aziza, live in secret
In our own underground world
We never see each other in the daylight
We never walk side by side in the moonlight
Away from everything, we shine, we dance and party
Among ourselves, we celebrate, we love each other
In the city of outcasts, invisible to the world
And so was what life meant to be for a creature like me
To live hidden, away from danger, to live happily with my people
To remain forever among ourselves in our underground realm.
Outside, under the sun, our monsters rule the world
Outside, the bashing would welcome us with open arms
But, one night, a glimpse of another life awakes me
An unlikely dream shows me Aziza in the outside world
They were getting married, loving, and kissing each other in the sunlight
The crowd applauded them, shouted out of joy as they passed
And I wished such a life for the Aziza of my underground realm
My dream scared the Aziza. No one was to cross the veil
Outing oneself meant outing all of us
Becoming visible to others was deadly
Breaking our secrecy put our freedom at risk
Living hidden was our way of preserving ourselves
Since my vision, life underground has started killing me softly
To be shut up erase us from the world, I realize
Our cave appears to me as a tomb
My lovers become birds in a cage
I want to love and show my love to the world
I dare! I cross the veil that separates my underground world from the outside world
In the sunlight, embarrassed, I want to cover myself again
I wish to be invisible and go back underground
But the dream of living in the daylight gives me strength
Afraid, alone and small, I go forward in this hostile land
Queer, weird, fairies, pointed at, being mocked
I am ashamed, I have no place in the sunlight
My dream turns out to have been an illusion
But I refuse to disappear into oblivion
I am the one who will give life to my dream
Long ago, creatures like me lived freely on earth
We were everywhere in all the kingdoms, cities, and villages
Once upon a time, we were seen as spiritual beings
We were keepers of stories and secrets of the world
We were home in this planet where we belonged
Until the self-proclaimed kings of the world became afraid of us
Our freedom robbed them of their desire to control everything and everyone
Out of fear of life, they organised themselves and subjected the world to their rules.
Burned at the stake, hanged, flogged! Trauma won over the resisters
Since then, we the Aziza have learned to live in isolation underground
Deeply hidden under the veil
Concealed from the starry sky
Unseen from the surface of the earth
We, the Aziza, slowly die in secret
In our own underground world
In our invisibility, our history has been forgotten
Our enemies portray us according to their fears
Our children have no role models, no heritage
Destined to live in shame, to self-exile in hell
We, the Aziza, have forgotten our history and our destiny
To bring the Aziza back to the world, to connect them to the earth
I sing their stories to the different kingdoms
All the people danse in a trance with me
We break out and set ourselves free
Showing my true colors inspires others to flourish.
But once the party is over, the royal hunting begins
My revelation has shown how fragile is the self-proclaimed kings' rule
Their fears make them even more cruel
Again, they persecute us, search for us in our hiding places.
Now, we, the Aziza, are no longer safe, the world knows about our existence.
Fire has driven us out from our refuge
Stripped naked to the crowd, the sun disgusts us
Deported, chained up, locked up alone in their prisons
Far from their world, far from our sanctuary
We no longer shine, we no longer celebrate
Living in the sunlight forces us to fight for our lives
Writing our history is a never-ending struggle
Taking our place in the world means being violated
Giving hope to our people means being tortured
Living with pride is to face death every day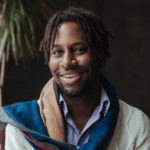 Laurent Maurice Lafontant is born in Haiti and has immigrated in Quebec in 2001 where he has been living since then. He has graduated in Fine Arts from Concordia University after achieving a double major in Film Studies and French Literature. Laurent has been involved in the LGBTQ+ community since 2008. He is a volunteer for Gris-Montreal an organization that raises awareness against homophobia. Laurent has been a volunteer and an employee at African Rainbow, an organization that worked with Black LGBTQ+ people in Quebec. He directed two short documentaries Be Yourself (2012) and Beyond Images (2014). Both films talk about Black LGBTQ+ people in Montreal. Laurent is now president of Massimadi Foundation, the organization behind Massimadi: an Afro LGBTQ+ Film & Art Festival. Laurent is also a self-published writer who launched his book "La dernière lumière de Terrexil" in spring 2018.