Conversations in Environmental Justice – Part 1 (Fall 2020)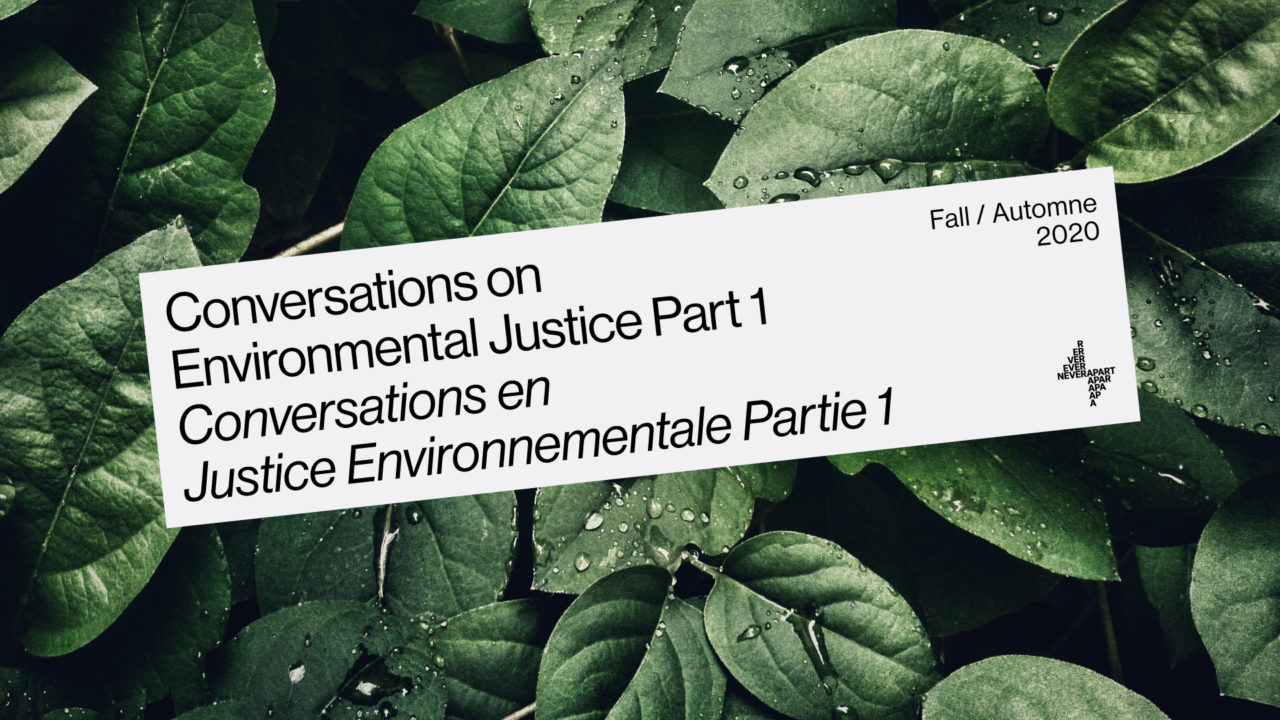 Never Apart launches a new online speaker series: Conversations in Environmental Justice. This series of lectures opens up a space to discuss ecology, plants and food, at the intersection of social and environmental justice.
All events in the series are free and will take place on Zoom.
The conversations will happen in English, with the possibility to ask questions in French. The moderator will facilitate the translation.
If you have any questions about the series or would like to request a sign language interpreter, please contact [email protected]
One Earth, Merging Environmental and Social Justice: Anuradha Rao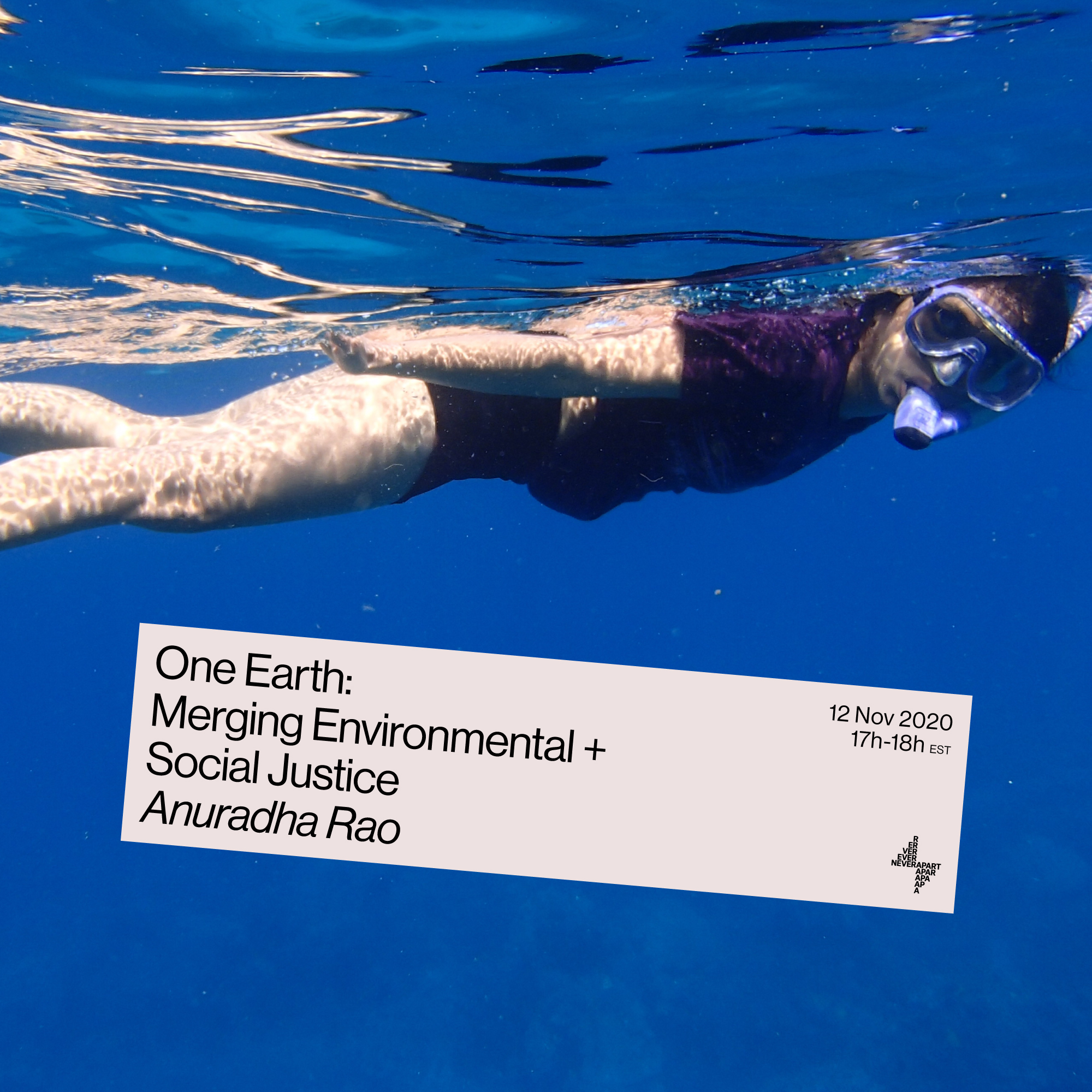 Thursday November 12, 5pm EST
► Reserve here

We kick off the series with a keynote and Q&A with Anuradha Rao, who will discuss how to merge environmental and social Justice. Conservation biologist Anuradha Rao is the author of the book One Earth: People of Color Protecting Our Planet, which profiles Black, Indigenous and People of Color who live and work as environmental defenders. In this talk and celebration of diverse voices, Anu will discuss the intersectionality of race, culture and environment, and share tools for merging environmental and social justice as well as traditional knowledge with western science.
Indigenous Environmental Activism in the Amazon: Nina Gualinga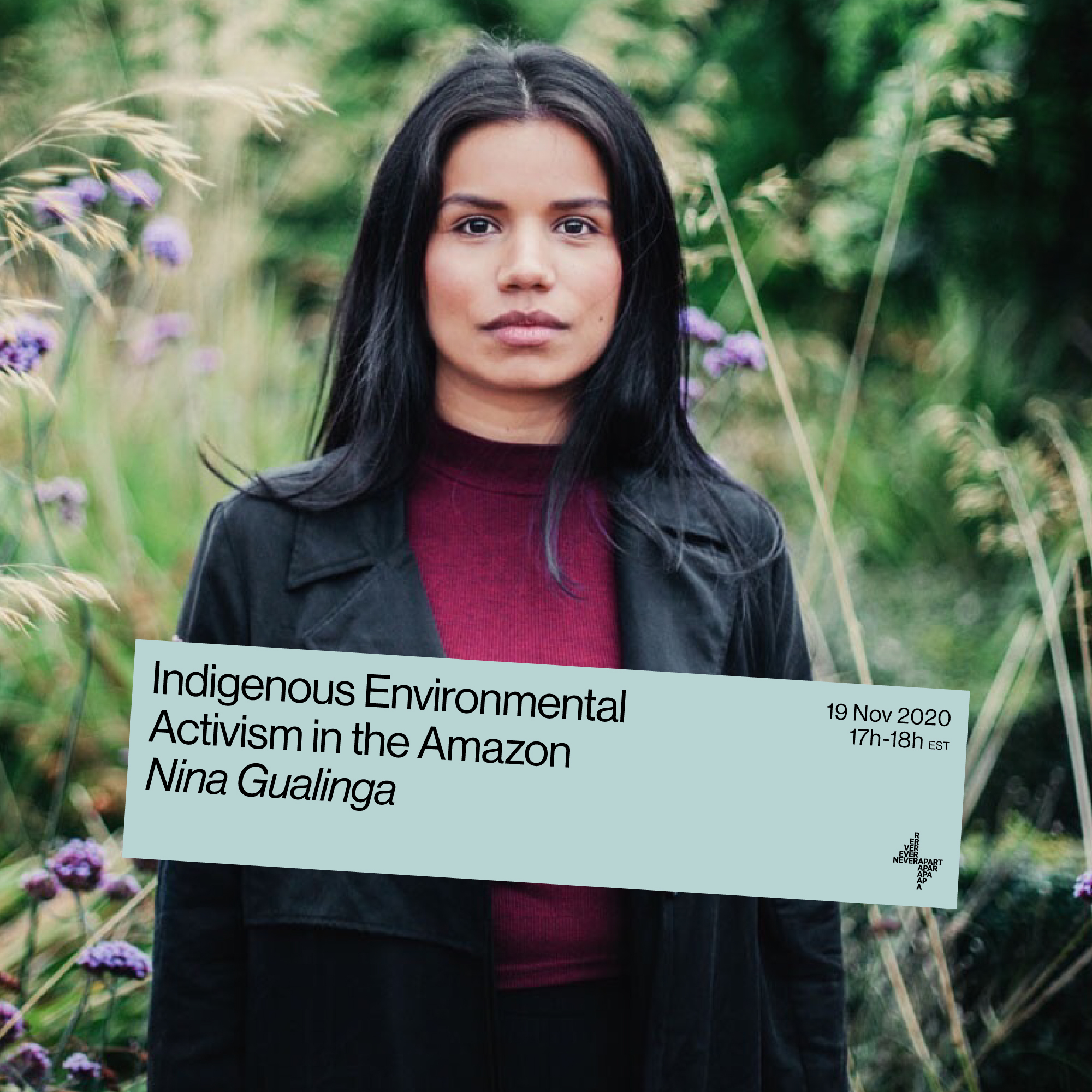 Thursday November 19, 5pm EST
► Reserve here
Nina Gualinga is an international advocate for the rights of women, Indigenous peoples and climate justice. She is Swedish and Kichwa from the Sarayaku community in the Ecuadorian Amazon. She will discuss her path, how she got involved in activism, some of the current challenges specific to her community, how social and environmental justice are linked and more.
MycoSymbiosis: William Padilla-Brown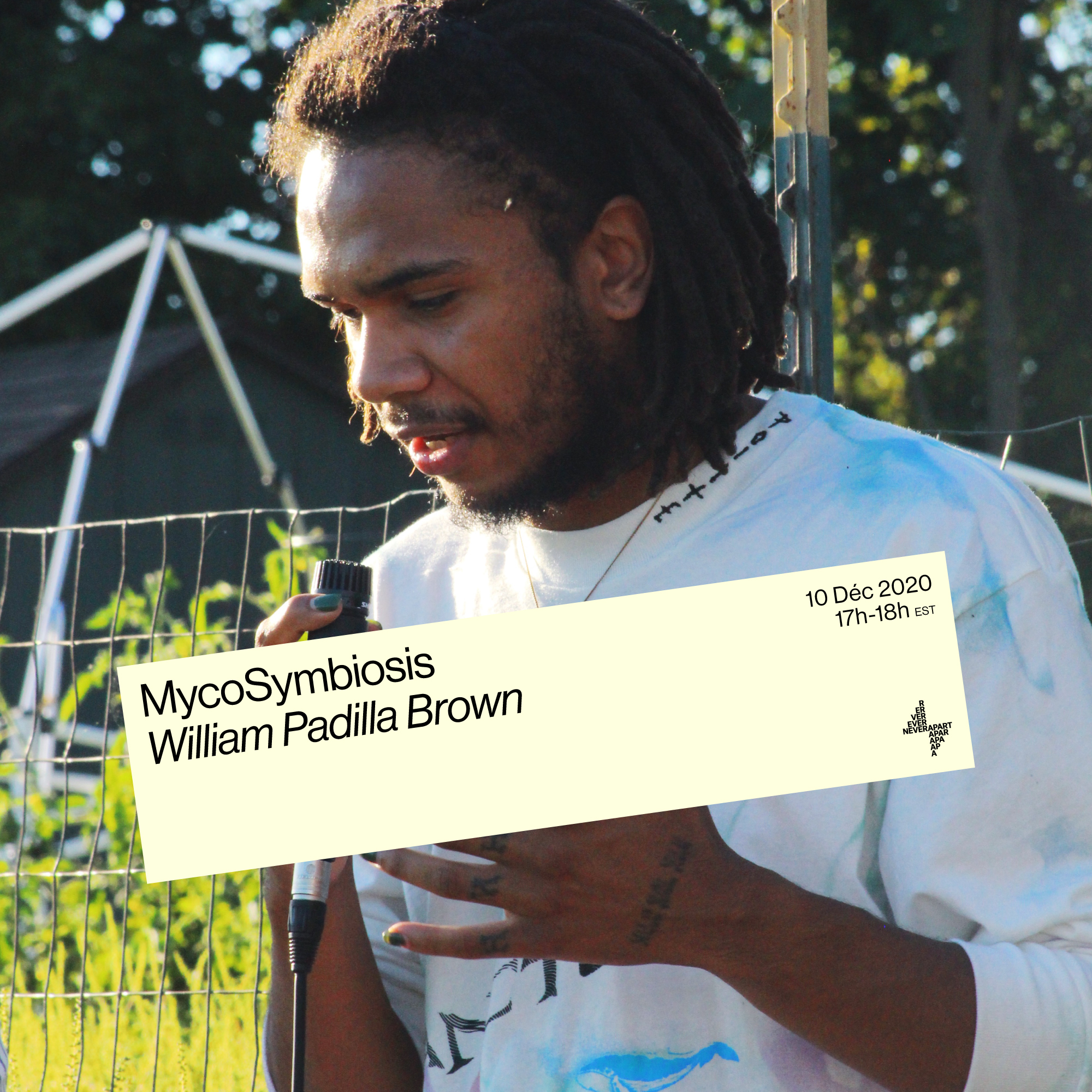 Thursday December 10, 5pm EST
► Reserve here
For the last talk of the year, we speak with William Padilla-Brown, founder of MycoSymbiotics, social entrepreneur, citizen scientist, mycologist, musician and wearer of many other hats.
Homeostasis will not be achieved without symbiosis with local systems, both social and ecological. Fungi are ancient organisms that have learned to live in balance with their local systems. Developing a mutually beneficial association with local fungi will lead to incredible insights, medicine, food security, ecologically restoration, and much more. Follow my story into MycoSymbiosis and learn how you can achieve symbiosis with your local systems by working with and thinking like fungi!