Discover Sonic Circuits: MUTEK's new synth and pedal showroom hosted at Never Apart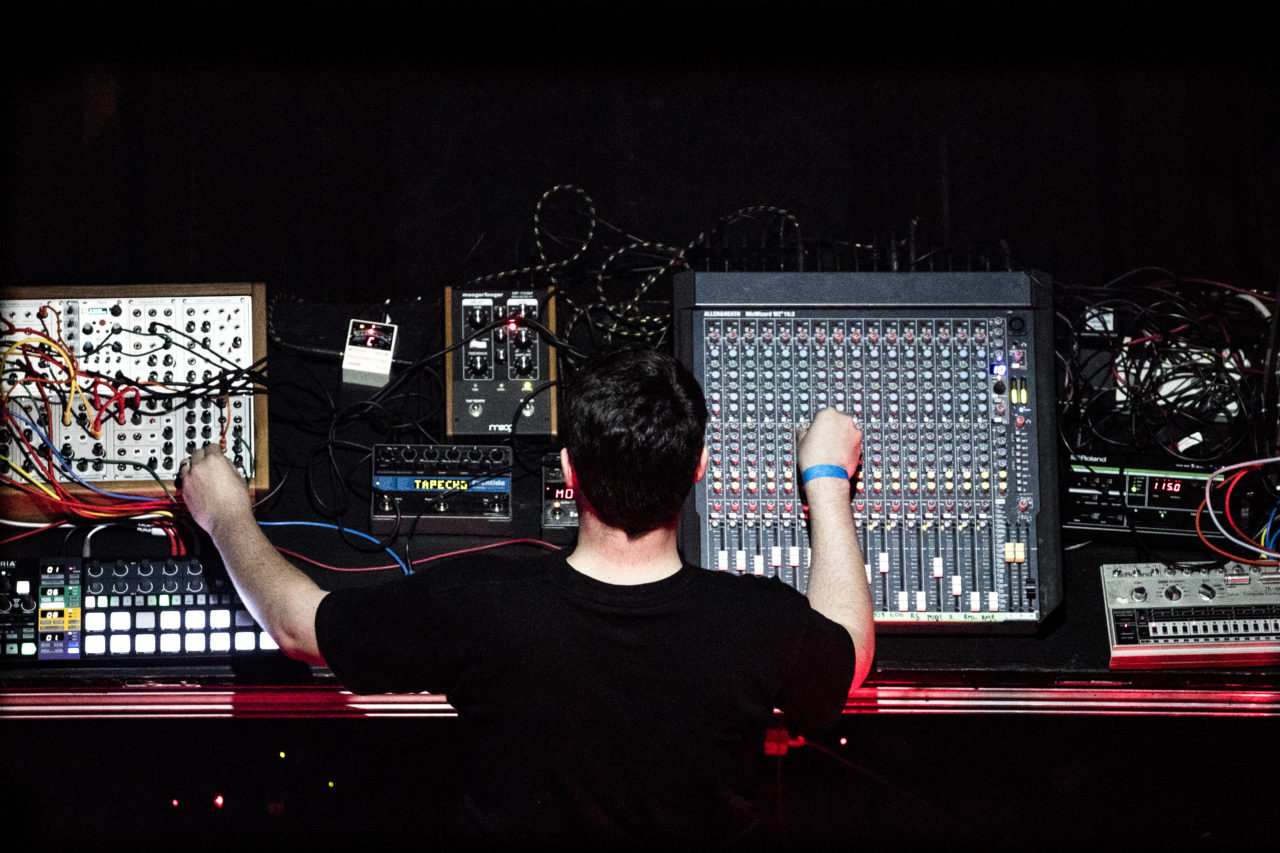 This year MUTEK celebrates its 20th edition, running August 20 to 25. As part of the festival's many offerings, the Digi Lab program expands to a new locale with a free gear showroom called Sonic Circuits—taking place on Saturday and Sunday, August 24 and 25 at Never Apart.
Part of the mission of NVA—Never Apart's music branch—is to make music knowledge and technology accessible to everyone, in a space that fosters non-judgemental sharing of knowledge and skills.
Showcasing the latest guitar pedals and synths, including a modular section, Sonic Circuits is designed to gather musicians, professionals, gear lovers and amateurs of all musical stripes under one roof. Continuing its long-running relationship with MUTEK and Never Apart, MOOG Audio is the official retail partner, offering a discount of 10% on almost all gear being shown by participating manufacturers.
For the first time, MUTEK partners with Delicious Audio, the event specialist with 10 years of expertise in organizing expos for musicians across the US (and now Canada), always presenting the best brands and instruments.
During the weekend, local manufacturers, as well as international brands, will occupy the two floors of Never Apart, and company representatives will be there to help attendees explore and answer any questions they may have. For pedal lovers, Harmony Guitars will be available to facilitate demonstrations and provide a guitar, but visitors are encouraged to bring their own instruments as well.
Sonic Circuits will be even more than a showroom—offering a host of activities from artists, professionals and manufacturers, with indoor and outdoor workshops, talks, live performances on the patio, product presentations and more.
A sneak preview of the workshops and activities:
► LANDR will talk about AI in music
► Spectrasonics "Anomalie Master Class – Using Soft Synths Live"
► Legendary synth makers Moog will offer synthesis workshops
► Practice noise meditation session with Lyndsie Alguire in the garden
► Modular Mondays live performance
► NVA workshop: DJing 101 with softcoresoft
► And more! Full program here.
Entrance is free and open to everyone, but an RSVP is required: RSVP here (pick synths or pedals according to your interest)
Links: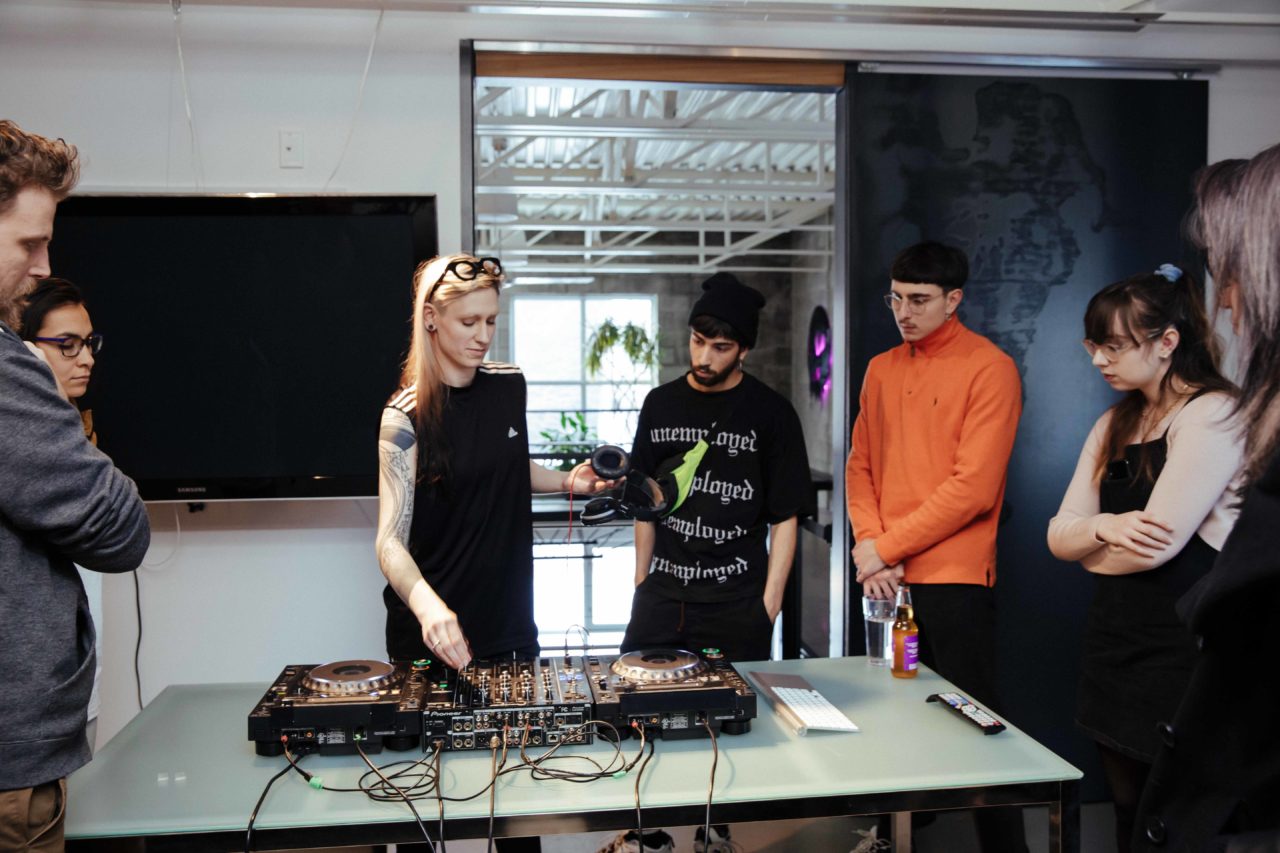 Here's who you will find at Sonic Circuits:
► Synths:
Applied Acoustics Systems, Behringer, Elektron, Eventide, IK Multimedia, Korg, Modal, MOOG, Novation, Pioneer DJ, Screwed Circuitz, Softube, Spectrasonics, Radikal,  Universal Audio, Waldorf, Zlob Modular.
► Pedals:
Animals Pedal, Earthquaker Devices, Emma Electronics, Eventide, Fairfield Circuitry, JHS Pedals, Keeley, Maxon, Mod Kits DIY, MTL Assembly, One Control, Outlaw Effects, Red Panda, SolidGold FX and Mono, TC Electronic, Teisco, TWA, Voodoo Lab.
► Guitar Sponsor: Harmony Guitars 
► Partners: Modular Mondays and Moog Audio
About MUTEK
MUTEK is a not-for-profit organization based in Montréal dedicated to the dissemination and development of digital creativity in sound, music, and audiovisual art. Since its first edition in 2000, the festival has distinguished itself as an international rendezvous for programming that privileges the live performance of electronic music and innovation in digital art. Each edition offers a notable array of Canadian, North American, and international premieres. The festival provides an open, inviting environment that encourages rewarding exchanges between artists, professionals, and the public, drawing participants from all over the world to profit from a context of active discovery.
Feature image: Bruno Destombes