Discover Extranostro, the First Afro-Queer Francophone Web Series
Over the last few weeks, black communities' voices have been amplified through the #Black Lives Matter hashtag in reaction to the murder of George Floyd at the hands of a white Minneapolis police officer.
This galvanizing incident led to a series of protests condemning racism against black people and racialized communities that  unfortunately still exists in Western societies. A number of protests took place here in Montreal to address systemic racism and police brutality disproportionately experienced by Black, Arab and Indigenous people. Spanning borders, this global movement has prompted many to stand up against racially-based injustice.
Naturally, everyone hopes that these displays of outrage will serve to make our societies more just and equitable. However, for such a thing to come to fruition, protests must be followed by action. It is important that black communities are not given media coverage solely in cases of injustice and popular uprisings; this would only serve to racialize them further as the Other. To fight against racism and racialization, black people must be well represented in all their diversities and in all spheres of society and their voices should not solely be politicized.
As we celebrate Pride throughout the world and aim to promote and highlight work created within black LGBTQ+ communities, I would like to introduce you to Kis Keya, a multidisciplinary artist, sculptor, writer, director, and Belgian activist of Haitian and Congolese descent. In this issue, we'll focus on her role as the creator and director of Extranostro, the first Francophone Afro queer web series.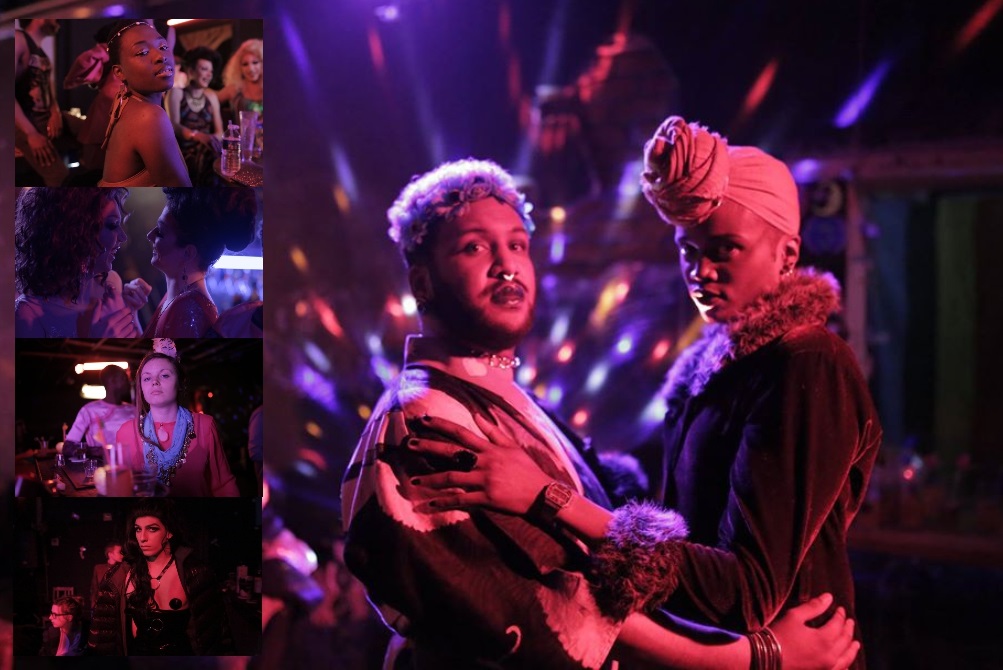 Laurent: Hi Kis Keya! I had the chance to watch your web series Extranostro during the 11th edition of Massimadi: Afro LGBTQ+ Film and Arts Festival hosted here in Montreal. It's the very first Francophone Afro queer web series and I remember how well it was received during its first Montreal screening in February 2019. So many of the viewers were excited with the series' portrayal of black queer people because they recognized themselves in your characters. And as a curator that rarely receives Francophone queer work, I was thrilled to find a comedy series that celebrates queer diversity within a black community.
Can you tell us what motivated you to created this series?
Kis Keya: My primary motivation was to act on the homophobia that is rampant in many African and, more broadly speaking, black families. I wanted young (and not so young) people who faced rejection, who feel all alone in the world, and who wonder whether they're "normal" or not to realize that there are other people ou there just like them. As a matter of fact, that is the reason I chose to do a web series. I wanted Extranostroto be streamed online and be accessible all over the world which is not always possible on TV networks that may have geographical restrictions.
Then then my agenda broadened a little: in a more general sense, my goal became creating visibility and representation for black and racialized LGBTQ+ people. The series is shot in Belgium because that is where I live, but it has no real impact in terms of narrative. Brussels is first and foremost a (European) capital, a dynamic city where the characters move professionally and emotionally between work life and nightlife.
Laurent: Despite the series being set in Brussels, the Montreal attendees—especially the black audience members—were able to draw parallels between their lives and what was portrayed onscreen. It's true that quite a few Montreal African communities are similar to those in Belgium in that they come from French-speaking African countries. What I found interesting and unique in your web series is that fact that the characters we're introduced to clearly state their sexual orientation and that the focus wasn't placed on a coming-out or a struggle for self-acceptance. We can see them navigate their daily lives, their relationships, their love interests, and their jobs the way we would anyone else. There is something refreshing about seeing black and queer characters on screen without having their identity be a major source of conflict in the narrative. It downplays the queer factor as well as black identity.
Would you say that this is consistent with Brussels's black LGBT community?
Kis Keya: I'm fortunate enough to interact with people who are thriving or seem to be doing very well as racialized queer people. But exclusively depicting positive and proud characters is first and foremost a screenwriting choice. A political choice even! The one time that there's real visibility for this community, I thought it important to treat the subject matter with lightness and positivity in order to provide strength and hope. And above all to shout loud and clear that you can be African, queer, and proud. That we're all entitled to love, humor, happiness, arrogance… And to our romantic comedy!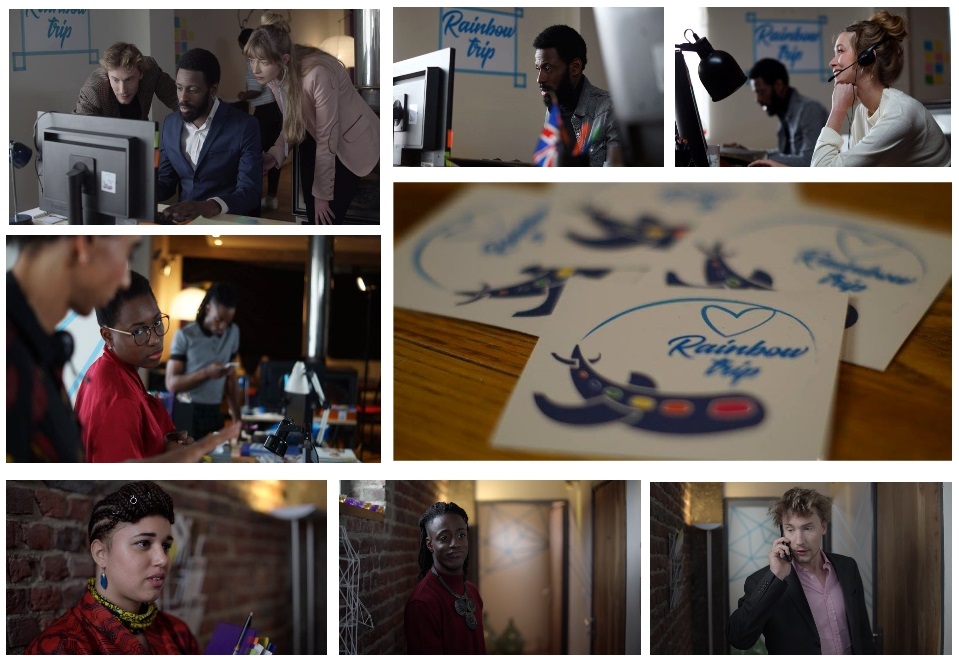 Laurent: I know the web series has traveled a lot, with screenings in Paris, Marseille, Luxembourg, Abidjan, Los Angeles, etc. How has it been received in other cities?
Kis Keya: I haven't always been able to travel to where the show was being screened but everywhere I did go, I was profoundly touched by the positive feedback. Emotionally for me, the most powerful moments were when I got to interact with the audience. Mostly because everywhere I went, I heard people express how good it felt to finally see characters on screen that looked like them. That means we achieved our main goal. Some people have even said to me, "I'll show it to my family so they understand". And a girl on social media told me that the show had given her the courage to come out to her father. Doesn't that bring a tear to your eye!
Laurent: Can you tell us what's next for the web series?
Kis Keya: We launched an initial crowdfunding campaign to create the pilot. Once the pilot aired on Youtube, there was awareness of the series and its intentions. It enabled us to prove (if that was really needed) that having a series like this is important. That the people want it. We are now launching a second campaign for a complete season, Season 1. With time, we hope to gain the trust of partners or of a major streaming platform to support the series without having to resort to crowdfunding campaigns.
Laurent: You personally told me that you were planning to include a character from Montreal. Can you tell us more about that?
Kis Keya: The series already has a very urban, dynamic side, and I wanted to give it an international dimension. One of the series leads comes from Montreal and, throughout the season, he'll stay in touch with one of his friends via webcam. I'll be doing casting in Montreal for that friend. Maybe the Montreal subplot can be further developed in Season 2 … The option is there.
Laurent: Why is this web series important to you?
Kis Keya: Identity, representation, and visibility are existential notions. The more we talk about it, the clearer it gets. For women, for people with physical differences (vitiligo, excess weight, albinism…), for members of the LGBTQ+ community…
We are becoming increasingly aware that under-representation is equal to discrimination and creates or feeds low self-esteem. By contrast, movies like Wonder Woman, Black Panther or Hidden Figures show that representation promotes self-esteem and wellbeing within our society. I want to offer visibility and representation through Extranostro to Afro-queer individuals, a demographic which is still almost invisible in the audiovisual and cinematographic spheres – particularly on the French-speaking side. The very few times a black gay character is portrayed, he's a standard bearer. I want to get out of the limiting, tokenizing clichéd image of the black/gay/effeminate best friend that's super nice but doesn't have his own backstory (and there's barely any story to speak of for black lesbian parts).
There is a wide range of characters in Extranostro. They each have their own individuality and history—they're real people.
Thanks Kis keya! I can't wait to see the rest of the series and present it at Massimadi Festival.
Watch Extranostro on Youtube:
About the Author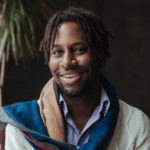 Laurent Maurice Lafontant is born in Haiti and has immigrated in Quebec in 2001 where he has been living since then. He has graduated in Fine Arts from Concordia University after achieving a double major in Film Studies and French Literature. Laurent has been involved in the LGBTQ+ community since 2008. He is a volunteer for Gris-Montreal an organization that raises awareness against homophobia. Laurent has been a volunteer and an employee at African Rainbow, an organization that worked with Black LGBTQ+ people in Quebec. He directed two short documentaries Be Yourself (2012) and Beyond Images (2014). Both films talk about Black LGBTQ+ people in Montreal. Laurent is now president of Massimadi Foundation, the organization behind Massimadi: an Afro LGBTQ+ Film & Art Festival. Laurent is also a self-published writer who launched his book "La dernière lumière de Terrexil" in spring 2018.