Mobile Film Festival in Haiti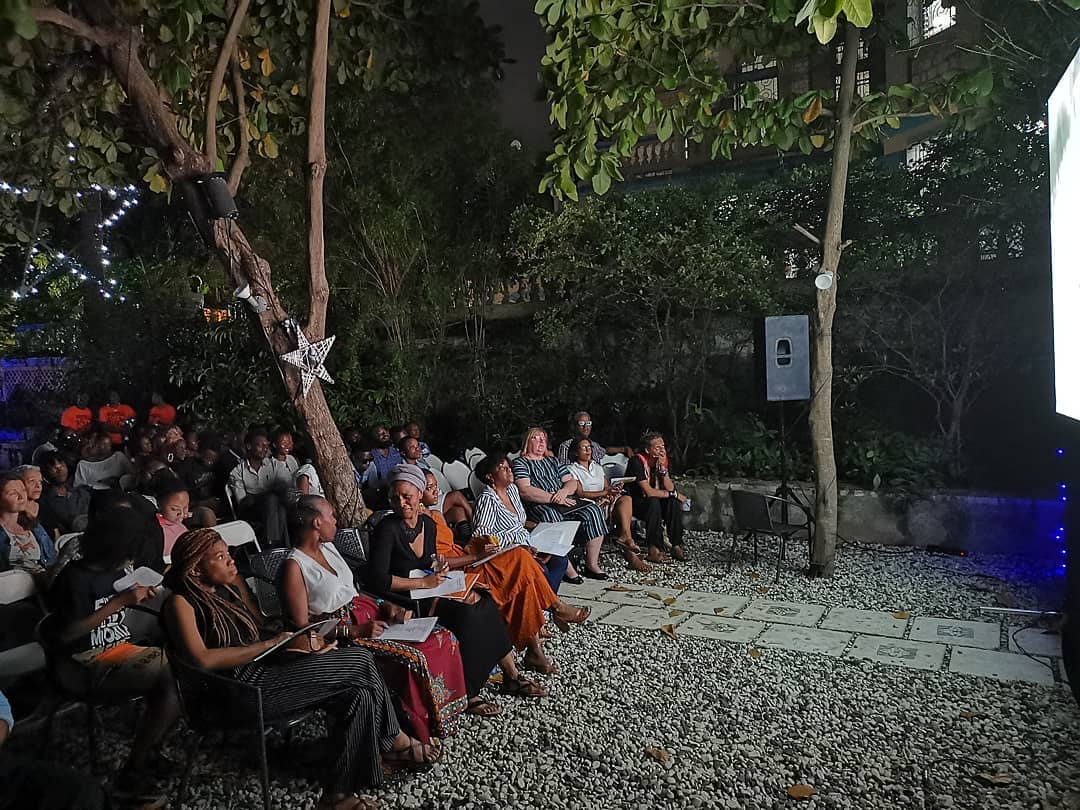 For four years now, Patricia Jean has left Quebec to settle in Haiti, her native land where she lived until the age of six. Former co-president and executive director of Arc-en-ciel d'Afrique, an organization dedicated to LGBTQ+ people from Black communities, Patricia is now the head organizer behind the mobile film festival in Haiti.
Inspired by a French initiative launched in 2005, Mobile Film Festival proposes the following concept: 1 cell phone, 1 minute, 1 film. This festival currently brings together more than 130 countries: "Over the last four years, the Mobile Film Festival has included 5 international editions, 4,000 films received from 132 countries, 78 million views and 229,000 € in grants awarded! "
In 2020, a first edition is taking place on the African continent and has attracted 38 countries and 497 film submissions. But today, we will focus our attention on the Haitian version of this festival, which offers films from 3 to 7 minutes instead of one (1) minute.
L.L: Patricia, this is not your first experience as a film festival organizer, having coordinated one in Montreal for three years with an LGBTQ+ focus. What made you decide to embark on such an adventure in Haiti again?
P.J: When I lived in Quebec, I knew I was a Quebecker, but I wasn't aware of how much I WAS, I AM really a Quebecker. When I set foot in Haiti, I realized that all my references to normality were drawn in relation to Quebec. I was very angry at myself for not having the ability to see Haiti in relation to Haiti, but to see Haiti in relation to my Canadian lense. When in 2016, at the age of 31, I flew to go live there, I promised myself that I wouldn't open my mouth until I could see the country without constantly comparing it to Quebec.
I kept my mouth shut. I watched, I listened. And I understood that no matter where you grew up, impunity, violence, inequalities are not part of Haitian culture. Living in dignity, having dreams and opportunities are things that should not only be demanded from the countries of the North. Any person, belief or system that would prevent an individual, a group of people or a collectivity from living in dignity and flourishing must be denounced, broken and restructured.
I remember the effort that Michaëlle Jean, former governor of Canada, made to promote art as a tool for social change. It was with her in mind that I began to think about ways to participate in this great conversation about my country. I believe I have the right to say that Haiti is also my country and I want to participate in its evolution.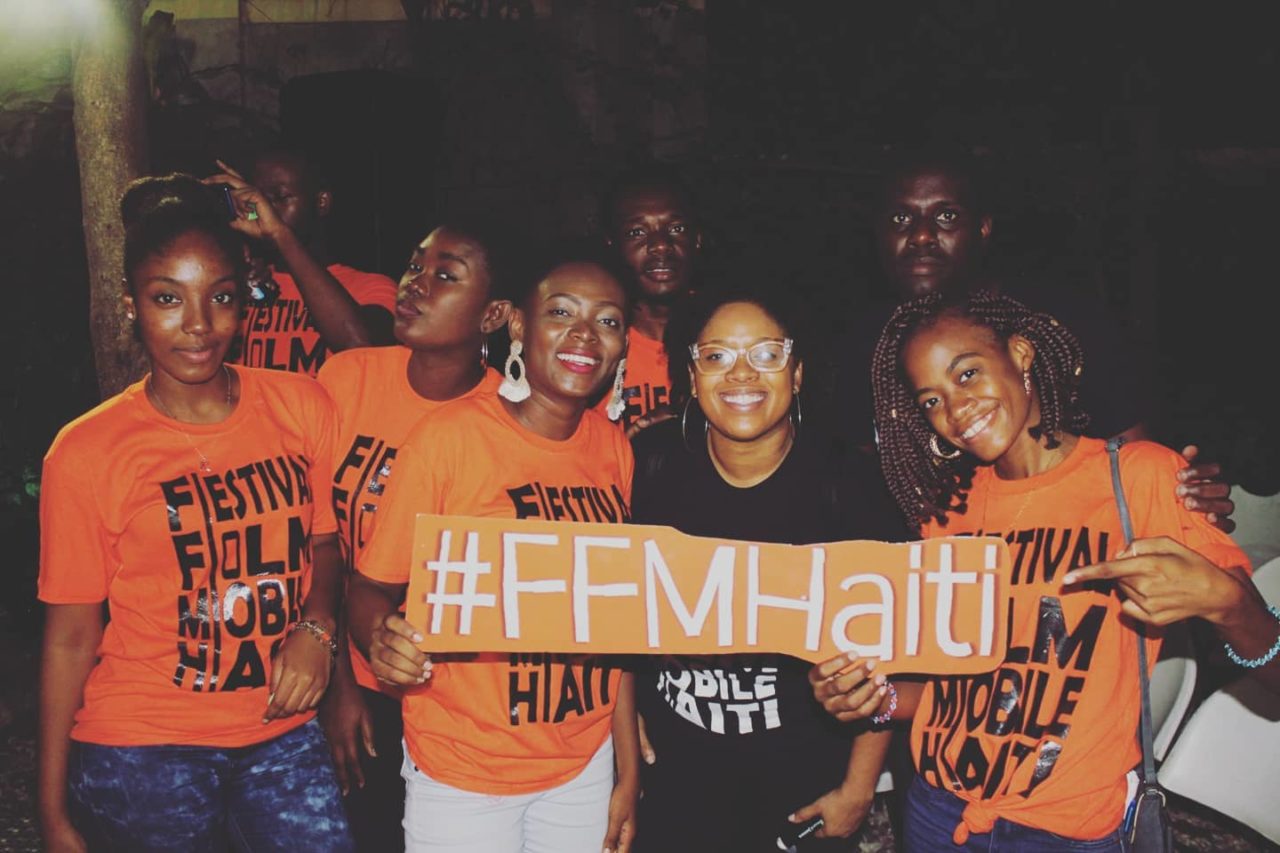 LL : So the festival is a way to give back to the Haitian people their dignity and to rethink Haitian society by exposing what is happening now?
I would say that the festival is first of all a way to encourage the use of cell phones and cinema to spark new conversations, to try to dominate the online media with different discourses.
L.L: What is the situation in Haiti with regard to the development of culture and the arts?
P.J: It is clear that generally, national cultural policies support the creation, production, dissemination and access to diverse cultural goods and services. Currently, my conversations are mainly focused on the field of digital cinema and the power of social networks. I do not believe that there currently are policies and measures that encourage digital creativity and the participation of civil society in the digital environment through art. I would say that there is a heterogeneous and chaotic development drowned out by urgent basic needs. We are talking here about access to health, education, security, etc.
In the field of cinema in Haiti, to my knowledge, there are presently no national cultural policies that take this field into account and allow for development with clear targets and indicators. I believe that there are some spaces for exchange and discussion, but I do not believe that these spaces are accessible to everyone for the simple reason that local opportunities are so scarce and meager that information remains confined to well-defined spaces. Nevertheless, I must say that there are also some private, for-profit initiatives that work more or less well, and some organizations, national or international, that intervene according to their priorities.
Throughout the world, art and culture require the establishment of state levers or generous patrons who inject resources to keep this environment alive and participate in national development.
L.L : So you would say that the mobile film festival is a way to democratize culture by making it more accessible?
P.J: Exactly, democratizing the audio-visual field in order to encourage more people to use this medium to make themselves heard. The art of cinema remains the art of cinema. We must invest time, energy and resources in it. This is why we also create introductory tools and free training courses in Creole, accessible online. In addition, every year we organize the Mobile Cinema Summer School, which consists of intensive training on specific themes. We dream of bringing Quebeckers for 5 days between May and August so that they can share their expertise and passions with us. Very diverse themes are covered: the art of telling a story, writing a short film, framing, sound recording, lighting techniques, image and sound editing, color grading… If people are interested, we want them with us!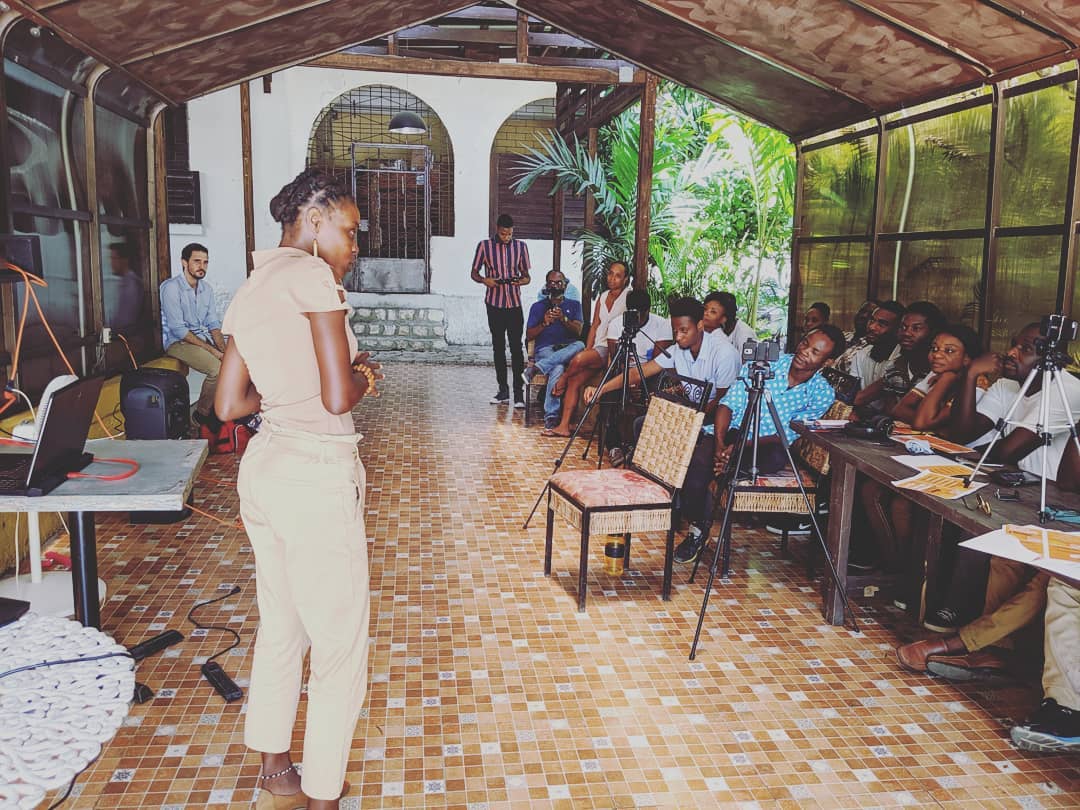 L.L: What is the first goal of this festival?
P.J: The idea of the festival was simply to encourage new discourses, to create a platform, a space where people who want to speak are encouraged to do so. Militant cinema is a true cinematic genre that needs to better take its place in Haiti. This type of cinema is a powerful tool for social change. Using video as a medium to express social aspects, to reveal what remains hidden, to explain the phenomena of domination, exclusion, disparities, to show the meaning of social movements, is becoming an increasingly shared concern in Haitian society. Not only is the dissemination of images broader than that of books and reaches a wider audience, but it also makes it possible to better include categories of people who are often excluded in spaces of dialogue.
L.L: What kind of stories are addressed in this festival? What themes can be found in the films of the contenders?
P.J: The beauty of the festival is the openness that allows participants to address the subjects they want. All themes, as long as they do not incite violence and hatred, can be addressed. Last year, several films dealt with the social context of locked countries, others questioned the capabilities of the power in place, sometimes profiles are also put forward, particular stories of people. Spirituality and art are also present. This year we received 26 films and once again, political, social and economic issues are addressed. But it all depends on the angle from which these subjects are approached. That's what makes the whole exercise interesting and that's why I encourage the public to watch the films. It's beautiful.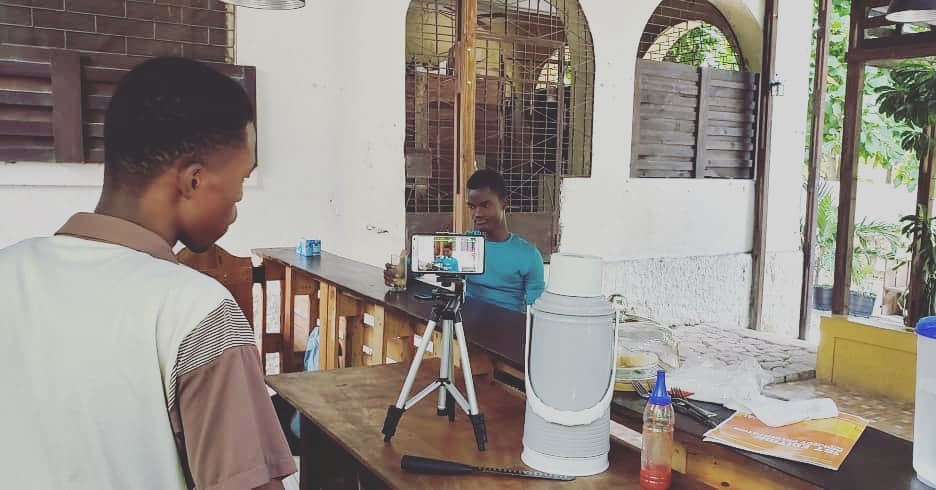 L.L: Can you tell us what "locked country" means?
P.J: Throughout 2019, the country has been blocked several times. That is to say that the schools were not working, the stores were closed. It was in a way similar to the lockdown caused by covid-19, except that in the former case, it was due to the socio-political and economic crises. The increase in the cost of living that had been going on for years, the scandals related to corruption, insecurity, injustice, all this led to a wave of popular protests against the government in place. These protests have paralyzed activities in the country.
L.L: Are the artists and filmmakers representative of Haitian society?
P.J.: It's a young festival and we're letting it grow organically. We make an effort to include as many women as possible in the competition by giving them training. Last year, the winners were all people who identified themselves as men. This year we have more women. The age varies between 18 and 35 years old. Maybe the older people don't dare to participate or believe that they should give way to the younger ones. Last year the jury consisted of only five women. It was a voluntary choice. A message to encourage women to participate. This year, following a conversation I had with a friend about age, aging and death, I challenged myself to have a jury composed of people aged 75 and over only. This is a way for me to thank them for the paths they have paved.
The jury awards the first prize of 1500 USD. Then, the public prize is 1000 USD. It depends on the vote of all the people present in the space. And finally, there is the social media prize of 500 USD. This prize is intended to congratulate people who have the ability to mobilize their entourage and make their message heard. Because that also counts for a lot.
L.L: When will the 2020 edition take place?
P.J.: This year, the festival will take place on December 13 from 4 to 7 p.m. Online screenings start at 5 p.m.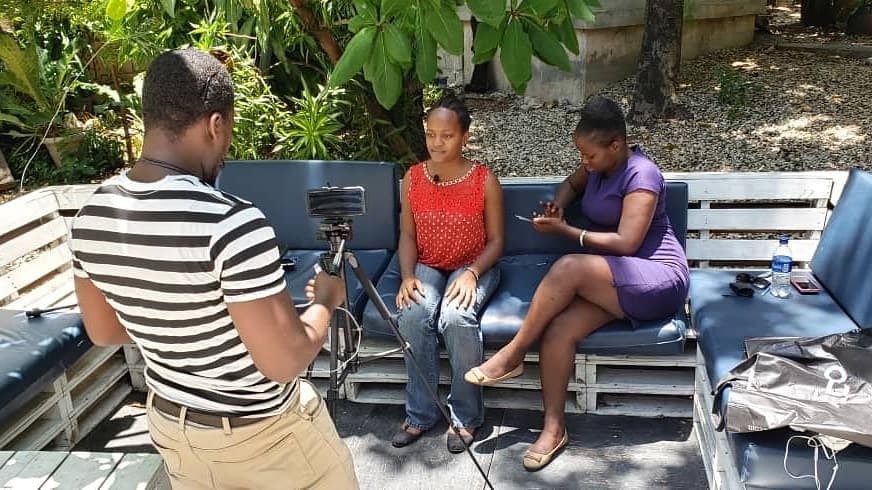 L.L: How can we view these films?
P.J: The films are available from this date onward on our Facebook page or YouTube channel. They can be viewed free of charge.
Thank you, Patricia, for this interview. I wish you courage and good luck with the festival and your projects that we will continue to follow closely!
The 2020 edition takes place on December 13th at 5pm.
Follow Mobile Film Festival in Haiti on social media: Facebook, Youtube, Instagram, Email: [email protected]
About the author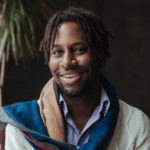 Laurent Maurice Lafontant is born in Haiti and has immigrated in Quebec in 2001 where he has been living since then. He has graduated in Fine Arts from Concordia University after achieving a double major in Film Studies and French Literature. Laurent has been involved in the LGBTQ+ community since 2008. He is a volunteer for Gris-Montreal an organization that raises awareness against homophobia. Laurent has been a volunteer and an employee at African Rainbow, an organization that worked with Black LGBTQ+ people in Quebec. He directed two short documentaries Be Yourself (2012) and Beyond Images (2014). Both films talk about Black LGBTQ+ people in Montreal. Laurent is now president of Massimadi Foundation, the organization behind Massimadi: an Afro LGBTQ+ Film & Art Festival. Laurent is also a self-published writer who launched his book "La dernière lumière de Terrexil" in spring 2018.