NAAFI's DEBIT is defying clichés in latinx electronic music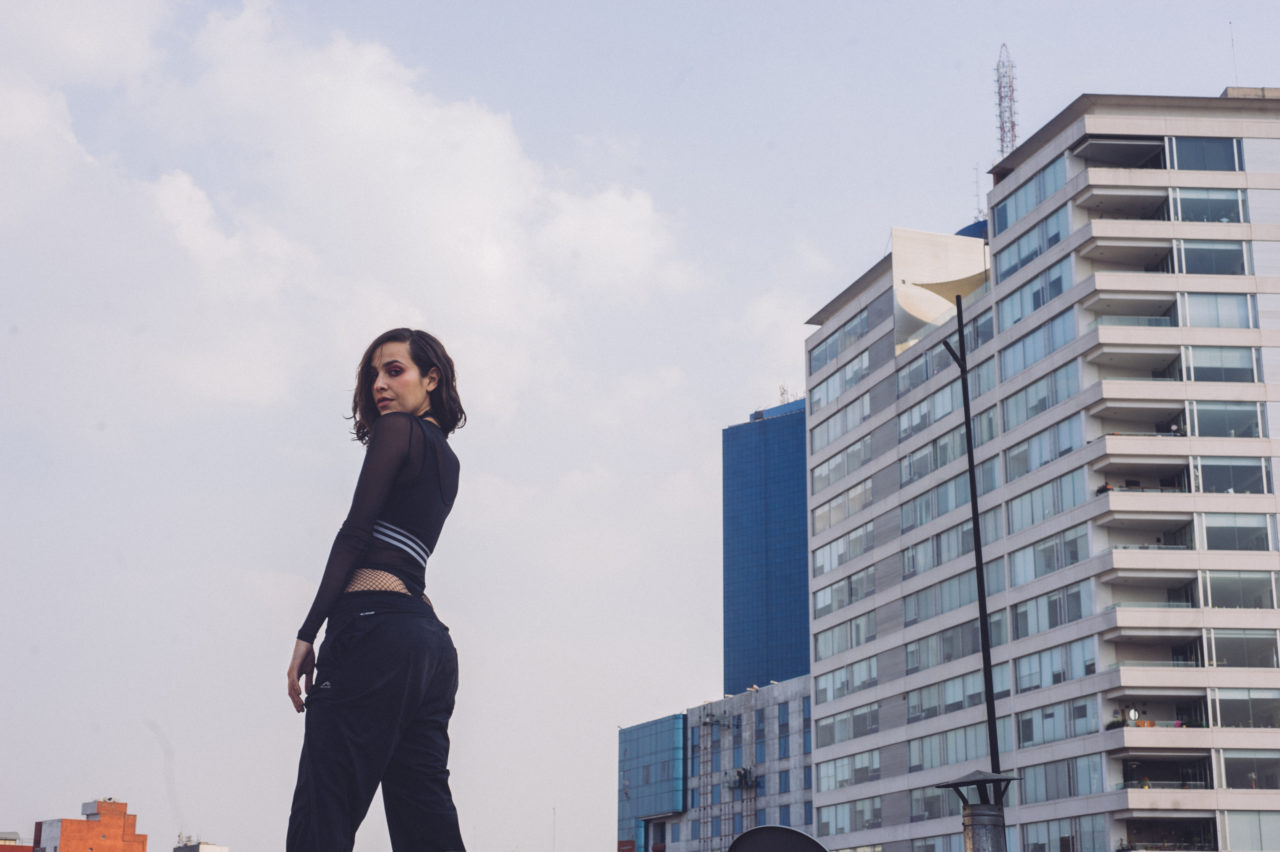 DEBIT aka Delia Beatriz has been a rising force in the Mexican experimental and club scene since 2012. i-D magazine deemed her "an impeccable talent" and it's not hard to understand why. Moving across club music and polymorphous experimental genres with a unique touch, she's a central figure in New York City's current diasporic electronic scene.
She is also a member of NAAFI, a collective and label which many believe to be the most exciting music crew from Latin America at the moment. At every turn, they shake up the notion of latinx musical identity and aesthetics.
Her vision and sound is at once seductive and in-your-face. "I believe in a self sustaining sonic message without resorting to obvious tricks and effects." Last year, DEBIT participated in RBMA's Bass Camp at Bonnaroo festival. This year NVA is thrilled to present her Montreal debut at Nuit Blanche 2018 in collaboration with Eastern Bloc for Noche en Blanco: Latinx (Re)mix.
We talked with Delia about her involvement with NAAFI and the New York scene, her trajectory, her inspirations and more.
If someone asks you what genre of music you play, what do you respond?
I work mainly with two types of music: electronic dance music (and all that it encompasses) and ambient music. It could be said that these are just poles of electronic music. My work within the former mostly consists of club music and latin-based beats—such as reggaeton, baile funk and most recently tribal. My ambient music comes from a background in experimental electronica and noise.
What was the moment you realized: I am an artist?
Growing up I was always creative and very musical, so I always felt artistic without necessarily having a consolidated message or medium… I think the breakthrough moment was during the time I took a break from college in 2008 to focus on political activism in Chiapas (Mexico). I realized the only way I could ever really make a difference and have impact would be through a cultural medium—versus something political or academic. Eventually I narrowed it down specifically to music; in 2015 in a DMT trip I saw my destiny before me and it was entirely musical.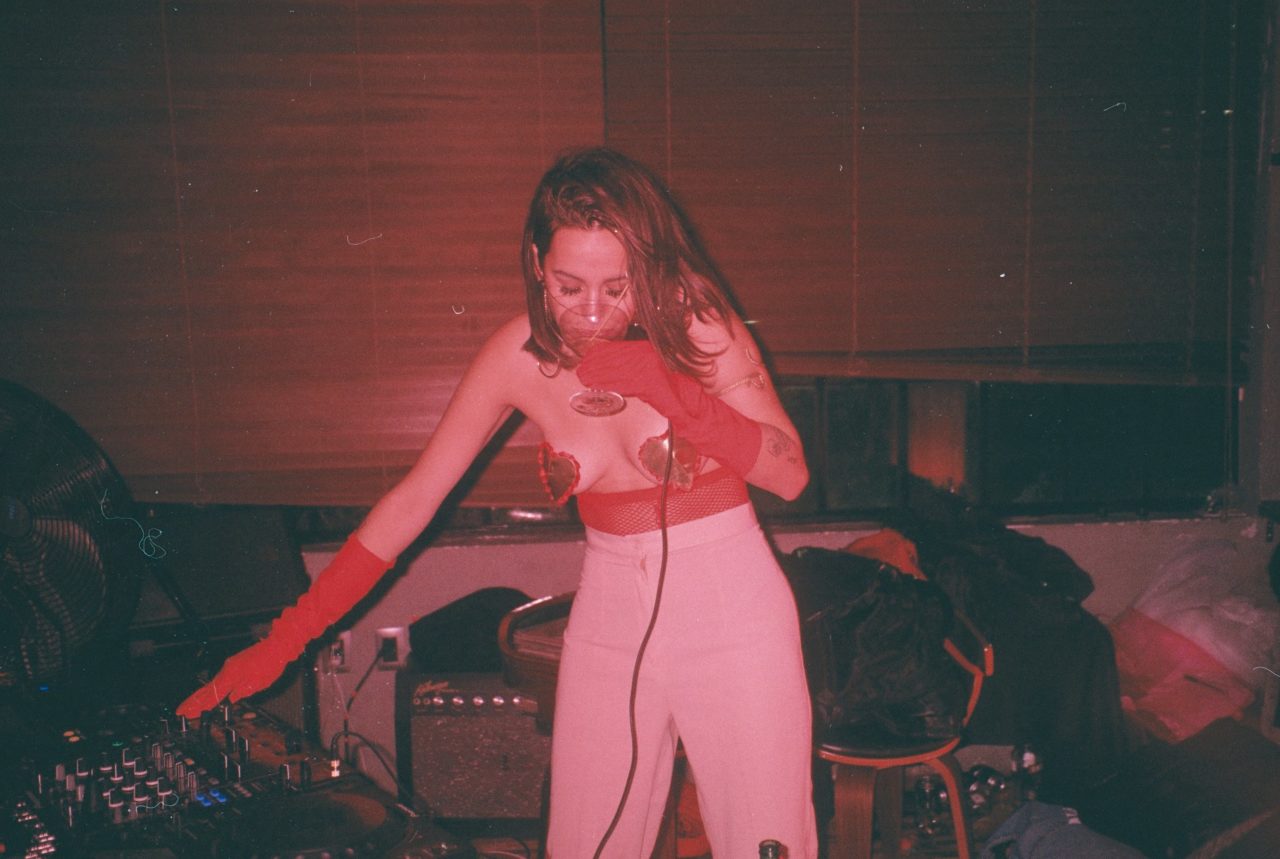 It feels like the Mexican dance music and experimental scenes are having a very exciting moment, and getting noticed outside of their respective cities. Can you tell us about your involvement in those scenes?
I moved back to Mexico in 2012 after having lived in South America for a a few years, and in the USA for years before that.
I had been doing a lot of hardware and circuit bending-driven music until my ex-boyfriend and I started our a live electronic duo called HDXD. We played all the major festivals, but we definitely had to make our presence felt in Mexico City in order to keep getting booked. As much as they had festival NRMAL, their physical spaces and other bigger platforms, the scene at that time was very fragile because of the war on drugs. The context felt challenging and frustrating, but engaging and exciting on a very intimate level. It seemed like all my friends were doing the best and most creative music projects. It felt like a tight noncompetitive community.
In 2016, I started to DJ and began producing as a solo artist, and have been sort of focusing on that since. Now I go to Mexico a few times a year to play.
Tells us about the NAAFI collective and how you got involved with it.
NAAFI is the most exciting group of music producers and artists in all of Mexico, if not Latin America—some of our key members (Imaabs, Tayhanna and Lechuga Zafiro) are in other countries. They are also some of my closest friends and some of the colleagues I admire the most.
They started as a culture importer of a certain type of club culture that didn't have enough physical context in Mexico. NAAFI added to my generation's voice with its Mexican sonic identity and musical contribution to global club; which of course resonated because it's cool. I started out as friends and we got really close when they started playing shows in NYC. Eventually I joined the label.
Why did you choose to relocate to NYC and how do you find that move?
I am Mexican-American, so I identify with the culture and context in both countries. I decided to come back to the US because I felt I would have more access to more resources. My brother and sister live in NYC, so when I got some random job here, I decided that it was the perfect reason to commit to the change. It was really hard at first, it's a lot to get used to. For the first two years I hardly did music or art, so I was very frustrated. After three years I feel like I am as close to a sustainable and stable practice here as I've ever been, so I really care about the city.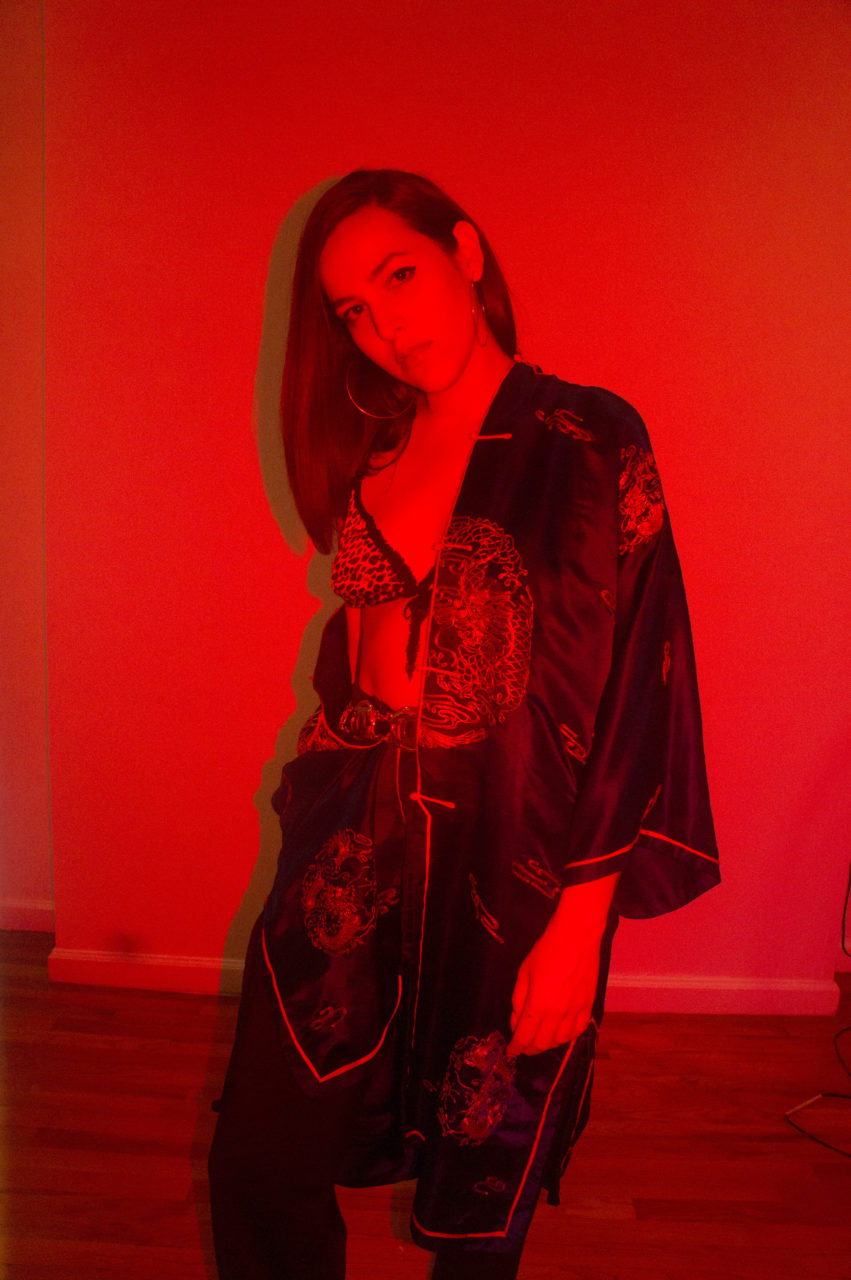 What's the most exciting aspects of the current latinx diasporic scene you're in the middle of in NYC?
The latinos ascendientes in the power electronic scene here are fascinating and provide a range to the experience and aesthetics we can ascribe to beyond clichés.
You co-host a radio show called Oraculo on The Lot with Discwoman's Riobamba. What does the platform of online radio allow you to express that is different from other types of DJing?
I love the radio so much because it's a way of making music the focal point of another context that isn' t the club, and that's centered on listening not necessarily dancing. I really enjoyed sharing a space with another complementary DJ whilst also being an interface for traveling artists.
How do your visual art, DJing and production intersect and inform each other?
DJing has been one of the most informative, sociological processes I have been a part of. I think DJing allowed me to really define where I want to go as a producer and also to understand the way people respond to different elements and sections of songs.
Do you consider your work political, and if so, in what ways?
In some ways. I think my visibility and relative success is meaningful in a geopolitical realm because of the access I've had, and other people from my context haven't. There's also the things I've had to overcome to remain here and make room for myself and my ideas in these very competitive contexts.
Sometimes the subject matter in my work deals with overtly political matters, such as my album Animus. And other times the work is political in terms of music theory and Western cannons; I would say I'm raw and still chasing a feeling more than technical perfection.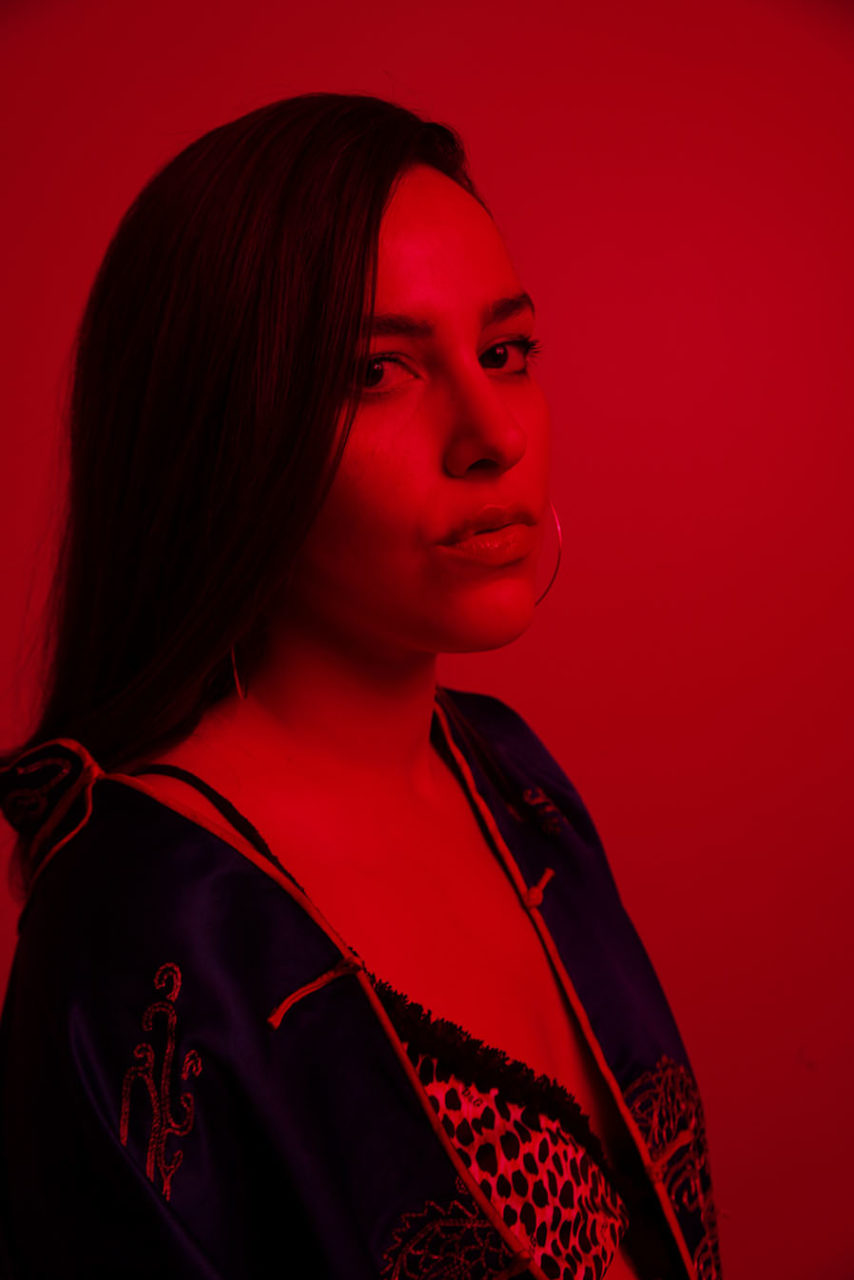 Who are your 3 favorite artists right now and why?
Yaeji — I like everything about her and she is a huge influence even though we sound nothing alike.
The Prodigy — specifically Liam Howlett, who is a cult classic because his sonic palette is the most important parameter of cool.
Hiedrah — a collective/party/religion in Argentina. All their releases and bootlegs are the sexiest guaranteed club anthems.
You've also a web developer, do you use that know-how inside of your music and art practice—and if so, how?
My dream is to develop my own VST or DAW.
What performance context (club, rave, gallery, theatre, the street, etc.) are you most interested in exploring at the moment and why?
Huge festivals—I'm ready for the big big sound experience. And also the studio. I'm looking for the most amount of musical experiences I can acquire and expand horizontally across the medium, because I want to understand the musical experience as deeply as possible.
Your pinned Tweet at the moment is: "the harm in harmony." Can you expand on that idea?
I'm really interested in dissonance, and throughout what I do I try to refocus its poetic significance and to reframe some of our ideas about it. If we recharge its emotional value, then perhaps we can liberate ourselves from the hegemony of it and in that way go beyond our limits of listening.
Feature image by Maria Fernanda Mollins. All pictures are a courtesy of the artist.