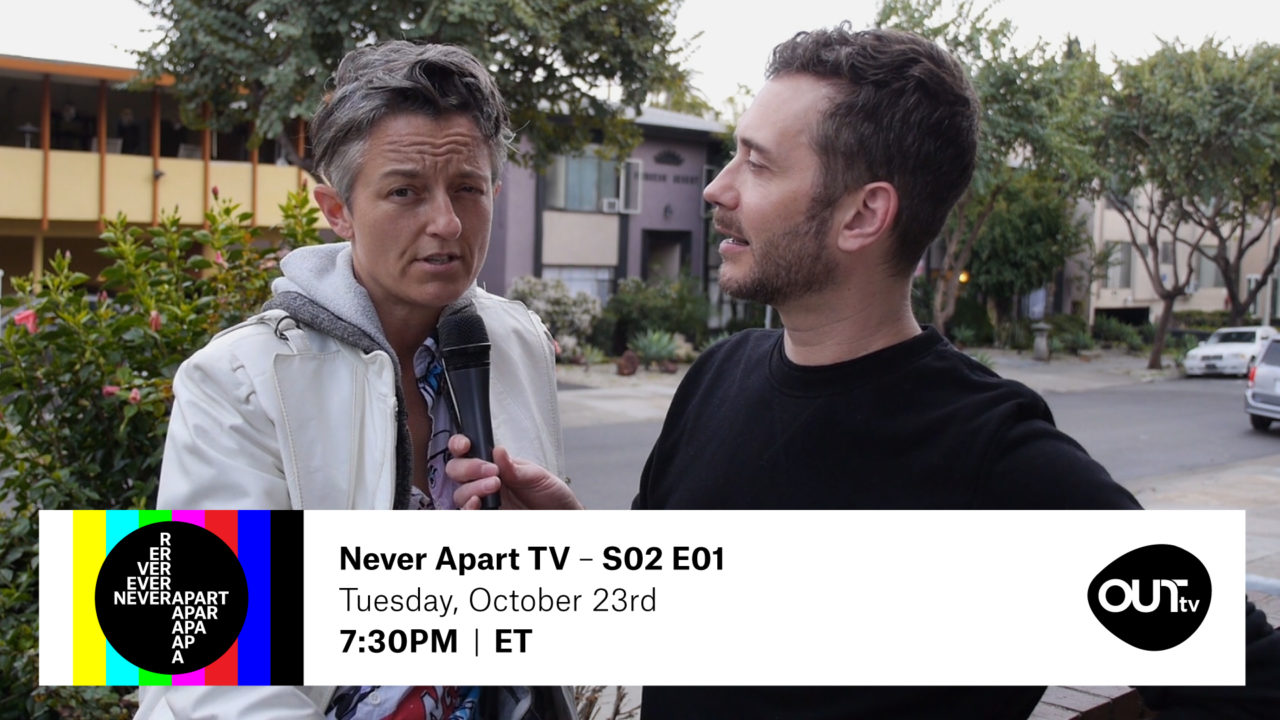 Never Apart TV Season 2 launches Tuesday October 23rd at 7:30pm ET on Out TV and on-line at Outtvgo.com
Never Apart TV is an arts and culture news program giving a much needed voice to queer artists.
Never Apart is a cultural organization with our headquarters and galleries located in Montreal Canada
Our mission is to create positive change and unity through art, bringing people together to end separation.
Episode #1
We hear from founder Dax Dasilva about the Centre itself, travel to Los Angels and talk with multi-disciplinary artist Lex Vaughn, Get our Wiggle on outdoors at the 519 in Toronto, speak with Hugo Huerta-Marin about his exhibition "Portrait of An Artist" and lots more!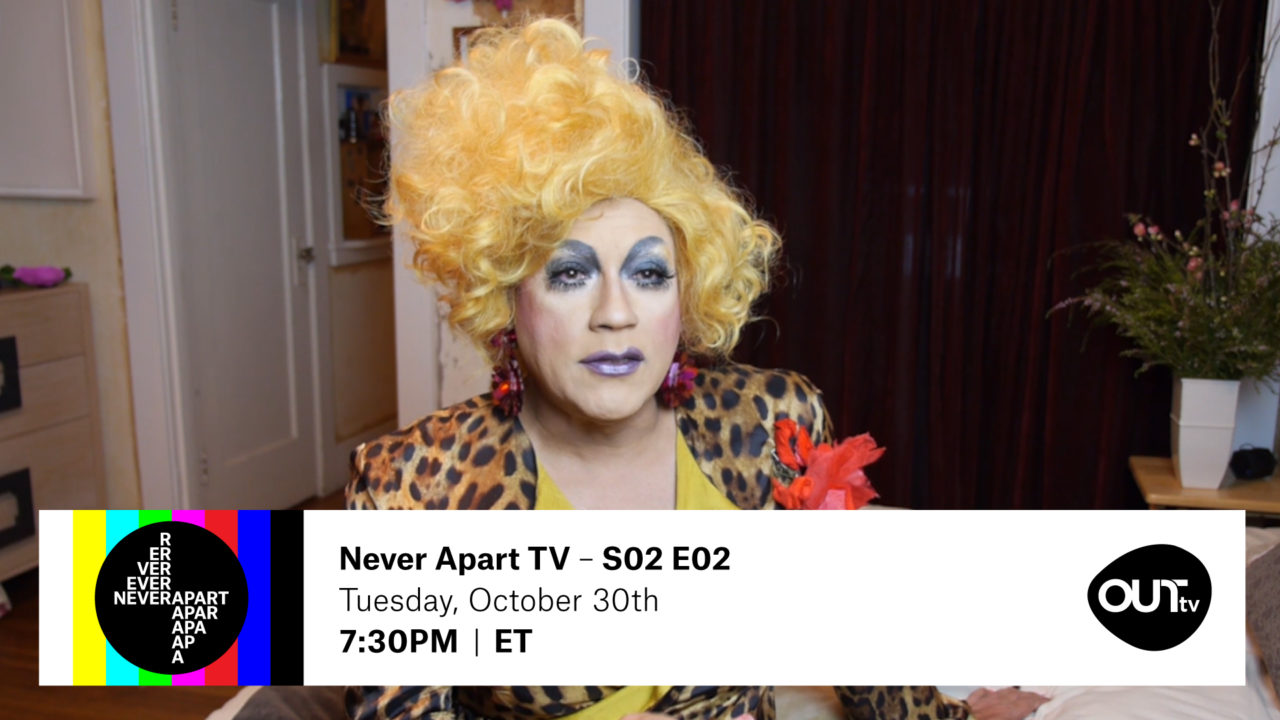 Episode #2
We visit San Francisco Drag Legend Juanita More, Chat with our Winter Artists and learn all about the Ballroom scene with Twiggy Pucci Garcon!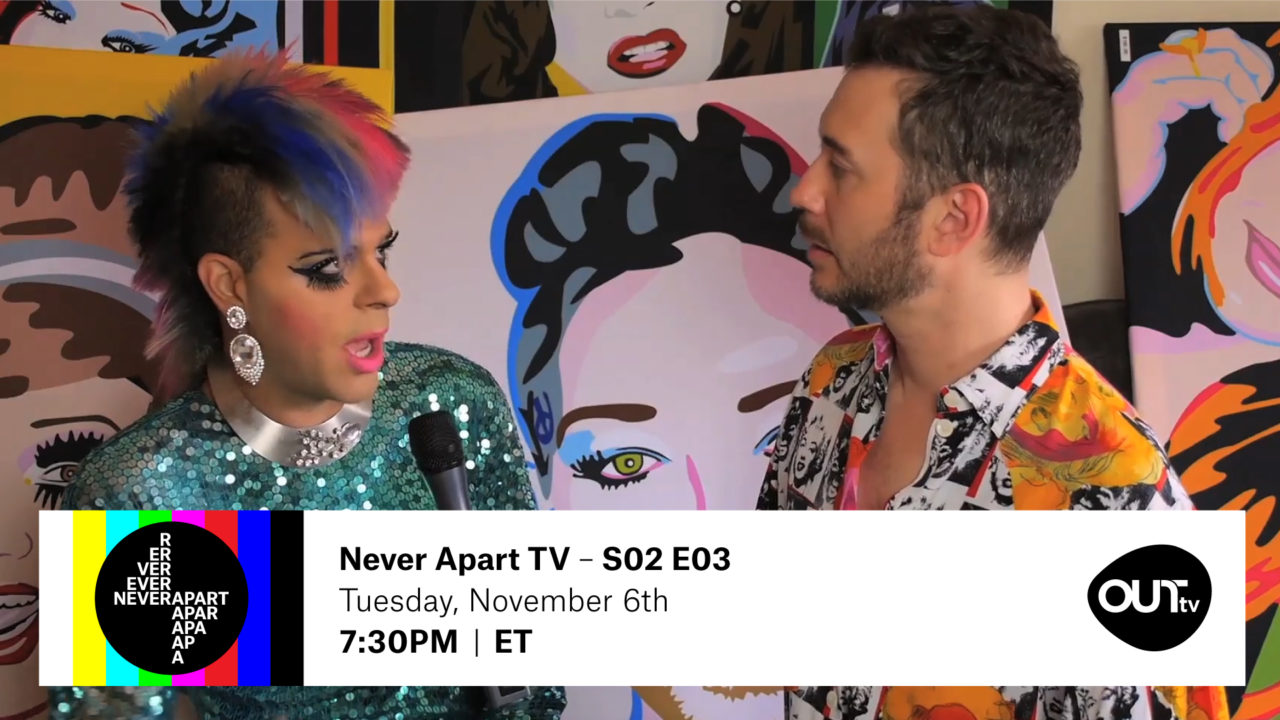 Episode #3
We travel to San Francisco and visit with the Legendary Mr. David Glamamore about his prolific career, speak with filmmakers Brock Yuric and Beck Osbourne about their amazing work, visit with Pop artist Sham Ibrahim and hear from Jann Tomaro about her ongoing Sound Meditation series!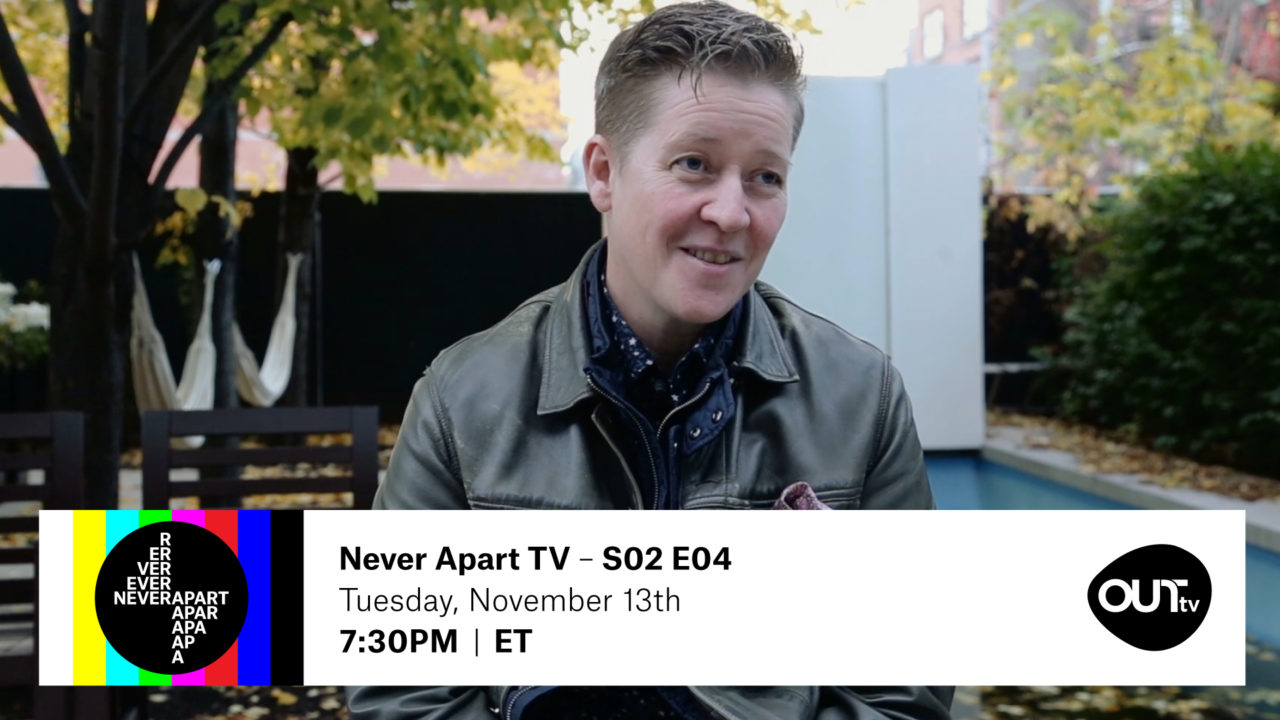 Episode #4
We chat with our Spring Artists, talk with story teller and activist Ivan Coyote and get out laugh on with the hilarious Drag Superstar Trixie Mattel!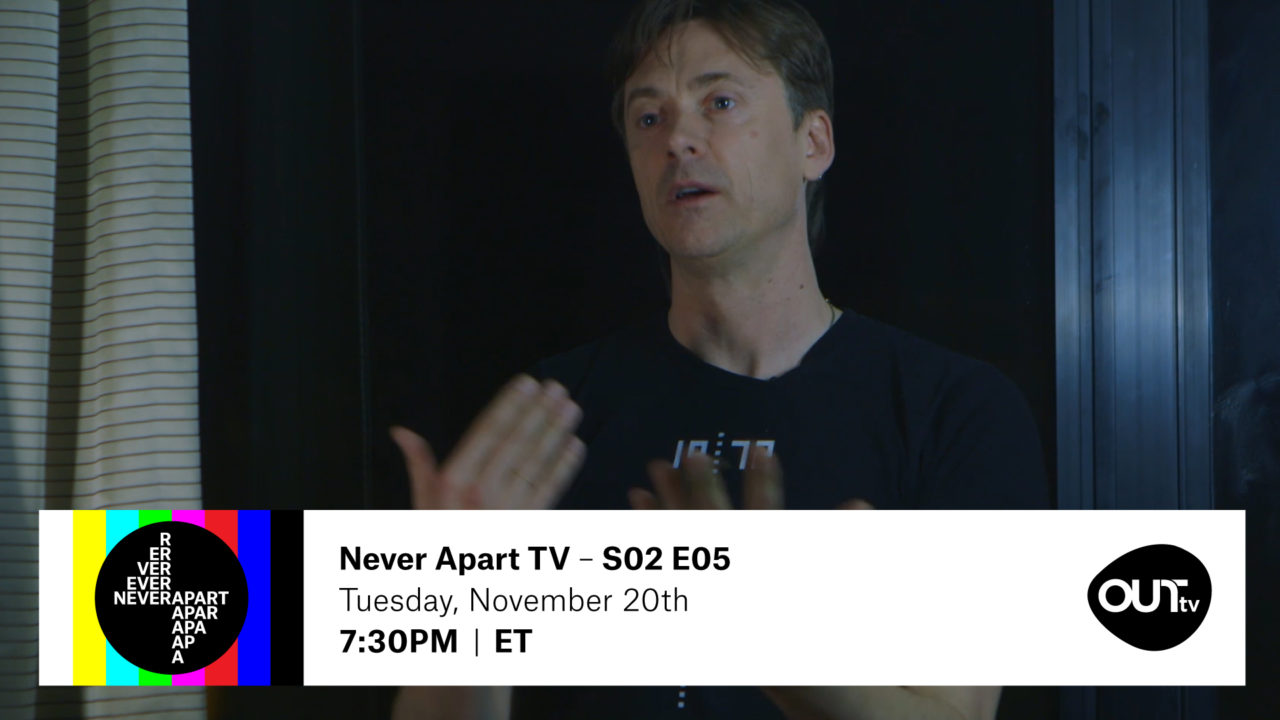 Episode #5
We learn all about the Annual wearable art and performance festival Wiggle created by The House of Venus and celebrate the 24th year with Candis Cayne, speak with filmmaker Meera Darji about her film TransIndia and visit photographer David Belise in New York and chat about his rocking work!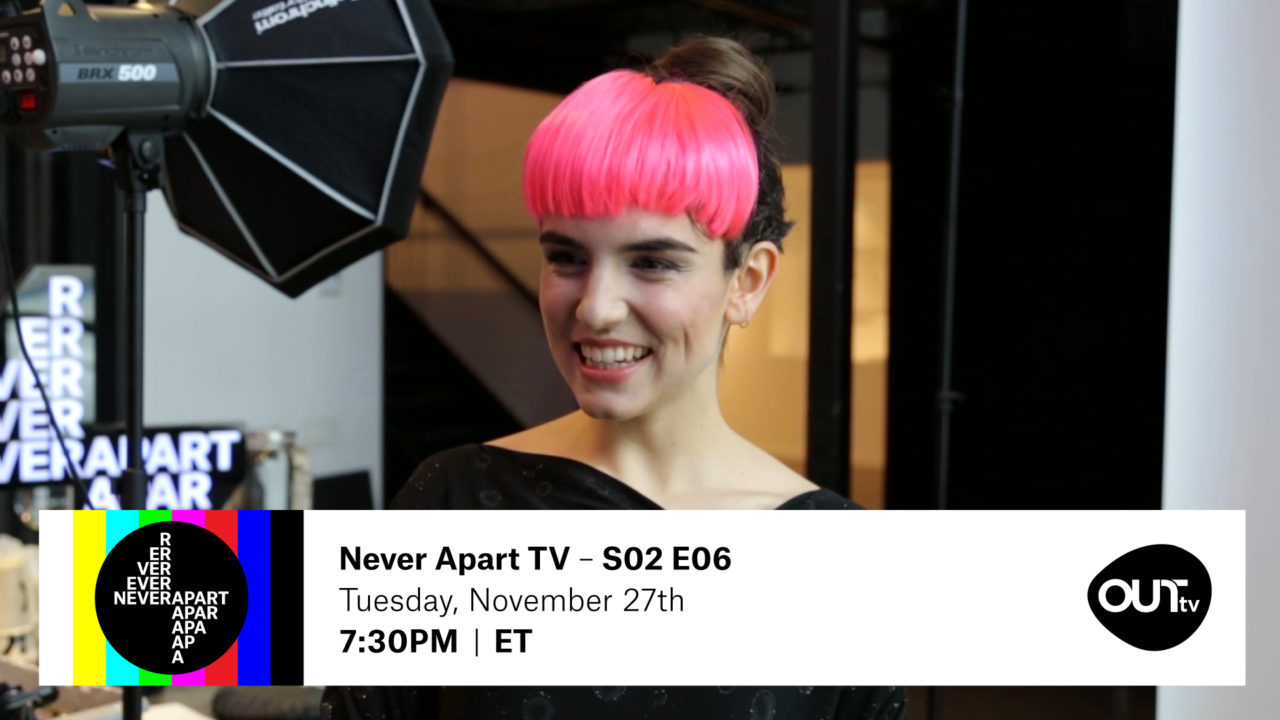 Episode #6
We go behind the scenes of our 10×10 photography shoot where we dress 10 Montreal artists as famous Canadians! We then attend the annual coffee table book launch and opening in Toronto at the Gladstone hotel where we chat with the other artists and folks who made it happen! We sit down with the writers who were involved at the Blue Metropolis Literary festival in Montreal and much more!