Never Apart TV Season 3 launches Tuesday, March 12th at 7:30pm ET on Out TV and on-line at outtvgo.com
Never Apart TV is an arts and culture news program giving a much needed voice to queer artists.
Never Apart is a cultural organization with our headquarters and galleries located in Montreal Canada
Our mission is to create positive change and unity through art, bringing people together to end separation.
Episode #1 Tuesday, March 12th 7:30PM ET
We celebrate Fierte in Montreal and chat with the Queen of Bounce Big Freedia and Drag Superstar Shangela and so much more – Hallelujah!
Episode #2 Tuesday, March 19th 7:30PM ET
We chat with our Summer Exhibition artists, learn what makes a Never Apart Legend most and Celebrate Pride with Never Was Average, LSTW and Fariha Róisín!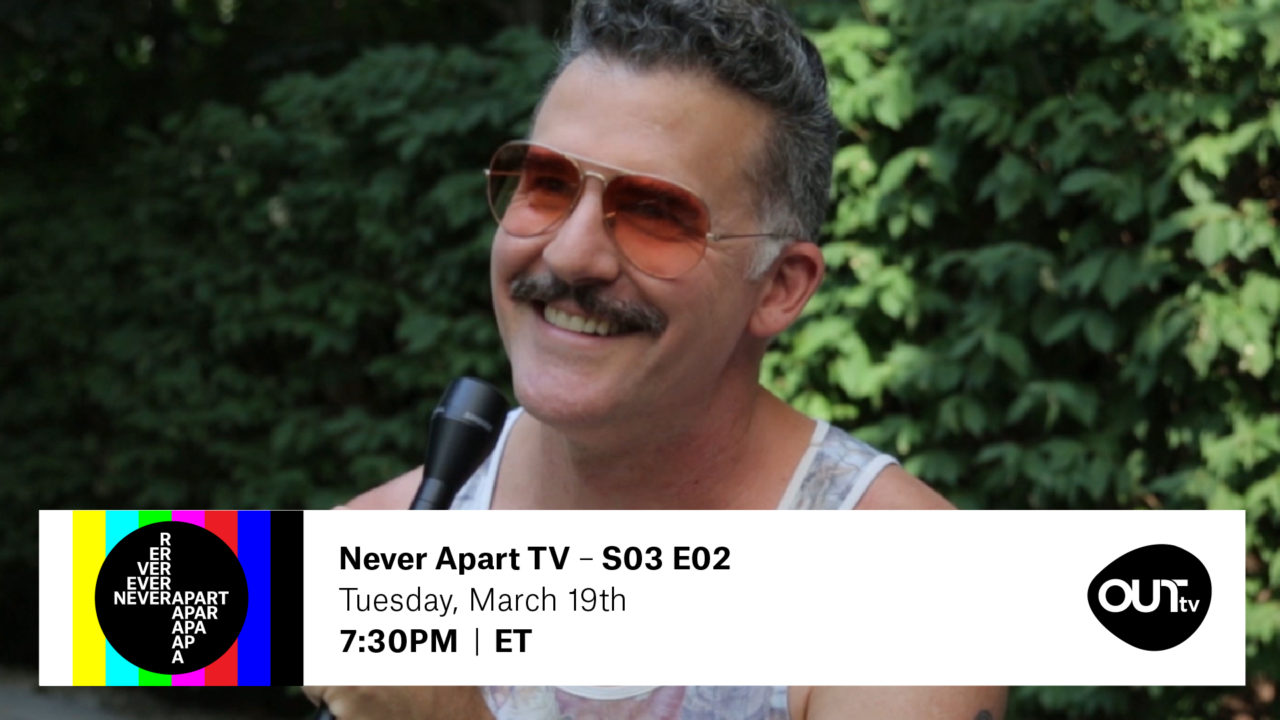 Episode #3 Tuesday, March 26th 7:30PM ET
We get our Drag Story time on With Fay and Fluffy, visit New York City and talk with the Legendary Linda Simpson about her Drag Explosion Slide show and a whole lot more!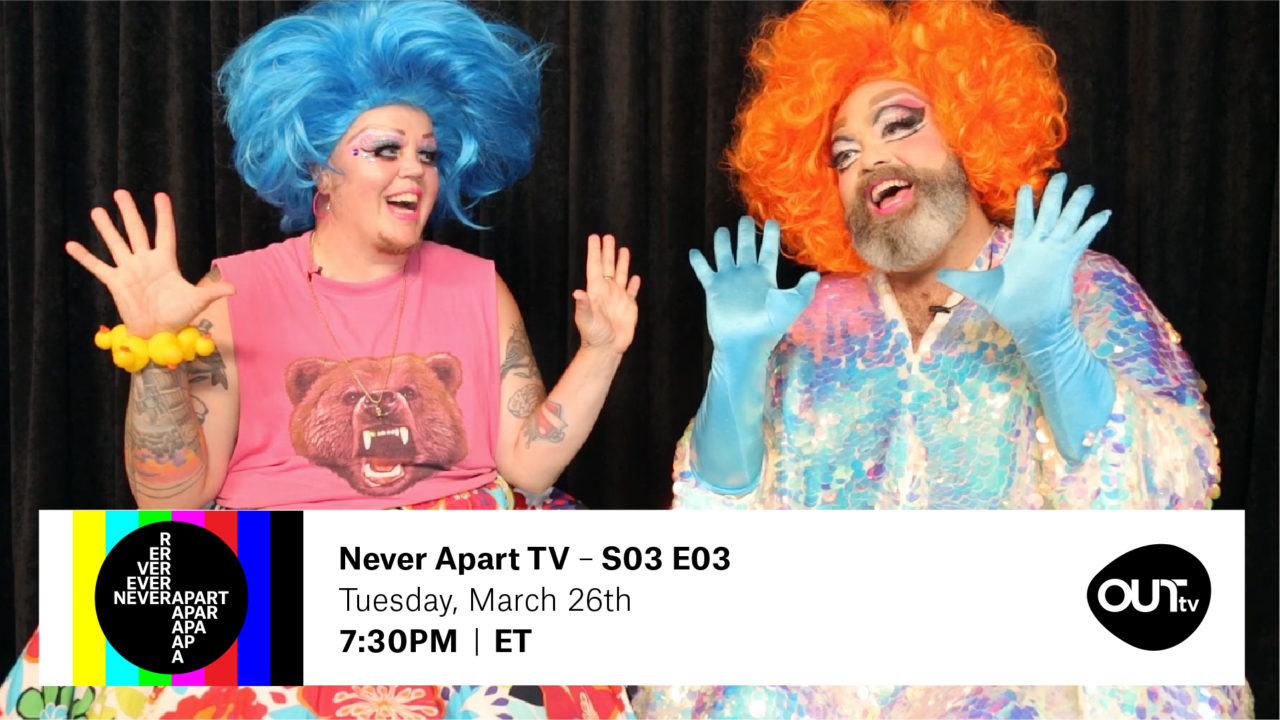 Episode #4 Episode 4 Tuesday, April 2nd 7:30PM ET
We speak with all of our all artists about their exhibitions and hear from our music director Leticia Trandafir about NVA the musical division of Never Apart!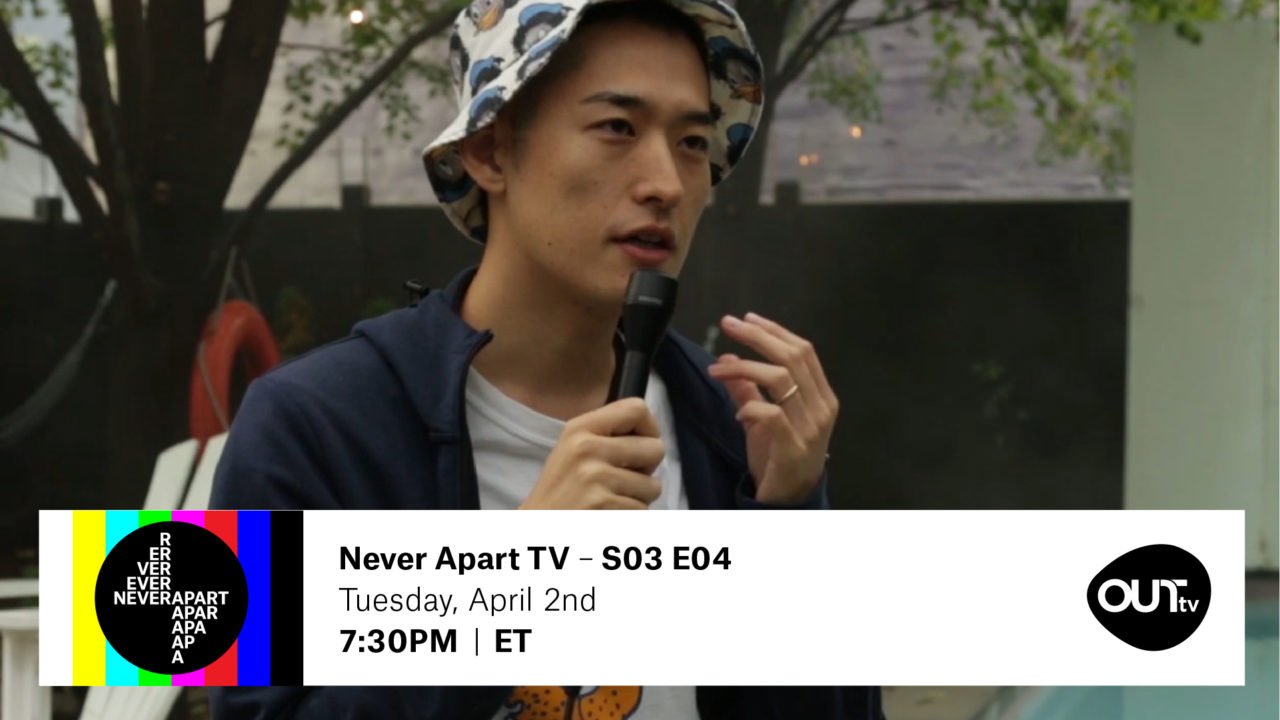 Episode #5 Tuesday, April 9th 7:30PM ET
We chat with rocker and trans icon Lucas Silveira, travel to New York City and spend the day with the Legendary performance art and Drag Superstar Joey Arias and a whole lot more!
Episode #6 Tuesday, April 16th 7:30PM ET
We have a visit with Toronto based music video director Sammy Rawal and chat with Queer icon and rock goddess Peaches about her prolific career and a whole lot more!