NVA x Fonderie Darling Podcasts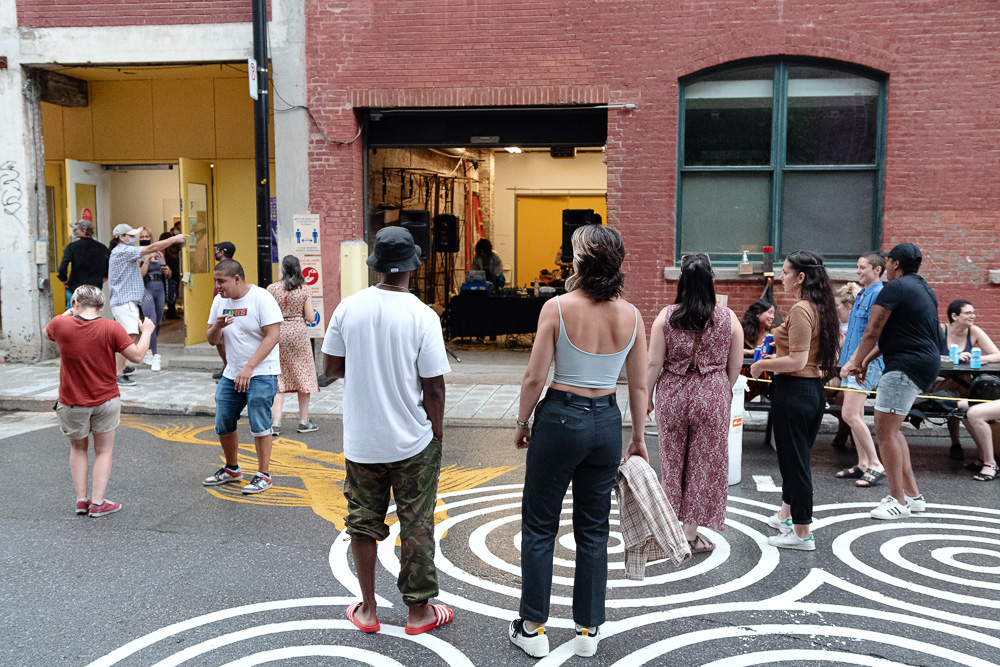 Fonderie Darling invited Never Apart to think up a musical program for a special event, presented on the Place Publique as part of its Allegorical Circuits for Human Software program.
For the occasion, NVA proposed 5 musical performances that tie in with the themes of Allegorical Circuits for Human Software to allow for the pursuit of feminist reflections on digital technologies, highlighting the person-machine relationship that underlies computer-assisted musical production. The artists presented were Honeydrip, KALLITECHNIS, TS Ellise, DJ Pøptrt and Odile Myrtil.
Showcased in a hybrid format at Fonderie Darling, the performances were also broadcast as a live audio stream on n10.as radio.
Presented as part of STREAM ON, a project by MUTEK Montréal initiated with the support of the Canada Council for the Arts in the context of the global COVID-19 pandemic. #BringingTheArtsToLife