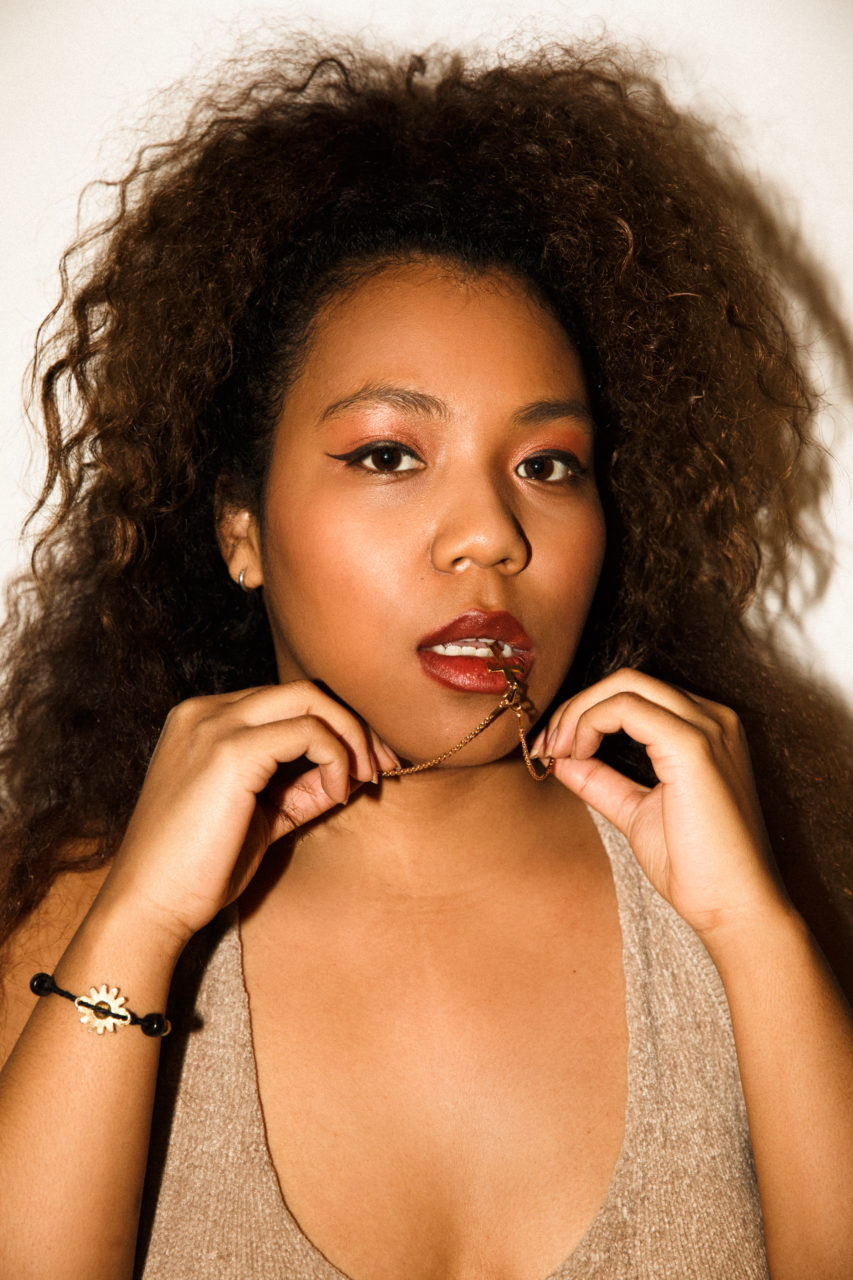 Odile Myrtil is quintessentially fierce. As a vocalist, producer and songwriter, she pushes the envelope of R&B and contemporary pop into velvety electronic territories shaped by both vulnerability and strength. As a DJ, her crafty blend of bass, grime and diasporic rhythms light dance floors on fire, whether it's at Piknic Électronik or a sweaty warehouse rave.
Odile is also a resident DJ at Montreal's Moonshine parties—a well-loved dance party that takes place at a secret location after every full moon, and that celebrates afrocentric music and visual art.
With collaborations including footwork producer DJ Taye, Montreal's rising star Ouri, CRi and Fade to Mind's Rizzla, Odile's trajectory as a vocalist and lyric writer is taking more and more of her focus.
We welcomed Odile in our music room for her to pick six tracks from our collection and tell us why they caught her attention.
Who are your musical inspirations?
Erykah Badu, through whom I learned the art of storytelling, and how to navigate the fine balance between keeping it real and compromise. As a contemporary artist, Arca—for pushing the boundaries of live performance and defining the "anti-pop star". Princess Nokia for inspiring me to unapologetically be myself, and helping me realize that my strength is in my difference.
What were your impressions while browsing through the NVA record collection?
I was noticing the similarities in sounds, and thought this was undeniably one person's records! Lots of Techno and Trance. It was nice to come across the different genre tracks I found while digging—a bit more on the experimental tip, except for the Spiller track that is sort of indie-pop.
What kind of sounds are you drawn to?
I'm really into soul and experimental music, which I guess both stem from the depth of the psyche, and that's something I look for in music. I'm attracted to sound that is unique, alternative and that connects me to facets of the artist's personality.
What's in store for you in 2018?
This year, I wanna focus on developing my speaking and writing skills in more spheres than song-writing. I've published a short essay in Montréal-based Mesh Magazine, started working with Vice as a collaborator, shot and directed my first videoclip for Cyber's song "Where We Belong" (check it out on Youtube). Theses are all huge accomplishments for me and areas I want to continue developing.
Music-wise, I am in the post-production phase of my solo album and planning the release of a collaborative experimental band with producers Rosewater CTZ and Ouri, keep an eye out for both projets, I think it's some of the best music I've make yet. My horoscope says i'll need to work extra hard at the beginning of the year, but that it will pay off in the long run, to be honest i'm feeling pretty good about 2018.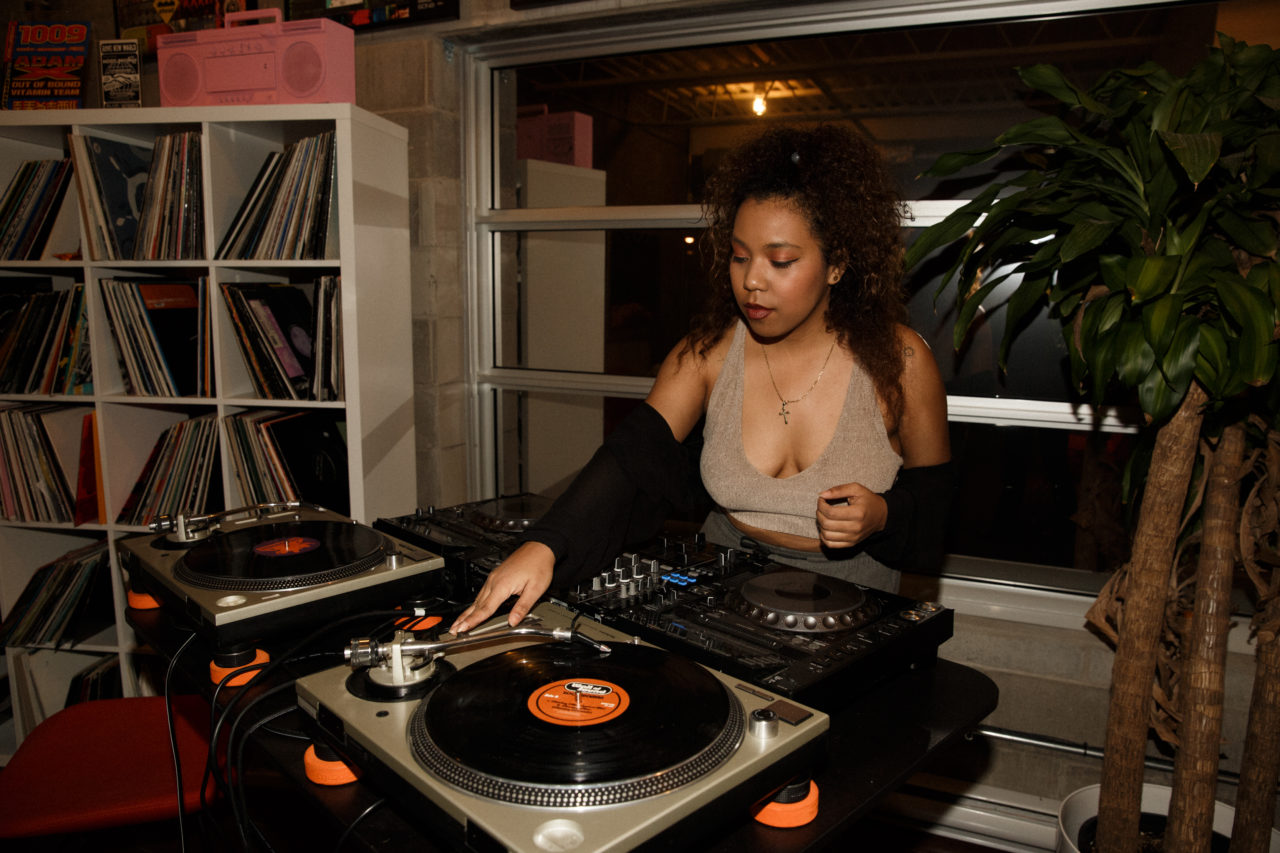 It's a release that really represents 2001… This makes me want to be driving in a convertible car on my way to Santa Monica. The sounds reminds me a lot of early Bonobo, Emancipator or Tame Impala. Great mood.
I really like overly long intros. I really like obscur samples. I really like loops. I really like dreamy. I really like acid house. This one has all theses elements.
Amazing track name, band name and cover art. Really complex sound aesthetics too, each one is special and has its place. This is a slow motion, post-apocalyptic, deconstructed dream trance.
It sounds like a Jungle track is playing at the same time as a UKG track. I'm really into the effect the vocals and strings being placed way behind in the mix has—diffused and distant—in comparison to the drums. Yes to two tracks in one song!
I love the looseness of the percussions, that almost sound like vocal chops at some parts, with the structure of the kinda dub bass encompassing all the other elements of the song. The strings that come up in the middle of the song are super nice too.
This song is a hypnotizing, scary and trance inducing 26m track. I'm really impressed by this 1994 song. It makes me think about something I read online about brainwave entrainment. Very Cool.