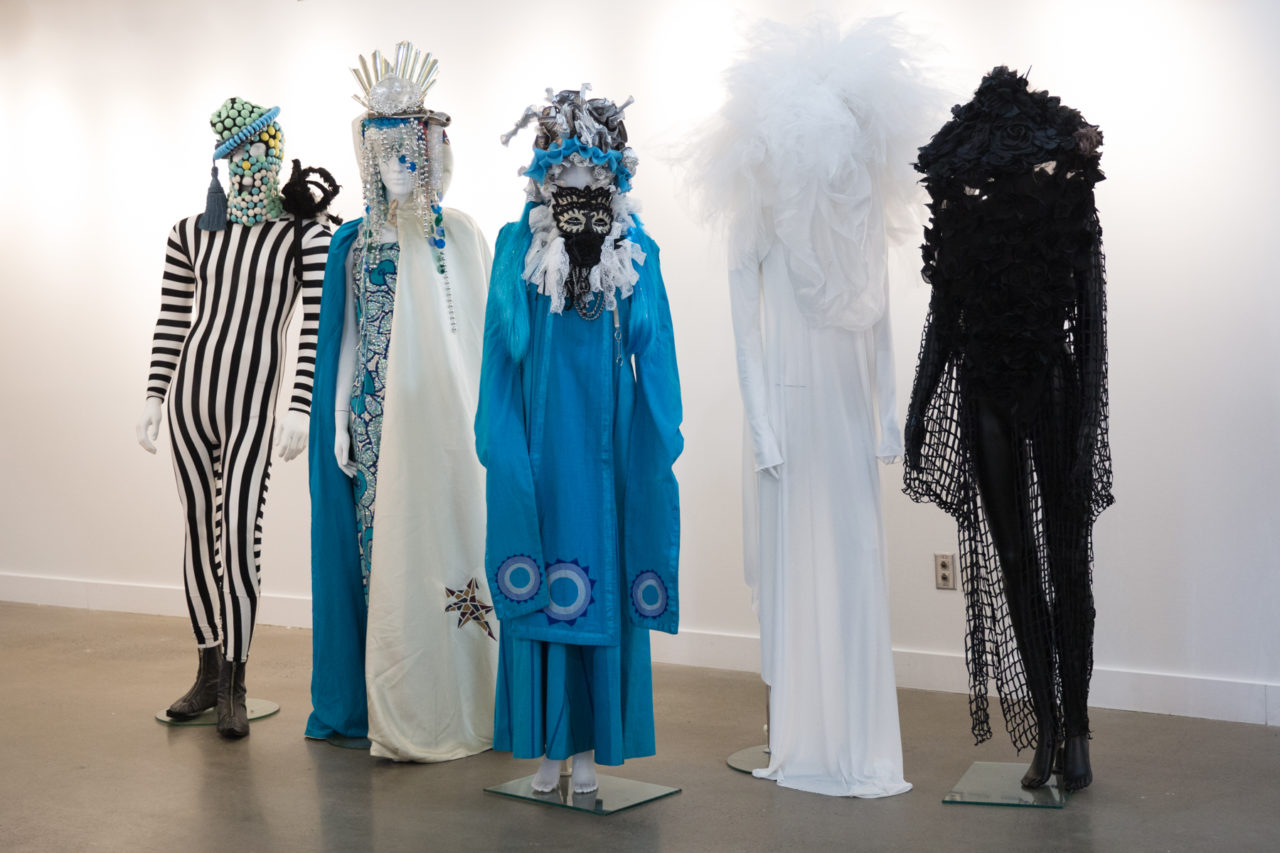 Wiggle is a wearable art and performance extravaganza celebrating all forms of expression and creativity, and two decades later it remains a vital platform for new and emerging as well as established artists, stylists, designers and performers, all woven into one otherworldly annual event. With Never Apart's executive-director Michael Venus at the helm, House Of Venus celebrates Wiggle's 25th anniversary on May 1st at the Museum of Fine Arts and May 18th at Never Apart.
Beginning in the early 90's as a fundraiser in Windsor, Ontario, the House Of Venus crew eventually relocated to Vancouver in 1996, creating glamorous chaos every year uniting many of the cities' brightest creative lights together in the spirit of imagination and the form of a wig! Making something magnificent from recycled objects or earth bound things not normally incorporated into headgear, fabulously made and created out of seemingly nothing, equals the glam-alchemy of Wiggle. Rapturous audiences who turn out every year are often walking pieces of art themselves, giving everyone a chance to feel part of the show. Artists, designers and stylists are encouraged to contribute creations in the fashion element by submitting cutting-edge wig and ensemble pieces.
Originally manifested out of a need for a forum where young people with non-conventional creative ideas could be showcased, over the event's long lifespan it routinely attracts diverse crowds including rock stars Michael Stipe of R.E.M., Alanis Morrisette, writer/artist Douglas Coupland, and Blondie's very own Debbie Harry. Wiggle has also boasted some of the world's leading stars of drag royalty to grace its stage, like Lady Bunny of Wigstock fame, Miss Guy (The Toilet Boys), Perfidia (Patricia Fields), and television superstar Candis Cayne (Dirty Sexy Money/I Am Cait).
With a desire to create change, Wiggle and The House of Venus have been pushed and nurtured by Michael Venus, who from the beginning envisioned making it to year 20, and beyond. The goal has always been to take viewers away from the mundane lives of everyday and give them a chance to be inspired by a place without limits based on fashion, art and fantasy, where gender is fluid and performances are purely innovative. Once the Wiggle spark was lit, it magically blossomed beyond expectation and is always the hottest ticket in town. Through the constant support of the many talents and fans of the show, Wiggle continues to evolve and flourish.
Having modeled and performed several times myself on Wiggle's stages over the years, I can attest that backstage is just as much a performance as the main stage. An army of make-up artists, hairstylists, dressers, performers, wigs and costume designers, sound and tech crews, all on the same mission to share and support one another's talents. The endless hours of dedication, creative excellence and a love of glama-drama has elevated the House Of Venus' initial vision to a galactic level of progressive and inclusive community building.
After 20 years, Wiggle began a new chapter with Centre Never Apart in Montréal and in 2019, the festival will celebrate its 25th anniversary at The Museum of Beaux Arts and Never Apart.