When It Comes to Race and Feminism, How Do Quebec Media Institutions Always Fail Us?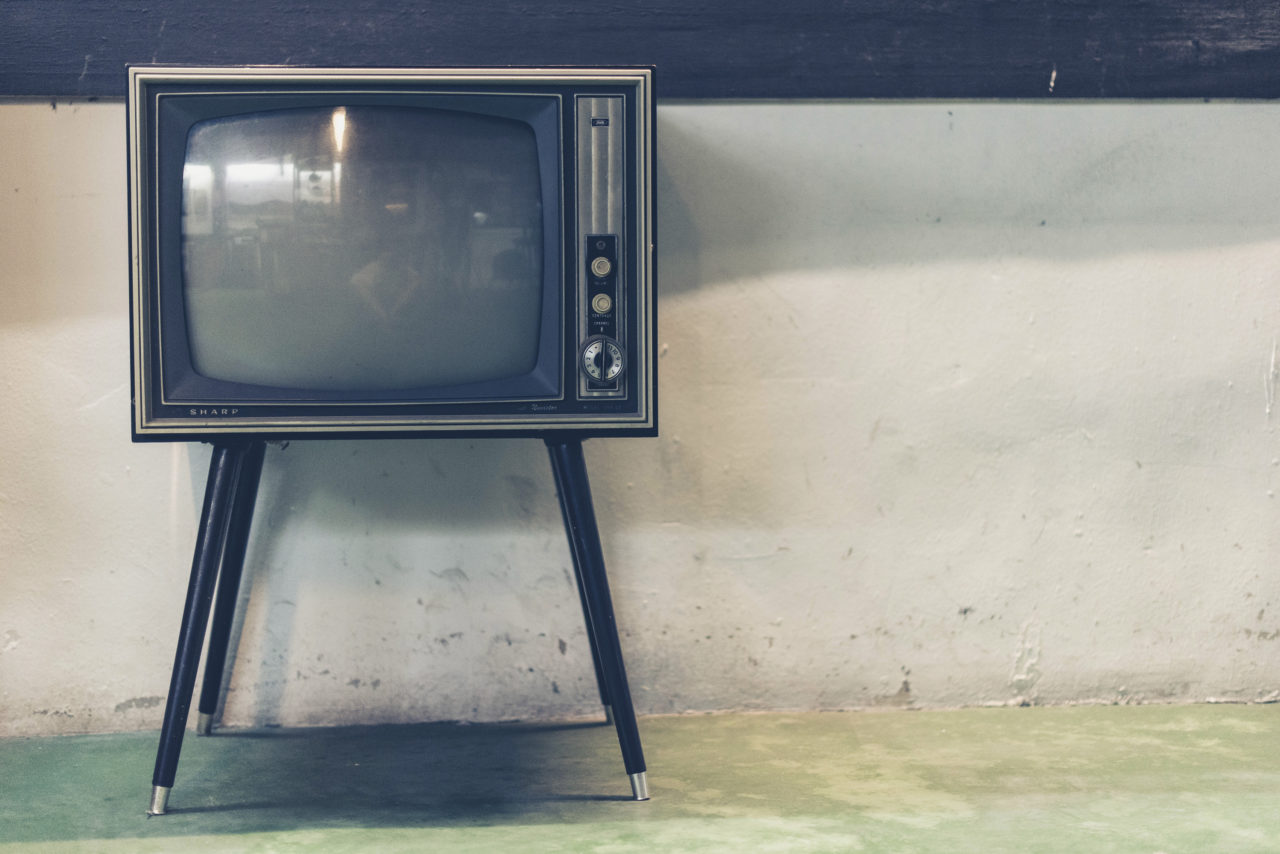 TRIGGER WARNING: racism, colourism, sexual violence, gaslighting, sexism
We've all learned a lot about ourselves this year. We didn't have a choice but to sit down and look at ourselves up close in front of a mirror and start a healing routine. Self-care ain't always cute and fun—it's not ultimately found in a bottle of expensive orange natural wine or a spa day at Bota Bota. Self-care is self-observation in order to overcome our own trauma, to cut our biases. I mean, you were there, I don't need to explain to you why 2020 was a shitshow.
As a Black person, I sense that May 25th was our "before / after Jesus Christ", way more than the COVID-19 outbreak and the first lockdown—and I've read many people expressing that same feeling in the Afro-descendent diaspora worldwide. George Floyd was a martyr to prove that we live with systemic racism. And just because the world stopped, most White folks had to acknowledge the past 400 years. Just like Jesus, George Floyd was the face of that awakening, and specifically the guilt that comes with it. Most of the time, I'm the only Black person in a room in my field. I was then used as a guilt shield for most White folks I know. Asking me ALL questions they could just look up on Google or in a book. The emotional labour of people asking me, or any Black person, if they did something wrong to other BIPOC folks was just too much. Even to the point that, I started to have chronic back pain.The weight was too intense, I was putting this on my shoulders. I was accepting their pain as mine. I never had such ailments in my entire life but, we could blame the weight of 2020 on our shoulders. I blame the weight of White guilt on the shoulder of BIPOC people. As if White people would've suddenly acknowledged and made peace with the current status quo by saying "tell me what book to read, what movie to see" and the classic "I didn't know all of this before, I'm so sorry". I won't talk for all Black people because we all have our ways, but I don't feel these phrases are productive. As if the whole world was turning around for White people and the moment they finally decide to acknowledge and observe that we don't have equal opportunities, we have to caress their silky hair and tell them "we're sorry you didn't know, let's help you help us"—meanwhile we don't even have any generation wealth.
This whole month of June was about emotional labour, and the months that followed too. We are a diverse group of friends, North Africans, White folks, East Africans and West Africans. My White-passing BIPOC friends are secret agents. They look White but, they show up quickly when there's incidents that happen right in front of our eyes. They lived with islamophobia and neo-colonialism. They are part of the struggle and our friendships as Women of colour are strong. We bond, we discover so much from each other and sometimes we do it without explaining because we bond over that same struggle. Ok, maybe I've been too deep in "Freedom Is a Constant Struggle: Ferguson, Palestine, and the Foundations of a Movement" by Angela Davis. Friendship is key, we don't need to have the same struggle to know that we can assist each other and offer space to one another, or step up for one and another. That's why "My Black Friend" is harmful; it's the instrumentalisation of a friendship so your White guilt can be tamed, the guilt stemming from not being "woke enough" about the social justice movements that occurred way before George Floyd died.
And my girls, as different as we are, they are the key to why I'm still here. They inspire me and I hope they know it. We created a safe place that we built for each other, one that gave birth to discovery and to new ways for us to heal individually.
I'm the only child of my parents; they were actively involved in their community from the 1980s until now. They raised me pretty great. I had to think only for myself, I was exposed to art at a very young age. That's why the Jazz Fest is my favourite festival. For all the memories it brought me, going downtown in 1995 to me was liberation and the artistry in chaos of Montreal at that time is pure mist. When I was a tween, my mom read Malcom X and Franz Fanon in the summers. My mom gave me homework. I hated it so much, I just wanted to smoke weed and read books about Reggae history. And it's not all Black kids who had that education—I'm very grateful for it. She only bought me Black dolls, every Christmas, and my birthday is on January 1st, so I always had one big gift. I was very happy when I finally got a Brandy doll. I thought she looked like me. I grew up going to my mom's meetings with her cool scholar and artist friends. Watching them build space for us, breaking barriers. Some of them almost were forgotten up until now. And that's why I posted a ton of videos of that Télé-Québec show, Droit de Parole, which was filmed live in April 2001. The anxiety I have when I hear Mathieu Bock-Côté comes from a very special childhood experience. I'm Harry Potter and he's Voldermort. We have different energy and maybe I'll be the only one to defeat him in a debate. That's lowkey something I would love to do, and I fear that if I lose my emotions at the same time, that's what I'd want.
I saw Black people fighting for our common liberation all my life. I wanted to honour these people who are actively doing the work like sociologist Jean-Claude Icart. The same year, my auntie Martine released her movie Âme Noire / Black Soul and this film changed me and is the core of all my influences. And it also really got in my guts when Rouè-Doudou Boicel died. We shall remember his work forever. My last memory of him was in Summer 2019, we got interviewed on the same show at Radio-Canada. My friend, Marie-Ange Zibi was the researcher for the show I was on. If we didn't have a Black Woman in that position, maybe I wouldn't have been invited. Marie-Ange is also to me an amazing person and a go getter I appreciate. When I saw Doudou, he was a bit grumpy. We did a live recording at Place des Festivals and he was mad that White people didn't recognize his work of creating the first Montreal Jazz Fest called Rising Sun Festijazz, 2 year before the Montreal Jazz Festival. We have to honour our elders, they are part of our African memory lane.
I guess all these things made me very grounded about my identity. Even though my French accent is "too white" or "too Québécois" and I've dated outside my race. I still know myself: I'm a weird Black girl from Montreal-Nord.
I grew up taking the metro at 10 years old. I'm a city kid and probably one of the rare ones in my professional circle. People around me grew up in the suburbs or "les régions" or in another city in the world, whether they were BIPOC or White. When I came back from Brussels after 3 years and a pandemic, I was still hooked on my childhood memories of Villeray, Plateau-Est, Parc Ex, Hochelaga and "l'Est". Especially Villeray and Parc Ex. I remember walking from métro Jean-Talon through Henri-Julien and Jean-Talon, all the way to the dance studio upstairs from the Fit for Life back in 2002. The condos were a residency for people with hearing loss. There were a bit less yuppies in Jarry Parc, it was one of the most diverse places ever, and it still is. I started going out behind my mom's back at 15 years old in the nightclubs on St-Laurent. I'm starting to be old enough to call myself a 'vet' of the party scene and it's part of my experience as a city kid in Montreal. All the venues where we had our first parties are closing and it was an issue way before COVID-19. Seeing gentrification going so fast in front of my eyes in the middle of a pandemic was a big shock that I didn't know who to express. I feel powerless.
And yet, being able to be mobile at 10 years old with no brother and sister, of course my friends were very important to me. Friendship is love. I've discovered so many different ways of thinking with my friends and without feeling my freedom of speech taken away from me. Going to the West-African, Maghrebian, Latinx, West European and Jewish family households. Encountering all their matriarchs, tasting their food, sharing and travelling. Montreal made me wanna travel the world. My small island was like a trip around the world with my 28$ monthly STM pass. I'm an East side kid, I had never really gone West of St-Laurent when I was a teen, you get the picture. My friends were my world, they made me discover so much. Although even as kids and now, I still know some White people who called me "their Black friend."
Now, I'm almost 30 and I'm so grateful for the past 4 years. As much as I have gotten paid and have been able to pay rent, I've experienced a lot of misogynoir. Back then, in Montreal and I was highly involved in the "urban music'" scene that they call Rap Queb (Québécois Rap). So many people inspired me to become the artist that I'm still learning to become. Those people were from various ethnic, gender and religious backgrounds but, we all, somehow, spiritually bonded through music. They understood music was a vessel from a common struggle. Many guided me in that struggle, my spiritual godfathers, my sisters and my brothers. And all the people I've met along that era. It was a very special era, it was a very important moment in Quebec music (his)tory. I'm not even 30 and I can tell you that 2007-2012 was a golden age.
It's important to remember our elders, remember the aesthetics that came from a struggle. A struggle means our common fight, not our sorrow. If you love Black culture, you must imperatively be about the struggle, meaning that you have to be part of the everyday fight, as we wake up every single day struggling because we have Darker skin and people's bias towards us is the same around the globe. My people know that, and they always hold it down. I've never smelled bullshit or any ambiguity from the people that marked my road.
Silent Queb Rapper, Silent Queb Rap Journalist. Allyship is important
For many years, the circle of people I've been around in the "urban" sphere of the music industry of Quebec was White. Often, not acknowledging its own homogeneity. For me when you acknowledge something, that's when you're capable of identifying it when it happens right in front your sight and be part of the fight for change. And yet of course, the 'arrogant' content I posted online would lead to fights between individuals. "You can't create debates online" and the classic "Aïsha, why don't you create your own platform to talk about these issues." I've lost many Rap Queb comrades but, lowkey I needed that. Since when is social media not a place of expression? Don't we all have freedom of speech? And if I had to create a platform of my own in the middle of an economic crisis, would I have easy access to funding? Would I need to speak the right institutional language to access those funds? Are these funds made for projects that maintain a certain status quo? Who will judge if my project can be funded? Will institutions fund me while I build projects that will only challenge and decolonize them? Will any reparations be given to our Black genius ideas? And yet, all I got was many "help me help you." The emotional labour around getting access to raise our voice is very expensive. And your access to the currency of Whiteness makes it easy for you to fight any for your struggles.
Philippe Néméh-Nombré wrote "Le Hip Hop avec des gants blancs'' a reflection on the depoliticization and lightening of hip-hop during its passage into mass culture. Even Doudou knew and felt how Black music in Quebec isn't feeding Black artists. We all know that but, most people think we want to throw them off of their Musicaction throne, but we just want access to it. If we redefine what music quotas can be according to the demography of what people consume in the "Pop" and "Rap" spectrum. Adding English-speaking Quebec-born or based artists will open wide doors to BIPOC. Yet, I heard your White Fragility towards your struggles of keeping French culture alive on unceded land. I hear you, your grandpa risked his life as a draveur and "les maudits Anglais" took the money off your family for a few generations. The church took everything from you and your ancestors. I hear you, that's your struggle and your generational trauma. And yet, it doesn't affect you in a systemic way worldwide. Can you accept everyone who made your culture so unique, without the fear of disappearing? Can you let go of you "White N*gger" («N*gre d'Amérique») complex? To me that's erasing the history of Indigenous & Black people in Quebec. I don't care about Vallière chilling with the Panthers, that was him saying he had Black friends.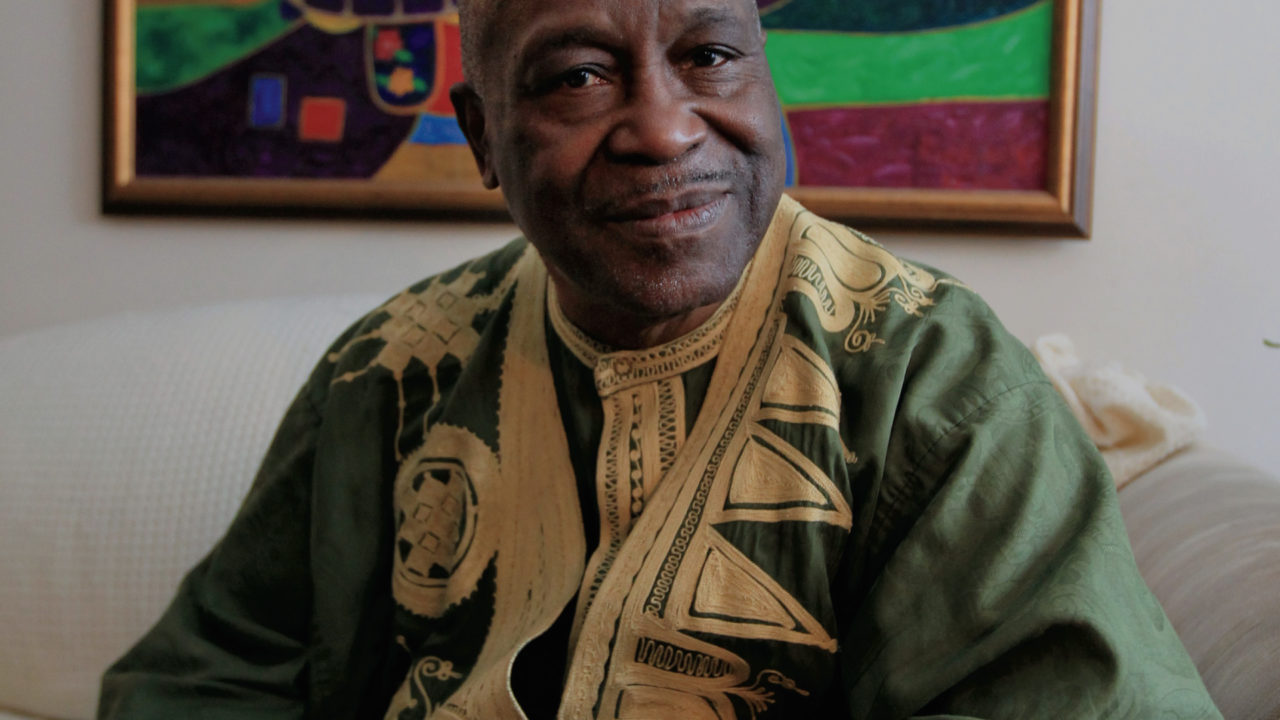 I remember this venue manager telling me all sorts of things because he couldn't stand it for a minute when I would address Rap Queb being all in silence. I was so triggered enough to record that 60 mins conversation, riddled with misogynoir and gaslighting. I really think toxic people in the music industry in Quebec support this kind of behaviour. They would try to silence us for saying what's real: systemic racism is also in the cultural industry of Quebec and we must address it. People benefit from funding ultimately because some people are more palatable than others, their team (mostly White) knows the institutional language to get access to this funding. When we say we want institutions to be decolonized, we also want them to acknowledge their criteria are based on how the majority sees marginalized cultures, which also makes it impossible for BIPOC to embrace their creolité (creoleness). Montrealers live in a multi-linguistic place. Montreal isn't Montreal without that. And since it's Quebec's major city, then, the province can't be what it is without that aspect which they are trying to push back, while marginalized voices are struggling to have a voice against the institutions. Us BIPOC creatives in this city are as talented and as spread out into the world, as genius and as innovative, because we've always had to produce our own platforms in parallel to these institutions to make our voices heard worldwide. They hear us so much that Montreal became a creative hub that they all gentrified.
Intersectional feminism is key
While the world was trying to be woke about police brutality and systemic racism, Planète Québec and Planète France followed a second wave of #metoo #balancetonporc. It was triggering for BIPOC Femmes, it was painful to see all these testimonies that felt like our own stories. The number of Indigenous women and Black Trans women who died in the past 5 years is triggering. As long as we don't protect the unprotected, no one is truly equal. In my politics, I centralize Black Trans women because I feel that even Franz Fanon and some members of the Black Panther movement have been doing misogynoir. And yet, White Feminism is the mainstream feminism we supposedly "all agree on'" for our 4th wave and it's dangerous. And by the way, you can be a WOC (Woman of Colour) and have White feminist ideas but, we'll talk about it later. White feminism serves able-bodied cisgendered straight middle and upper class White women, like Lena Dunham or Taylor Swift. And it is much more alive in a matriarchal society like Quebec. It's the Suffragettes of this world, the same that are using the oppressions experienced as women to seek empathy among other members of the big umbrella of "diversity." Cis White women have a privilege that we upgraded in their struggle as we go into the 4th wave of feminism. When they gain political and institutional power, they can harm other marginalized groups. And yet, we can all suffer from sexism and all the weight of patriarchy but, we are not served with the same spoon. For WOC it's served as White supremacy and patriarchy, it can come from a man and women of any ethnic group.
Black come from a line of women who got sexually harassed, fetishized and sexualized since they landed in the Americas; for Indigenous women, that's true ever since the White settlers came here. Sexual violence is one of the older crimes against humanity. According to DNA test, my oldest ancestor was an Indigenous woman who got raped by a British man. During slavery, the bodies of Black and Indigenous Femmes would be used to produce other slaves and to satisfy the racist master's desire on our bodies without our consent. In Brazil, when they abolished slavery, it was followed by "whitening'" policies that encouraged immigration from Europe. It also demonized African and Indigenous cultures and sought to completely purge not only the memory of slavery, but each and every contribution made by non-White people. François Legault claiming his Indigenous ancestry by having a great-great-great-great grandmother that was Indigenous when Joyce Eshaquan died was the cringiest thing ever. I hope every French-Canadian knows that if you can't pronounce their name, they probably got sexually assaulted by some colonizer stealing their lands. That was also part of our erasure. We can't have a feminist sovereignty if it's not intersectional. That was a bit raw, right?
And no, 'able-bodied straight cisgendered White women' isn't diversity. It's not, because they'll always have power over other groups. Even if they are neuroatypical. I understand there's a crucial need for small and bigger businesses to give an adequate work space for them but, when it's time to hire a neuroatypical woman, most of the time, a White woman won't say it in the job interview. Imagine the pressure and anxiety of being BIPOC neuroatypical at a job interview. Most of us know, it's already hard to get to the interview even if we're qualified. People's biases always play a role in most of their decisions. Since, it's not visible, a White woman will still benefit from White privilege. And being straight-passing plays as much of a role as being a White passing person of colour. Having this world are White-washed and straight-passing version of diversity that the institutions want to have when they want more diversity funding. People's biases didn't die with a knee on George Floyd's neck for 8 minutes 46 seconds, people's biases.
Colourism : Is Quebec media ready for this conversation?
I have many aunties and cousins who look like Rosie Perez. My mother is from the South of Haiti, aux Cayes is very known for the grimelle, the mûlatresse. "Historically, Haitian mulattos have been looked down upon by both Blacks and Whites alike, and used by both when best suited. Blacks regarded them as no better or worse than their unmixed French progenitors. Indeed, many mulattos did align themselves and identify with the ruling French and their culture. Not only were they regarded as a class of their own, but they were also free, highly educated and wealthy. Being part of their time, many Haitian mulattoes were also slaveholders and often actively participated in the oppression of the black majority. In Haiti, mulattos initially possessed certain legal equality, which provided them with many benefits, including inheritance. In the 18th century, however, Europeans fearful of slave revolts had restricted their rights, but they were successfully reclaimed in 1791.''
My own DNA is 80% West African,15% European and a 5% mix of Middle Eastern and Indigenous. Well, you know where it comes from and it's not cute (colonialism! slavery!), and neither is being fetishized as a mixed kid. The brother of my maternal grandfather is a light skinned man with green eyes, my great-grandmother is pretty much a white-passing creole Queen. My mother's side of the family is Afro-Latinx from Haiti and Cuba. Black comes in many shades, Black comes in many shapes. There's no definition of ''how to be Black'' you're just it. And I don't claim to be Cuban nor Middle Eastern, Indigenous or European, even if it's in my DNA history. I'm Blackityblack. I'm Afro-Canadian, Afro-Québécoise, I'm Afro-Latinx. Je suis Noire. And there's no ambiguity in this but, I sure do have privilege in relation to a darker-skinned woman. My skin tone isn't too dark or too light, I'm in a middle where my Blackness is still palatable. Especially when I moved to Europe. Being Caribbean in Belgium raises questions about colourism to me. I wasn't too dark, and I wasn't African for some people who identify as Black or not. I was exotic in relation to the "proper Black", because the Afro-diasporic people in all the Americas were "less African" with all the mix of African tribes, with Indigenous or because, women got raped by White settlers. Exoticizing my Black skin among other Blacks because somehow the atrocity of losing our direct link to Africa brought us closer to Whiteness and its privileges: nationality, class, Western money currency.
Back in 2017, I moved to Belgium and discovered many new things. I've never heard the term "quarteron" in my entire life, meaning "white passing Black person". The effect of Belgian colonization on Congolese people is still felt today. In regards to identity, many people were a mix of Belgian and Congolese. Many were claiming their Blackness through their grand-parents. My best friend is a fruit of that. When we had a conversation about race they made me realize that Black identity is genes but also culture. When it comes to mixed people who have features closer to European ones, we say that they are White passing. Most quarterons look White but some of them tend to have Black features regardless. It also gives them space for an ethnic ambiguity closer to the privileges of Whiteness. In some cases, when they have a knowledge of Black culture that their parents taught them from the get go, they seem to have more acknowledgement of their own "quateron" privilege. Then, we all come from trauma, many psychiatrists say that it is in our DNA. Sometimes in the case of a mixed person, White-passing or not, they deny their Blackness because it is their way to survive being seen as Other even in their own home. They deny it so much that they develop racial bias. We call that colourism. I sense that colourism goes both ways. When we say "I prefer a darker skinned partner" you put emphasis on darker skin being linked to being "strong" and to "masculinity,'' which it is not. Also, when we say "I prefer lighter skinned partners" it's also wrong because light-skinned people have been the fetish of all types of ethnic groups, as much as they have been rejected by everyone for being both White and Black. Colourism is rooted in White supremacy. Phrases like "the lighter the better" always created division in our community because we're still living up to these standards of White supremacy and we need to decolonize ourselves. Hair texturism is also real. It's not because you are pro-natural hair that you aren't doing texturism. According to Natural hair mag, texturism fosters the idea that certain types of natural hair patterns are more desirable or beautiful than others. In the media, when natural hair has been marketed it is always type 3 hair, as shown above, that has received representation as opposed to type 4C hair. Please, google this, because that's the Blackest thing ever.
In the media industry in Quebec, colourism has been happening and White people don't even know what it is. It works well for White supremacist ideas when they are maintaining the status quo. We conserve the idea that there's a "perfect Black person," an individual that speaks with a perfect French-Canadian accent, didn't grow up in the "grande ville" (the big city) of Montreal or was a top A list student. They will never speak up against the institutions, because they are ''good Blacks''. The idea of "Black Excellence" Quebec Edition is White-washed imagery and small representation of the Black experience in Quebec. It's also ingrained in capitalist ideas that if a Black person isn't the best of the best, they will never have a seat. Even the crème de la crème of Black people working in media don't have positions that are highlighting the depth of their talent and intelligence. Why don't we have more Black producers ? They still don't even have power positions even if they are the best of the best. Institutions still use them as tokens. I've always admired the work of Black journalists in Quebec. All of them are the best of the best, most of them were role models for me when I was a kid. I knew that it was possible by watching them. I'm grateful I got raised to be grounded about those topics, when I know that society and people love to create competition between women, especially Black Women. We can't have five at the table, we need just one according to White-washed standards. And forget about being Black, weird, Queer and dark-skinned.
I feel people aren't ready to talk about colourism because many of us were traumatized by it when we were younger. Personally, I was. It's the key to separate us as a people by making sure we have a division within our group. Isn't that what they say about the left every single day? We are divided by our own bias? White people need to acknowledge how they position themselves in the face of colourism or what they love to call "Black on Black crimes'" and "Racism within your own community."
Work dynamics, cooperative work
During my 10 years working in the creative industry in Montreal and Brussels and doing collaborations with many different people, I've encountered community organizers and people who made independant cooperative structures to fight all sorts of forms of inequality by pushing forward good work dynamics for BIPOC, that are safe and fruitful. It is possible, and people have been doing the work independently over the past 5 decades. Whether it's in the creative world or grassroots community work.
I've always seen some colleagues normalizing toxic environnements in the name of "good production". It leads to other co-workers having toxic mental health hygiene and no space to grow out of that spectrum of productivity and performance. It makes it okay to have friction between one another when we all work under pressure for clients. It's normal to have a burn out if you work in that field. The difference is that we even got to a point to normalize sexist, racist, homophobic, transphobic jokes even if it's the first meeting with a new co-worker on an exciting contract. I even heard an executive finish a seminar about diversity and inclusivity and saying to 50 people "Ah, j'peux pas dire leur nom de famille, c'est bien trop difficile. Trouvez donc des noms moins compliqués!" as a joke. ("Ah, I can't say their last name, it's much too difficult. Why don't you find less complicated names!).
Now, marginalized people are challenging the status quo asking everybody to stop their bullsh*t and get the wheels of change in motion. All these "diversity'' training in Human Resources departments sometimes fall in the wrong directions. For example when White people use intersectionality as a tool to be considered a member of the "diversity." They are often European descent folks who consider themselves as BIPOC and it's harmful because we can't have access to these diversity programs or create a safe place for change if most BIPOC are White Latinx for exemple. In Quebec, we tend to other folks with a different accent, a non-French or English sounding last name. Although being Latinx doesn't mean not being White, many Latinx from Europeans descent are the core of the oppression of Black and Indigenous people in Latin America for exemple. I mean, I'm Afro-Latinx and I've experienced it in Colombia and Brazil throughout the past 6 years. By stating my Afro-Latinx identity for some, it's the idea that I claim the Whiteness of my Latinx identity, the Shakira, J.Lo and Daddy Yankee ideas that society brainwashed you to think represent how a typical Latina has to look like. In fact we've been White washing Latinx identity forever. Latin America is Black & Indigenous. As Haitians, we freed 5 countries in Latin American after we because the first Black Republic. Culturally, geographically, that's who we are.
The term "visible minority" always bothered me because I would end up being the only person visibly different in a group. When I say "proximity to Whiteness" I mean: when you cross the street and you walk around, and people can't really target you as a person from "another place" or treat you like an illegal alien. You can be Latinx, Middle Eastern, Jewish and mixed person and have European features. If the police sees you, they don't know you're "not White" until you show them a piece of ID or you start speaking. If you are a White person with a disability, you are considered a visible minority because of the non-ambiguity regarding their difference from what society has constructed as an able-bodied person. The differences can be seen as they move and transit but, they still benefit from privilege in comparison with a Black person with a disability—that doesn't revoke their and society's racial bias.
The role of institutions in this issue
If I'm here taking all the energy that I have—and we agreed that we all had the same sh*t year—to express myself about a very important social matter, while we are going a global shift, it's because we seriously need to push the institutions to change their criteria. We need to focus on having a director, a writer, a producer and a host that are not only part of a "visible minority" but also understand the studies that were made before, and the current complexities of being a Black person in Canada. We've been yelling that for decades now, but these demands aren't filled yet because of the White-washing of the term "visible minority" and "diversity."
Have any Black readers ever been told by Jewish person that they "understand your struggle" and that they lived the same thing? It is difficult for me to be able to digest this and here's why. I acknowledge that Jewish people survived a genocide and I'm against any form of antisemitism. The fine line is when a group gets reparations and land from institutions, gouvernements, compagnies and they make it ambiguous when it comes to their proximity to Whiteness. As a Black person, I can't hide my Blackness behind another last name or another accent. I am visible and some Quebec executives aren't ready to change the status quo.
Performative Allyship as the outbreak disease
The problem is a Quebec problem. Showing up at a protest when you never acknowledged or questioned systemic racism all your life isn't gonna change anybody's condition, and most of all, producing a magazine cover or a TV show with a BIPOC on it won't change sh*t.
The core impulse mostly comes from guilt. It's the result of your generational trauma of Quebecois society. Judeo-Christian guilt made your ancestors feel constantly guilty for everything they did. And that guilt became your own torture and the weapon that tortures others. Healing from that guilt doesn't take 3 months. It takes many years to fully take effect. If it's truly a marathon, why in the process was it so hard to requisition yourself? It's a big spiritual level up. It's an inner revolution to shift those biases, it's self-reflection. I'm not saying I'm perfect and I don't have biases, I recognize my biases towards people with a disability. I'm not as engaged and open as I should. I admit it and I try to check myself about it. I won't put all the weight of my inner work about that matter on the mental health of a person living with a disability.
Even if you did "listen" and "reflect" regarding systemic racism… your guilt will still be in between us, me and my struggle. And I can't put my struggle aside to accommodate your guilt. I can't put aside a struggle that has been out there for the past 400 years. I'm my ancestors' wildest dreams. I don't want any TV executive to tell me "dans 20 ans, ma chérie. Il faut être patiente, votre génération vous êtes impatient.e.s." (In 20 years, darling. You have to be patient, your generation, you are impatient.)
This performative allyship would be the tool for you to make mistakes and project your guilt as emotional labour onto your Black co-workers, friends, neighbors, in-laws, kids or partners. White guilt always comes with White tears. We have to tell you that you're the best ally and that you did SO MUCH in such a short time and we need more little precious Witheys like you. Basically nurturing White Fragility by keeping the status quo on White supremacist terms. At the end of the day, many are scared to lose their seat for being called a racist because of the guilt that they feel for some racist sh*t they probably did a year ago at the grocery store, at the kindergarten, to your taxi driver, your partner or your in-laws.
Vulnerability, accountability isn't in the "corpo gringo" HR mentality. Especially when we are dealing with freelancers. There's no union protecting us, not insurance to cover up therapy. And yet, as freelancers, we always have to perform to maintain a consistency to get more gigs. It's exhausting, and it ain't about my generation becoming lazy. It's this capitalist idea that you have to be the best, that you have to produce all the time to be able to make money. And as a Black person, people's biases make it so that I have to work three times as hard, and we're raised to do so. Any Black person got that talk of "you have to work as twice as hard"and it's part of our trauma. Is it a bias that we indulge in ourselves from the really tangible fact that we have to work harder because we'll never have the same chances.
This is a sort of Cirque du Soleil, with elaborate acrobatics that local journalists use to diminish our experiences and how we want our stories to be told. If there's a few institutions in the context of systemic racism that maintain the status quo the most, it has to be academia and the media. We need production directors, directors, producers,TV executives, grant juries and bureaucrats that not only are BIPOC, but also aren't White-washed in their ideas of what Black Excellence should be. They must be willing to fight everyday knowing all the risks on the way, they must want to raise the voice of the most marginalized and raise the next generation.
And once again, on the back of the mental health of a Black Woman, we'll create something only slightly different, because many people want to maintain the status quo so they can still access capital—and yes, pay their mortgages. Everybody has bills. But if you're a labourer, emotional labour can't be paid back in cash. That's also the cost of healing we're all tryna do.
So, yes. I'm that angry Black Haitian Afro-Latinx Feminist Millennial y'all fear on your feed, on your TV, on your radio but, never in the streets. The streets know me, we are the streets.