Wiggle 25 Anniversary Book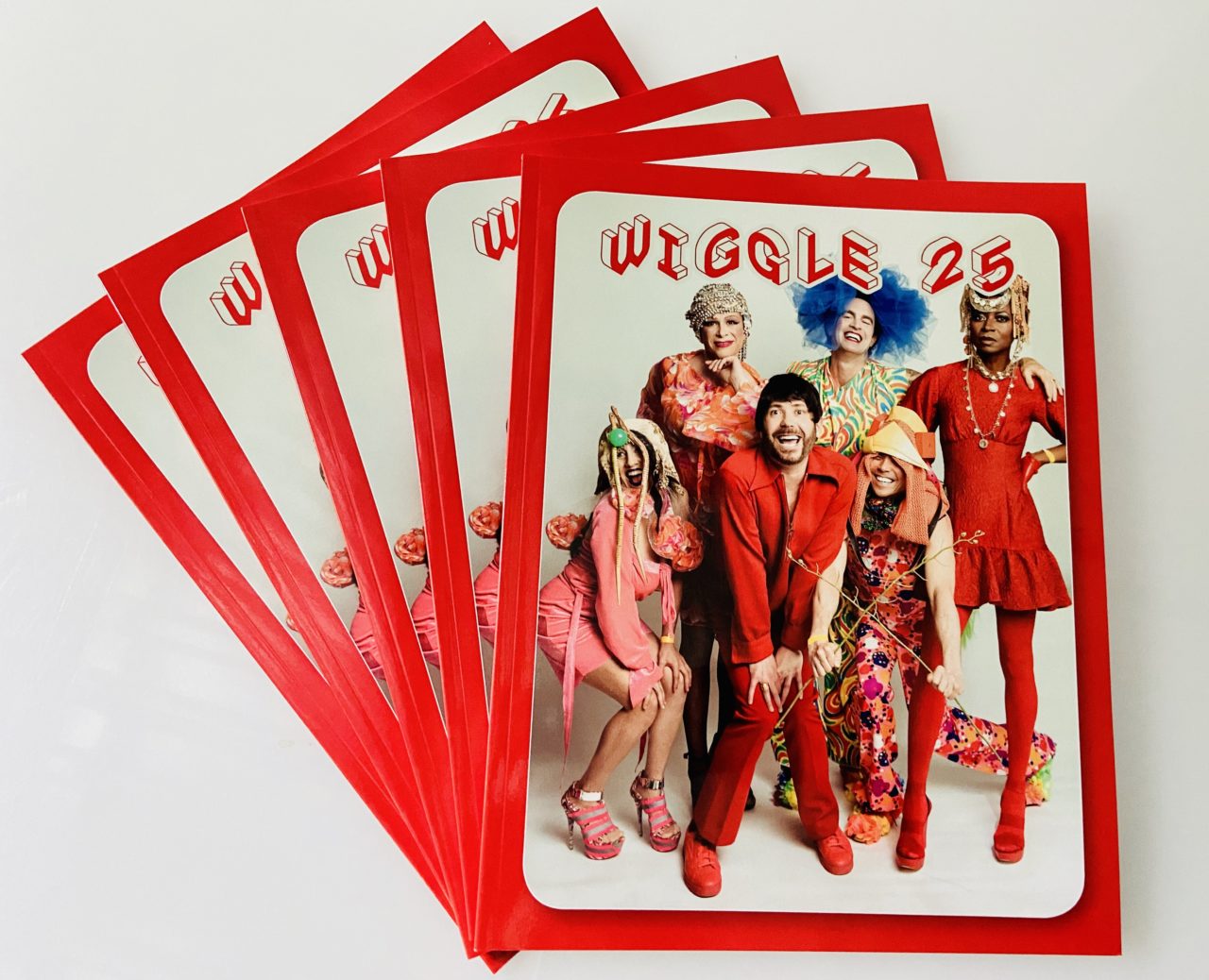 A fabulous book documenting 25 years of Canada's wearable art, performance and drag festival "Wiggle"!
(Currently only available in English)
Beginning in the early 90's as a fundraiser in Windsor, Ontario, the House Of Venus crew eventually relocated to Vancouver in 1996, creating glamorous chaos every year uniting many of the cities' brightest creative lights together in the spirit of imagination and the form of a wig! Making something magnificent from recycled objects or earth bound things not normally incorporated into headgear, fabulously made and created out of seemingly nothing, equals the glam-alchemy of Wiggle. Rapturous audiences who turn out every year are often walking pieces of art themselves, giving everyone a chance to feel part of the show. Artists, designers and stylists are encouraged to contribute creations in the fashion element by submitting cutting-edge wig and ensemble pieces.
100% of proceeds to benefit Project 10
Since 1990, Project 10 has worked to promote the personal, social, sexual and mental well being of lesbian, gay, bisexual, transgender, transsexual, two-spirit, intersex and questioning youth and adults 14-25. We focus on uniting 2LGBTQ+ youth with support, mentorship, advocacy, and resources they need to become change makers in their homes, institutions and communities.
Project 10 uses a harm reduction approach to facilitate the empowerment of youth at all levels, with a particular emphasis on supporting individuals and groups who experience multiple and intersecting oppressions.
All services are free of charge, confidential and anonymous and are in English and French.
www.p10.qc.ca
Instagram, Facebook: @p10montreal