Music Industry 101 Workshop: How to Find Funding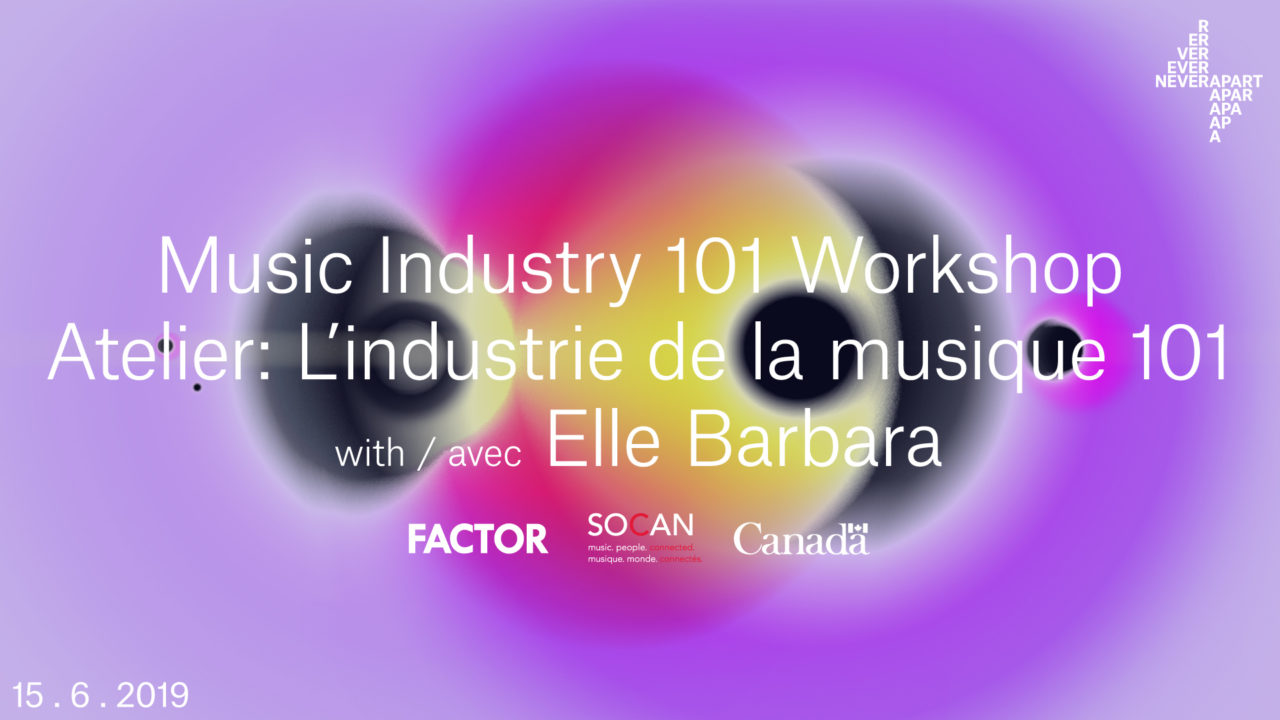 This "Music Industry 101" workshop will focus on how to find funding and resources as an independent or emerging artist. We are welcoming representatives from SOCAN Musique and The Foundation Assisting Canadian Talent On Recordings (FACTOR) to come demystify their offering and answer your questions, and Ellise Barbara as moderator.
The workshop will be in English. You are welcome to ask questions in French, translators will be available if needed.
[ With ]
Widney Bonfils — SOCAN
Shevaughn Battle — FACTOR
Elle Barbara — Moderator
FREE
Eventbrite RSVP Required.
[ About ]
SOCAN Musique (Society of Composers, Authors and Music Publishers of Canada) is Canada's largest rights management organization. They represent the performing rights of more than 150,000 songwriters, composers, music publishers and visual artists, and more than 100,000 organizations are licensed to play music across the country. They issue licenses for the performance and reproduction of music as well as for the reproduction of visual art.
The Foundation Assisting Canadian Talent On Recordings (FACTOR) (the Foundation Assisting Canadian Talent on Recordings) is a private non-profit organization dedicated to providing assistance toward the growth and development of the Canadian music industry. They support the production of sound recordings by Canadian musicians and helps Canadian music companies make recordings available to a wider public.
Ellise Barbara Barbara is a Montreal-based avant-garde singer-songwriter, song selector (as TS Ellise), speaker, pinup, trans activist and community organizer (Taking What We Need), whose musical output combines elements of soul, jazz, psychedelia, and underground. Her band the Black Space, whose lineup is solely made of musicians of Sub-Saharan African descent, aims to re-center blackness and reject racialized tropes within current music spaces.
[ Land Acknowledgement ] 
We would like to acknowledge that the land on which we gather for this event is located on unceded Indigenous lands. The Kanien'kehá:ka Nation is recognized as the custodians of the lands and waters on which we gather today. Tiohtiá:ke/Montreal is historically known as a gathering place for many First Nations. Today, it is home to a diverse population of Indigenous and other peoples. We respect the continued connections with the past, present and future in our ongoing relationships with Indigenous and other peoples within the Montreal community.